Liverpool returned to their fluid, dominant form as they sealed a 4-0 victory at home to Red Star in the Champions League, as a host of positives emerged.
The Reds returned to Anfield and European competition in midweek, after a difficult run compounded by a hard-fought 1-0 win at Huddersfield Town.
That was their first in five games, after draws with Chelsea and Man City in the Premier League and losses to Chelsea and Napoli elsewhere, and it highlighted the challenges Jurgen Klopp's side face.
Defeat to Napoli in the Champions League before the international break made three points essential as Red Star made their way to Merseyside, and Liverpool secured those emphatically.
Roberto Firmino opened the scoring after brilliant work from Xherdan Shaqiri, who laid on Mohamed Salah's first before the Egyptian King netted his 50th for the club from the spot.
Sadio Mane added a late strike to polish off the victory having already missed a penalty of his own, on a night where Klopp's exciting lineup shone.
After the game, This is Anfield's Jack Lusby spoke to Karl Matchett (@karlmatchett) and Eric Schipper (@EricsRatings) to discuss the key points from Liverpool's 4-0 win.
The good…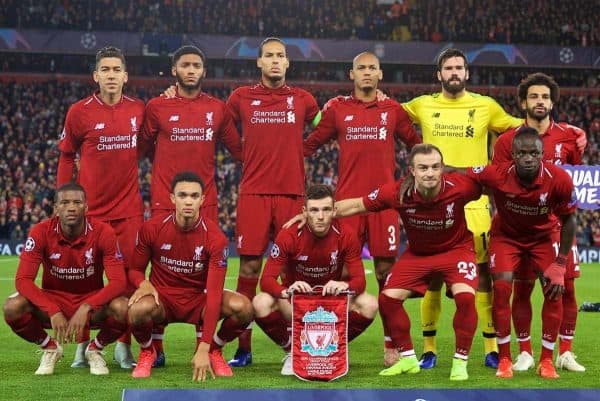 JACK: Firstly, I was really pleased with how ambitious Klopp was with his lineup—it was like playing FIFA and trying to shoehorn all the best players into one side.
Crucially, it worked, and while there is an obvious caveat in that it was against a weaker side, without supporters, on home turf, it could be concluded that the 4-2-3-1 is the way forward.
Gomez, Fabinho and Shaqiri were the key positives for me, but there wasn't a bad performance in Klopp's starting XI.
The impact Shaqiri is having on the forward line cannot be overstated, and it was great to see Salah and Firmino put their sloppy ball work at Huddersfield behind them in fine fashion.
Gomez and Fabinho played exactly as expected in their roles: aggressive, front-footed and forward-thinking in possession.
And finally, Van Dijk wearing the captain's armband should be a weekly sight.
KARL: Echoing Jack's thoughts, Van Dijk named as skipper was a big plus-point even before kick-off.
Some of the exchanges and interplay in the final third was excellent, much closer to last season, and Shaqiri's work rate was impressive off-the-ball too.
He's still a little reactive in that sense, realising he needs to do something and then sprinting back to get a challenge in, but he is doing it, not leaving it for someone else.
Gomez was bloody ace, yet again.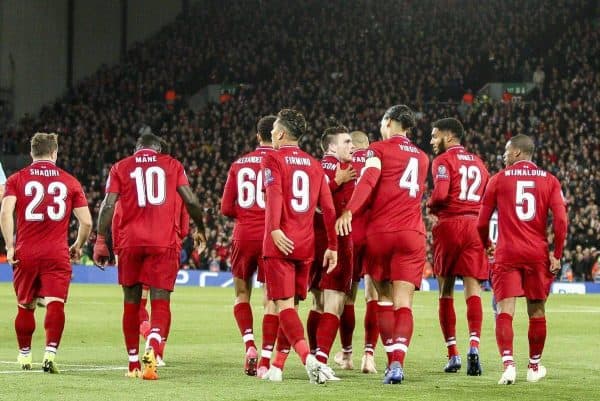 ERIC: It's great to see three out of four summer signings starting to have a very positive effect on the performances.
Alisson had already slotted in right away, but Shaqiri has shown in his few starts and cameos that he's way more disciplined than I had anticipated.
His passing was incredible. He found others with a well-weighted pass numerous times, was a danger throughout and already notched his fourth assist of the season.
He's starting to prove a real bargain.
It was great that the lads kept plugging away for more goals and looked like they enjoyed themselves once again. To see Lallana, Sturridge and even Moreno getting minutes is an added bonus.
It's a long season ahead and we want to be successful—Lallana and Sturridge putting in numbers is really good in that sense.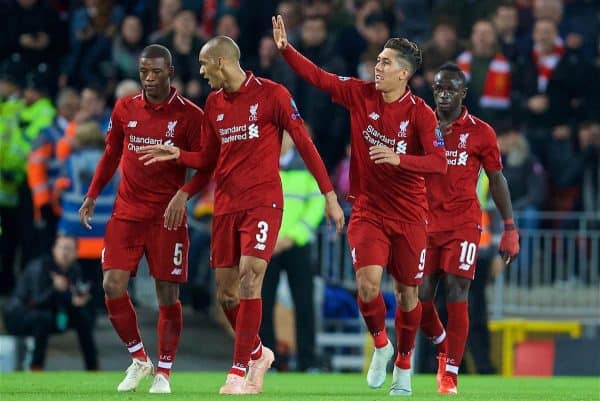 After 20, 25 minutes Red Star ran out of steam and Fabinho grabbed a hold of the midfield. He was all over them, winning almost every tackle, and showed great dynamism going forward.
Special mentions to Gomez who has found another level of pace—so much so that I kind of suspect he's using DRS when chasing people—and Trent eyeballing a lad whose job it is to look dangerous.
Lastly, Wijnaldum's run of great form just keeps on going, doesn't it? A joy.
The bad…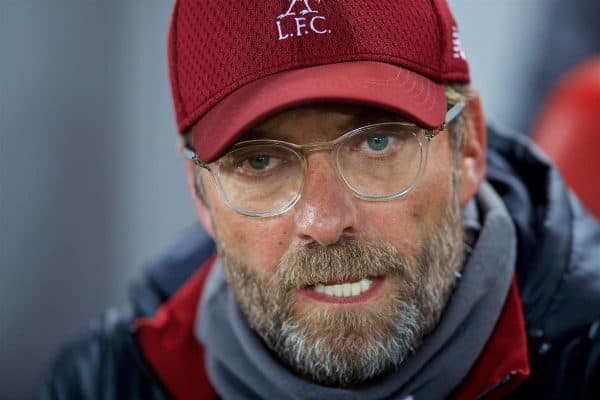 JACK: Truthfully, there were few negatives, although I was baffled that Mane was allowed to take the second penalty when Fabinho was on the pitch.
Klopp's use of substitutes was much improved too, I felt, although that was clearly aided by Liverpool's comfortable position, allowing him to rest Shaqiri, Salah and Robertson for Saturday.
Unfortunately, though this could prove to be a regular issue for me, I was again disappointed with how out of step Lallana seems coming into the side.
Him, Moreno and Sturridge all completed 100 percent of their passes, which is a really impressive rarity, but that failed one-on-one chance highlighted just how lacking he is right now.
KARL: Not too much to complain about; we didn't start fast, but Klopp intimated after the game that the plan was to be direct, not neat and tidy, in the opening exchanges.
I'm not sure how we miss so many penalties (though at least we're getting them now, even when we shouldn't) and I'd have liked to see a youngster on the bench for a home game, but that's getting picky.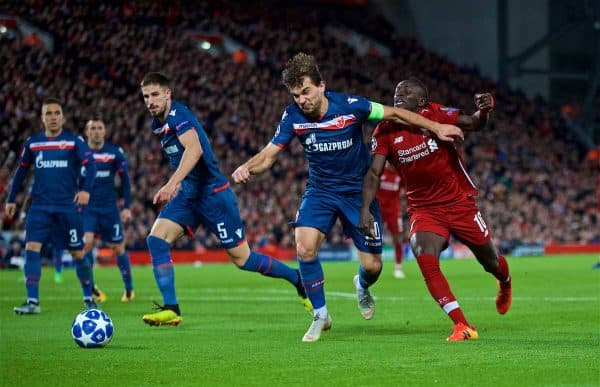 ERIC: When even the much-maligned Moreno had a very good cameo, there's very little bad to say.
Perhaps we missed too many chances but a 10-0 wouldn't have meant more points than this 4-0, I guess.
So the bad will go to our opponents, who were levels and levels below what we call competition. The fact Grujic can't make our squad and was one of their main stars two years ago says it all.
It's underlining the fact money talks in football and you kind of hope it really doesn't. But since we can compete for players these days I'd like to keep it going for a few more years.
Another bad thing about the game has to be the referee, who started to protect our players way too late in the game.
I can understand these teams need to have some weapons to fight us with, and I love me a tackle—remember Milner twatting Neymar? Good stuff.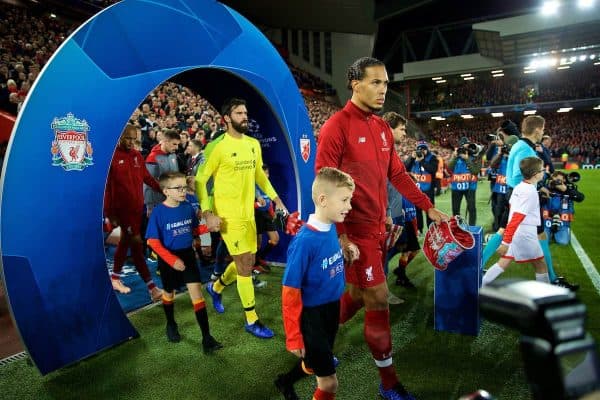 But still, the world wants to see talents like Salah, Mbappe and Messi week in and week out.
The talk about Virgil wearing the armband is silly. There's no set of fans in the world this obsessed over who wears an armband, shakes hands before the game and hands over a pennant with our crest than us.
Virgil and Hendo are both leaders, whether they carry said armband or not. Carra only wore it a couple of times, and it didn't impact his leadership skills in any way, shape or form.
Drop the debate, it's pointless.
And is the No. 6 role now Fabinho's to lose?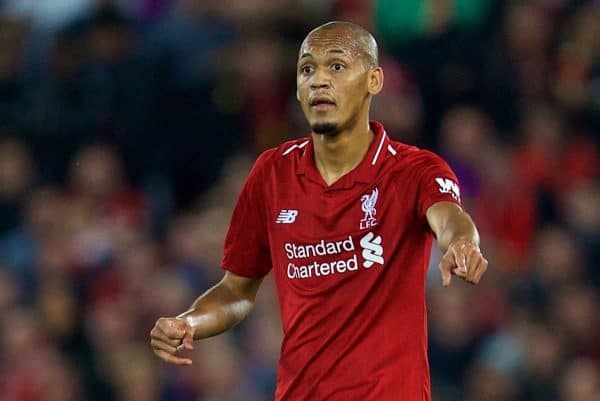 JACK: It could seem premature given that was only his second start, and that he struggled in his previous one against Chelsea, but there's certainly a convincing argument.
Fabinho grew into the game quickly, and from then on dominated.
Nine successful tackles is a phenomenal statistic—only Nabil Bentaleb has made more in a Champions League game this season—but it was his use of the ball that was most impressive.
That was clearly the issue Klopp had in introducing him immediately, as Fabinho was too staid during pre-season, opting to drop deep and play simple football.
Against Red Star, alongside Wijnaldum, he was able to drive forward and support attacks, and after 212 minutes into his Liverpool career it already seems he's the best option for the No. 6.
KARL: I think he still has to do more, particularly from the start.
He was off the pace with passing and awareness of who was around him in the early stages, which is no doubt as a result of not being on the pitch much lately, so it's catch-22 in that sense: he can't improve without playing.
He should get the chance against Cardiff, but beyond that, I want to see more before he's in the XI on merit as a guaranteed starter.
It should be added that he has everything needed to do exactly that—we haven't, in this 90 minutes, even scratched the surface of what Fabinho can do on a regular basis.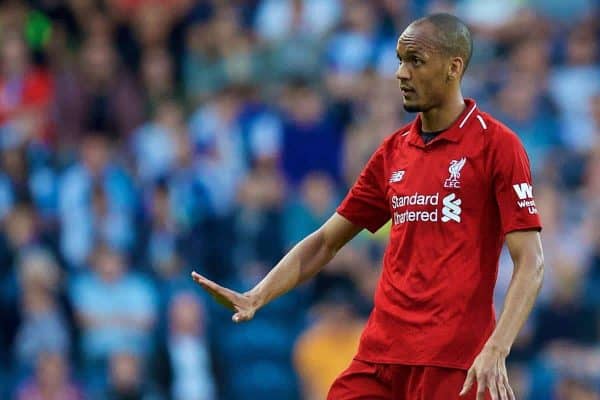 ERIC: While we can be extremely happy about his performance against Red Star we shouldn't get too carried away.
The obvious caveat is the quality of opponent, as they tired really quickly and couldn't live with our intensity and pace.
The other is that they went through the middle time and time again. Making it rather easy to get insane numbers.
What he showed was excellent, but in order to lose the No. 6 he needs to attain it first.
Henderson splits opinions, but have always been a great fan of the lad's determination and underrated skill to boss a midfield like he did against PSG.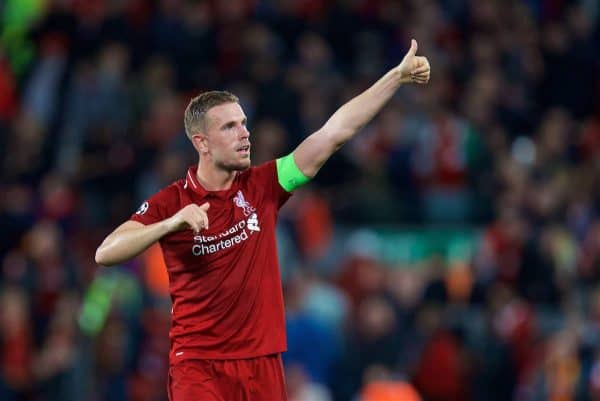 We're quick to forget his performance there.
But where Hendo showed it against PSG and the latter stages of the Champions League last season, Fabinho only had the opportunity to show it against the worst team we'll face this season.
Loved what I saw, but he needs to keep showing it—against better opponents as well.