Liverpool earned what could be an important point at home to Man City on Sunday, in a goalless draw full of tactical intrigue.
The biggest Premier League game of the season so far was a long way from being a classic, but it was still a tense encounter between the leading title contenders.
Riyah Mahrez's missed penalty was an obvious bullet dodged by the Reds—back-to-back late 1-0 defeats would have been difficult to stomach—but a draw felt fair in the end.
It leaves Liverpool and City level on points at the top of the table, along with Chelsea, with Pep Guardiola's side leading the way on goal difference.
Dissecting the game after the final whistle were Henry Jackson (@HenryJackson87), Sachin Nakrani (@SachinNakrani) and Karl Matchett (@karlmatchett), who debated the biggest talking points from Anfield.
The good…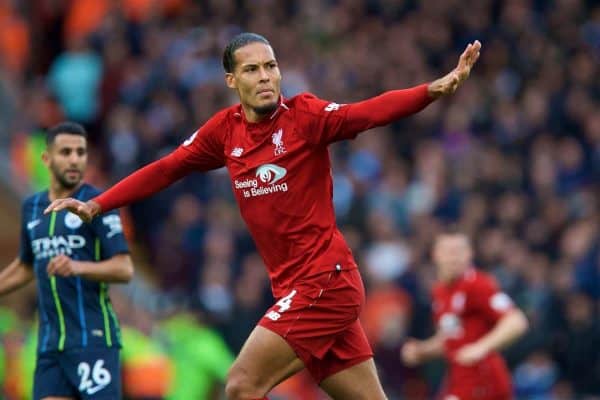 HENRY: It was far from a vintage performance, but just like at Chelsea last weekend, Liverpool would have lost in years gone by.
The players were clearly running on empty after a tough run of matches, but they dug deep and defended expertly against arguably Europe's best team.
In terms of individual performances, four or five stood out for me.
Joe Gomez did really well after being shifted to a right-back role he isn't too natural in, while Dejan Lovren was largely excellent coming back into the side, despite almost conceding two penalties.
Virgil van Dijk was a rock alongside him, even though he did concede a spot-kick, while Jordan Henderson and Gini Wijnaldum shone in midfield.
Both had more energy than a lot of their teammates, not allowing City's midfield to settle and producing quality on the ball when required.
A draw would have been a more than adequate result before the game, even though Liverpool should obviously be looking to win any home fixture, but Mahrez's missed penalty makes it seem even better.
The Reds now haven't conceded at home in the league since February—I think it's fair to saying Van Dijk and Alisson were money well spent!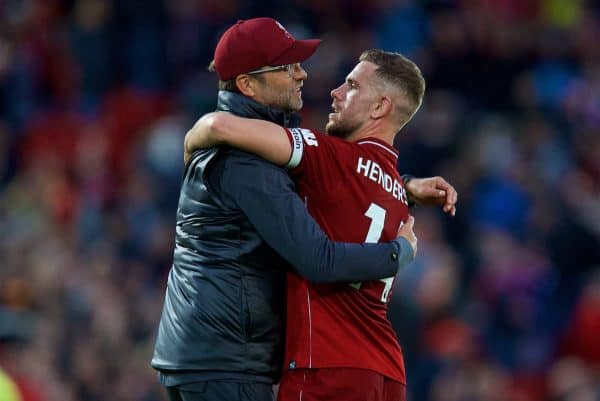 SACHIN: The best midfielders on the pitch belonged to Man City, and they were both called Silva, but Liverpool were not overwhelmed or outplayed in that area because of the performances delivered by Wijnaldum and Henderson.
The former was his usual commanding and calm self, while the latter provided energy and determination, especially during the second half.
Henderson also delivered a notable number of forward passes which, as we know, he's hardly renowned for.
Lovren was also excellent. On his first Premier League start of the season, the Croatian performed solidly at the heart of Liverpool's defence, making more than one crucial challenge.
Yes, he could have given away a penalty with his tackle on Sergio Aguero in the first half, but overall he did well in hugely pressurised circumstances.
KARL: Largely the same as it has been in previous games: we showed good defensive solidity, the individual performers who impressed the most were those who have been for most of the season, with Alisson calm and Gomez imperious.
I thought the start of the game was great: much more aggressive, high-pressing, going out with intent.
It didn't last and I didn't expect it to, but to see it again was pleasing nonetheless.
The bad…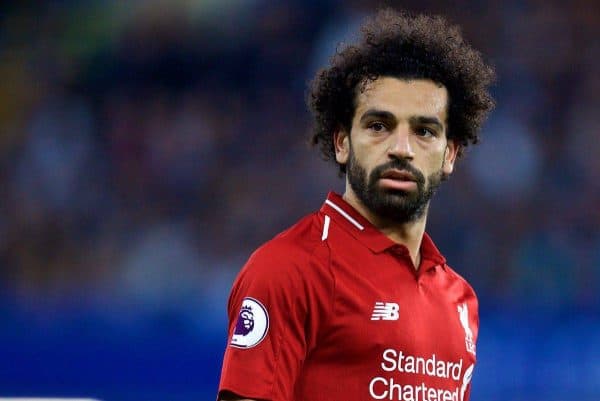 HENRY: Who would have believed that Liverpool's attack would have been their weak spot a few months ago?
Some of the criticism of Mohamed Salah, Sadio Mane and Roberto Firmino has been over the top, especially the former, but they were flat on Sunday.
Balls were bouncing off them, their usual spark was lacking and the goals have dried up massively in recent weeks.
That was the main negative for me, on a tough afternoon where the Reds were always going to find it tricky to create chances and dominate possession.
James Milner's injury is a worry, considering his imperious form, and we need to start seeing more from Naby Keita, following another low-key display.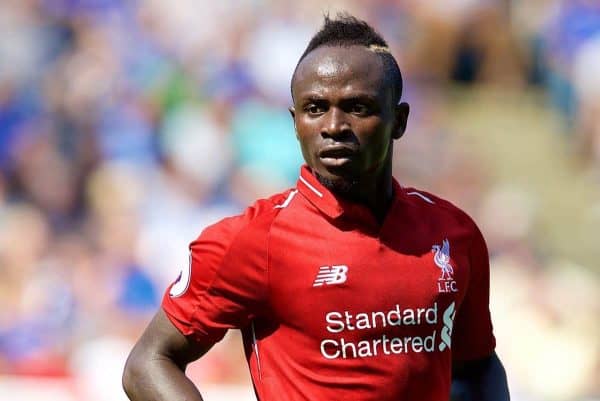 SACHIN: The front three had another poor game. Mane was infuriating, hitting the deck far too often and, as was also noticeable in Naples, holding onto the ball for too long.
Firmino couldn't get into the game while Salah's radar remains well and truly wonky. His movement is sharp, his willing is there, but the shooting bit…way off.
Speaking of bad, I hope the City fan in shorts who could be seen verbally abusing Liverpool fans, including two women, as he walked back to the away coaches after the game, and continued kicking off after being accosted by the police, is having a nice Monday.
Proper lad you, son.
KARL: We were only ever going to get a handful of chances in this match and so Salah missing his big opportunity was a low point.
We didn't really test them second half much, or let Daniel Sturridge get a sight of goal in any way, and the midfield didn't get anywhere near the final third in dangerous positions.
That has to change going forward, but given the level of opposition drops significantly in the next run of games, it's actually something which can happen without changing personnel or tactics too much.
…and how many points would you be happy with from the next four Premier League matches?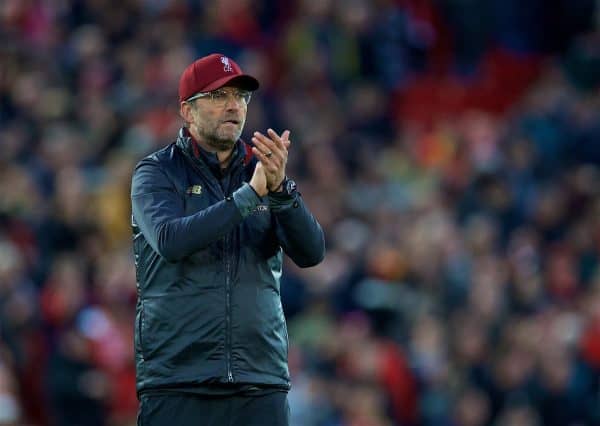 HENRY: Huddersfield Town (a), Cardiff City (h), Arsenal (a) and Fulham (h) represents a much kinder run of games, thank god!
Liverpool have to be looking at getting a minimum of nine points from those matches, with Arsenal away never a game the Reds find too easy, and understandably so.
If they are to have genuine title aspirations up against this City side, however, they have to be seeing off the other three teams with relative ease.
Nine points would be adequate, 10 would be good and 12 would be exceptional.
SACHIN: The top of the table is getting seriously congested.
If Liverpool want to not only stay in the mix but pull away from the competition they need to take a minimum of nine points from their next four league games, swatting aside Huddersfield, Cardiff and Fulham with relative comfort.
Arsenal away will be a test and were Liverpool to lose it wouldn't be a total disaster, especially given their start to the season.
A point is achievable and would be great, while a win would make one hell of a statement.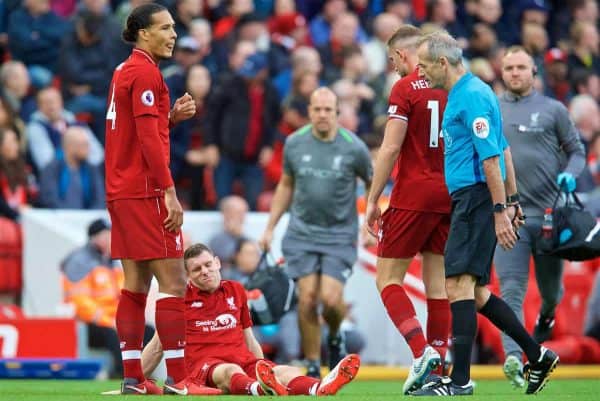 KARL: Honestly, I feel maximum points from these four games is a strong possibility if we are unscathed injuries-wise after the internationals.
Football wisdom suggests we'll slip up somewhere along the way, maybe the Huddersfield match if they really dig in and try to grind out a home result, but we're a lot better than Arsenal and I expect us to go there and produce a massive performance.
Their 'amazing winning run' has been largely against cannon fodder.
We should highlight that match as a must-win to establish superiority and start to create a gap down to fourth/fifth/sixth place.
Ten points from the four games would be fine, but 12 is attainable, in truth. For title-challengers, that's the aim.