Andrew Robertson has quickly become one of the biggest fan favourites in the Liverpool squad and gives an eye-opening account of his move, career and more.
The left-back signed from Hull City after the Tigers were relegated from the Premier League and, in an in-depth video interview with Open Goal, freely admits it was a big step up.
Having been appointed Scotland captain this season, the discussion is a wide-ranging one, taking in his career prior to Anfield and time with the national team. But it's his experiences with Jurgen Klopp and Co. which make for the most interesting viewing for Reds fans.
In fact, Robertson reveals that the move might not have happened at all, with other interested parties keen on his signature and a move to Liverpool delayed.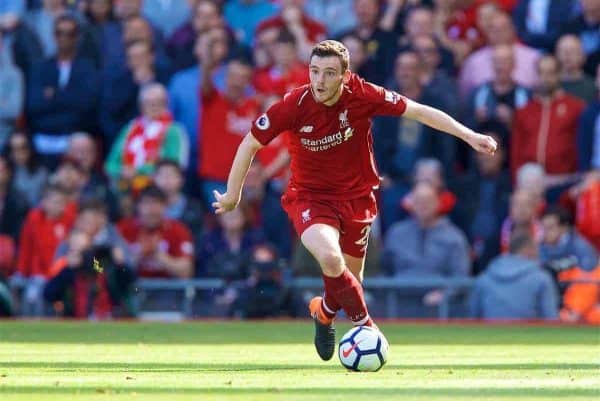 "It didn't look as if I'd do pre-season, I thought I was going to sign early doors. The first bid got made [but] it did go quite slow.

"I knew Liverpool were interested, I was getting frustrated, on the phone to my agent…10, 12 times a day as I was desperate to get it done.

"Liverpool were going to Hong Kong in pre-season so I wanted on the trip. It came a point when it wasn't getting done in time; I was delighted at getting across the line because at times it was so frustrated.

"Stoke were quite interested, Mark Hughes liked me and there was a wee bit of chat with them.

"I was thinking 'that's a really good option', I was trying to get my head on Stoke.

"I'm not sure if I was going in as back-up [to Erik Pieters] then [my agent] phoned me: 'You'll never guess, I've just spoken to Liverpool! I couldn't believe it."
After taking some time to establish himself, Robertson became first-choice partway through last season.
It wasn't smooth sailing though, with the new No. 26 admitting he had a few issues early on—including vomiting during his first fitness test after joining!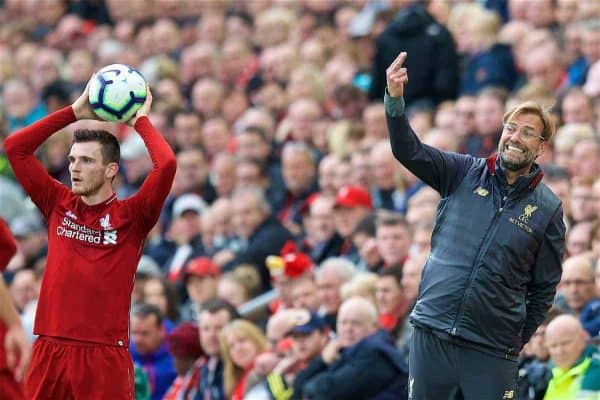 Robertson goes on to discuss adapting to the demands of Klopp, acknowledging that even in his first impressive performance, he wasn't always playing as the manager wanted.
"It took me a while to get used to the way of playing. Crystal Palace at home, I got man of the match.
"But even when I look back now at that game, it's completely different to the way he wanted me to play.
"It's about marking spaces; at Hull I looked after my winger. Just all about that and the counter-press; once I got used to it, it was just about keeping on top of my fitness.
"[Klopp] spoke to me; in training my confidence took a bit of a hit and he was like 'this can't happen, I will need you at one point.' And it just so happened Alberto [Moreno] got injured."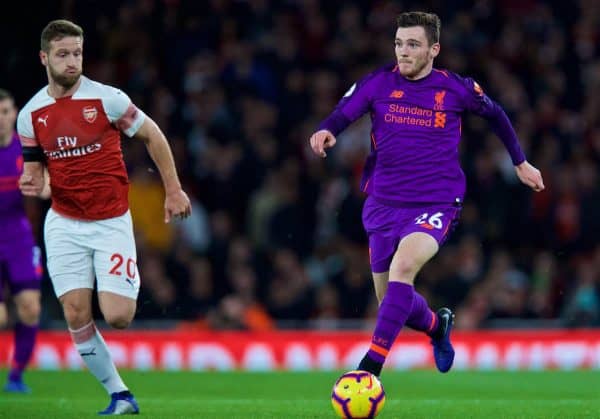 Robertson goes on to discuss at length the mentoring role played by club legend Sir Kenny Dalglish after he signed, how he felt in the build-up to the Champions League final and how he came to be appointed captain of his national team.
The entire video is well worth a watch; most of the Liverpool chatter starts from 45 minutes onwards!