Jurgen Klopp has insisted that despite concerns over the quality of Liverpool's football dropping, the most important aspect is getting points on the board.
The effervescent football of last season, that helped spur the Reds to the Champions League final, has been noticeably lacking this time out.
Rarely have Klopp's side looked truly threatening in the final third, but heading into Sunday's clash with Fulham they remain unbeaten in the league, sitting third with 27 points.
Unfortunately, both Man City and Chelsea are above them after similar starts, and a 2-0 loss to Red Star in midweek has soured the feeling on Merseyside.
But speaking ahead of the weekend's clash at Anfield, he discussed a meeting on their return to Melwood that reinforced the positivity in his squad.
"It was more a general meeting, about our situation in general," he explained.
"That's what we have to expect from ourselves, how we have to see our situation.
"It's a very positive situation. The season so far, points-wise, is really successful. But it doesn't really feel like that.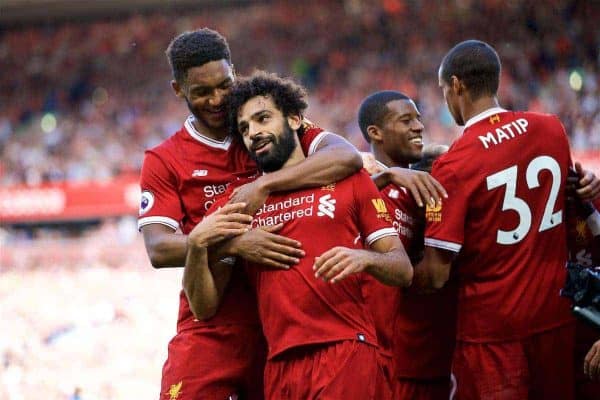 "[Because of] the comparison with last year, free-flowing football in a few games, and Man City, Chelsea and a few others playing a very good season as well.
"That should not be a surprise for us. We struggle [at Red Star] and they win 6-0, even if it's not the Premier League there's this big gap.
"It feels a bit like this season can only be a success—how I feel from the questions I'm asked—if you become champion.
"In a year where our competitors, the champions of last year, of two years ago, and a refreshed Arsenal, a more experienced Tottenham, and Man United going around, that's a really tough job.
"That's no problem. We go for everything. We have to build on our situation, we have to get better, get more confidence.
"It's all OK, but this game on Tuesday was a massive knock that we didn't expect.
"Now we have to react in the right way. Not only on Sunday, but in general."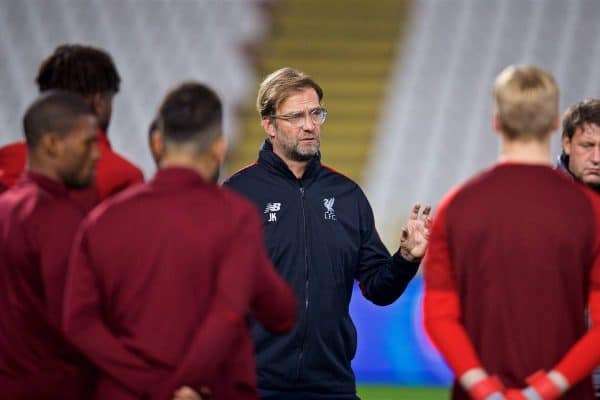 Klopp's assertion that Liverpool are no longer playing "free-flowing football" could hint at a change to a more pragmatic, even defensive, approach from the manager.
But he stressed that "a lot of things are better than last year," and that while "the spectacular football in each game didn't happen," he added "it didn't happen last year either."
Crucially, Klopp reiterated that the Reds "could have had more points" last season, and this was his focus as he assessed the current landscape.
"Everybody's searching for [free-flowing football], but we are here to get results, like all the other teams," he continued.
"We were the Champions League finalist last year, that means that is the last impression: how we went there, with all the spectacular games.
"We have to start new, and the other teams don't get worse.
"I don't moan a little bit about the situation—it's great. We are really ambitious and whatever we can get we want to take with all we have.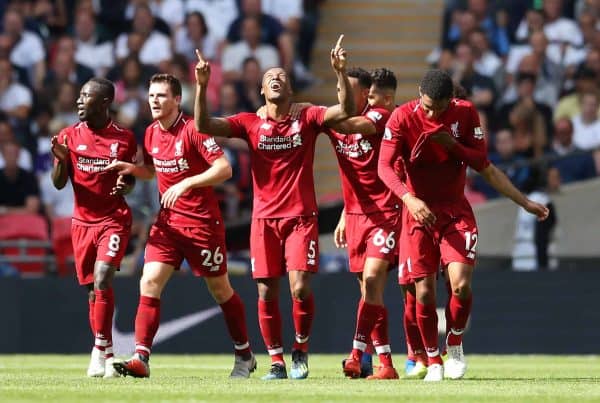 "The Champions League final last year, new signings, players settle—it sounds like automatically you would win the Champions League, but the other teams don't sleep!
"We have 27 points, conceded four goals, a lot of good things. We have to not be satisfied with it, but be positive about things around it.
"We have space for improvement, but no reason for any negative view on it."