Liverpool manager Jurgen Klopp accepts Everton pose their biggest threat in the Merseyside derby for some time and the Reds' 19-year unbeaten Anfield record counts for nothing.
The Toffees have not tasted victory across Stanley Park since Kevin Campbell's solitary strike in September 1999 but Klopp feels Marco Silva – who has won one and drawn one against his German counterpart as boss of Hull and Watford – has the squad and the style to pose a realistic threat.
And no amount of history – Liverpool have not lost a derby for a record 17 matches – will alter that.
"If you wouldn't say that I wouldn't even think about it. How can I know what people make of that? I'm a not bit interested," he said.
"You cannot make anything with these results in the past. It is good that we won these games or got results from these games, the most exciting one was the late winner of Sadio (Mane) at Everton – that felt unbelievable.
"There were good games we played at home to Everton but we have to make sure as a club we create an atmosphere so exceptional it will make it a little bit easier for the players to come into it 100 per cent in a fighting mood."
The last three Everton managers to visit Anfield in the Premier League – Roberto Martinez, Ronald Koeman and Sam Allardyce – left with, respectively, a 4-0 defeat, a 3-1 defeat and a 1-1 draw.
However, significant investment and a change in playing style introduced by Silva have seen the Toffees move up to sixth in the table, their best league position for some time, and that has caught Klopp's attention.
"He has the best squad. They brought in players he wanted. Richarlison, what a player he is, last year already (Theo) Walcott came in, this year Bernard came in, (Andre) Gomes, (Yerry) Mina.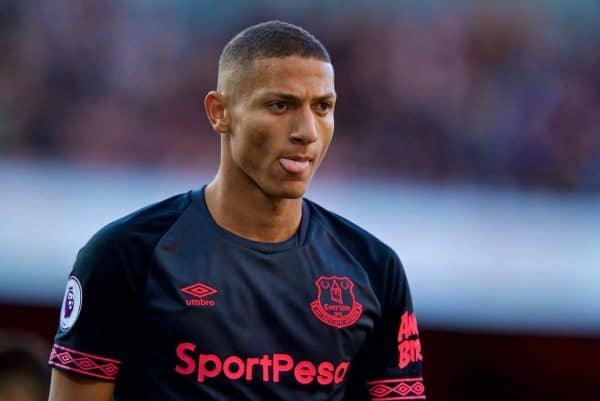 "Since I am in (at Liverpool) Everton was always really busy but now it's the best-tuned squad.
"One or two years ago (Wayne) Rooney came back, (Gylfi) Sigurdsson came, they said they could not play because of lack of speed, but everything is there.
"It would be in all leagues in Europe a European team, I am sure. The development and improvement is obvious.
"Analyse Everton and tell me it will be an easy game, tell me their weaknesses: they defend really good, have good players in all positions.
"It will not be the most easy game in the world but no-one expects that in a derby and we shouldn't do that this time so we will not."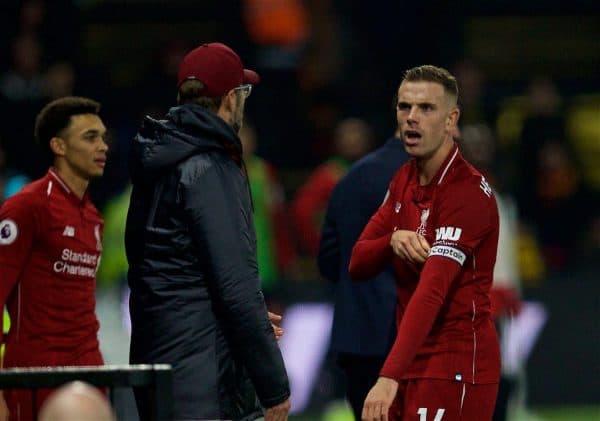 Klopp will be without suspended captain Jordan Henderson for the game, and has challenged the rest of the squad to step up in his absence.
"Are they ready? We will see. We have to prove it," he said.
"If I were to say now 'We have a real problem, I don't have enough time to make them ready for a derby' what kind of idiot would I be?"