Virgil van Dijk has explained why Sergio Ramos is "not his type" of centre-back, and how injury to Mohamed Salah changed the Champions League final in Kyiv.
It's clear there is no love lost between Ramos and the Liverpool squad, with Dejan Lovren particularly confrontational after Croatia's 3-2 win over Spain on Thursday.
Lovren took to Instagram in the wake of his nation's last-minute victory to goad his opposite number, referring to Ramos' elbow to Loris Karius in May.
On duty with the Netherlands squad, Van Dijk spoke to De Telegraaf about the Spaniard's impact on the final, and interestingly gave his honest assessment of him as a player.
"Ramos is not the best. He's a great player and I respect what he has achieved, but he is not my type of central defender," he said.
"Ramos' team-mate at Real Madrid, Raphael Varane, is my favourite. An excellent defender, young and has already won a lot.
"Myself, I don't like to defend in the way Ramos does. I try to avoid the situations he gets into, and don't even try to make slide tackles."
Van Dijk and Ramos are clearly very different centre-backs, with Liverpool's No. 4 more measured in his approach, but they, along with Varane, are widely regarded as among the world's best.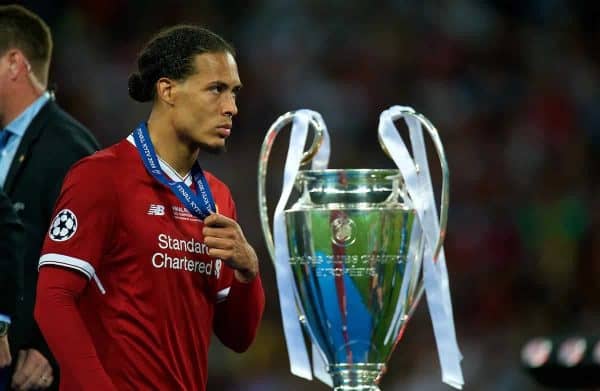 What does set the Real Madrid pair apart from Van Dijk at this stage is silverware, with their triumph in the Champions League final adding another honour to their book.
Ramos' influence loomed large over that 3-1 win for Real, most notably as he caused Karius a concussion and a shoulder injury to Salah that saw the Egyptian forced off on the half-hour.
While Lovren is seemingly adamant these were intentional, Van Dijk was more reserved in his stance—though he was emphatic on how it changed the game.
"I do not know if it was on purpose, but mentally something changed for Real Madrid when Salah was substituted," he continued.
"Suddenly Marcelo, Benzema and Ronaldo all focussed on our young right-back Trent Alexander-Arnold and left the entire right side open.
"With Salah they would never have dared to do that. In any case, the competition would have been different."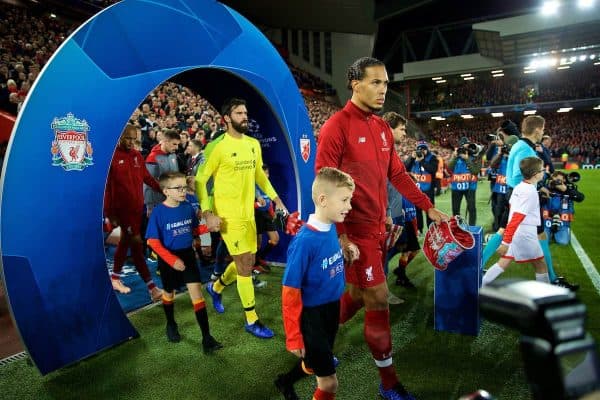 Van Dijk added that he "still thinks about that night," and encouragingly insists defeat in Kyiv spurs him on to strive for success this time out.
"I hope to once again stand on that podium and be on the right side of the score," he said.
"If not, that night in Kyiv will always continue to hurt."