Everton were beaten in dramatic fashion by Liverpool on Sunday, but there remains an air of positivity among Blues supporters.
One of the most memorable Merseyside derbies of recent times unfolded at Anfield, with Divock Origi's 96th-minute winner earning the hosts a 1-0 win.
Everton arguably did enough to earn a point, though, on a day when their approach was bolder than the dire one adopted by Sam Allardyce last season.
The victory keeps Liverpool two points behind leaders Man City, as they recorded their best-ever start to Premier League season after 14 matches.
After the match, The Blue Room's Dave Downie (@daviddownie17) was kind enough to chat to Henry Jackson, as he gave his honest assessment of the game.
It's a cruel defeat for Everton, but what did you make of the game? Fair result?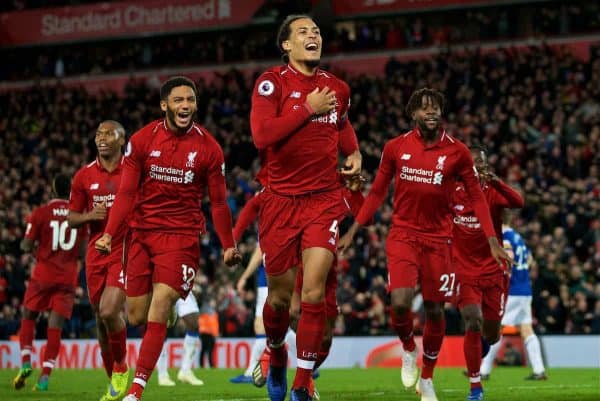 I thought a draw would have been a fair result.
The goal is a killer and there's no finer way to win a game for the Reds, but all in all it feels like Everton have turned a bit of a corner, which will hopefully feel more worthwhile in a few days when we play again.
I feel rejuvenated by watching my team actually go to Anfield and do themselves justice.
Everton's approach was refreshingly positive—did Marco Silva get his tactics right?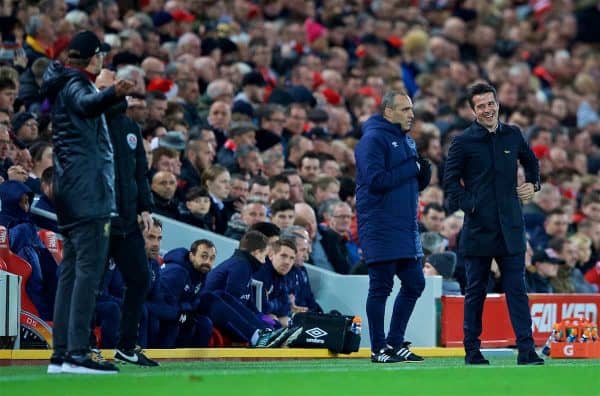 I thought he was brilliant and nailed everything.
The only issue I had was that he didn't start Ademola Lookman instead of Theo Walcott, with the latter struggling for form at the moment.
Marco Silva's in-game tactics were superb, especially the way in which he utilised Andre Gomes.
It all made for a much better game for everybody to watch, too.
Who shone brightest for the Blues?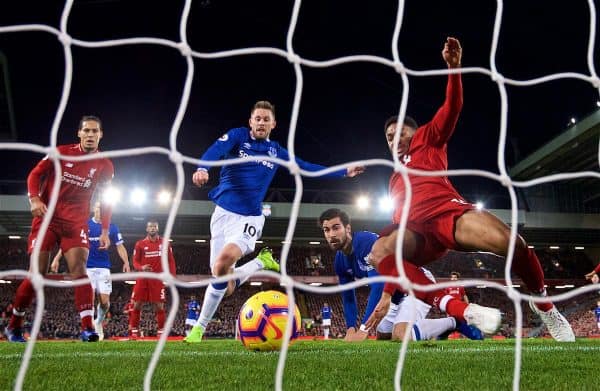 Gomes was outstanding and has been a revelation since he came in, so I would say him for our Man of the Match.
I also think the two centre-backs, Yerry Mina and Michael Keane, handled Liverpool superbly for most of the afternoon.
Which three players impressed you most for Liverpool?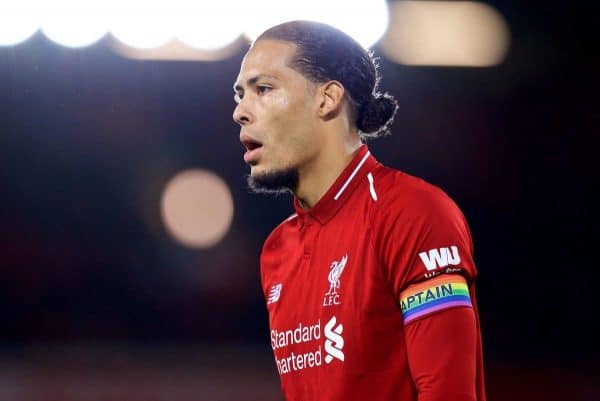 This is a tough question and it is usually much easier to answer.
I mean no disrespect but I didn't think Liverpool were wholly at the races today. I thought Sadio Mane was lively and Andy Robertson was effective bombing forward.
Virgl van Dijk was his imperious self and dominated everything aerially so I will go for him first, followed by the other two, as well as singling Joe Gomez out for an honourable mention.
How was the Anfield atmosphere on the day?
I was sat in the Liverpool end and I thought it was very good—better than the atmosphere I have witnessed in recent seasons.
On this evidence, where do you see both sides finishing this season?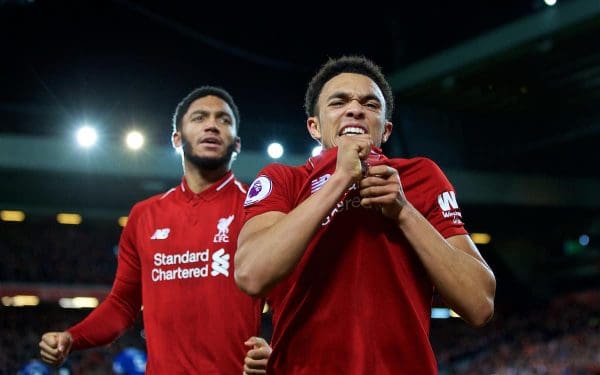 I think Liverpool, on today's performance, are much further away from Man City than the table suggests, but of course that is the thing that matters most.
I think Jurgen Klopp would desperately like Naby Keita and Fabinho to be the players he thought he was getting, though admittedly it is early days yet.
But until then I think he knows he has an issue there that may stop the team keeping up the current pace. Then again, Liverpool have won 11 matches out of 14 and dropped just six points this season, so what do I know?
Second place is all yours but you will struggle to finish higher, in my opinion.
As for Everton, these performances in this season of transition are everything I want to see. Results obviously need to supplement them and I am confident they will.
Seeing an Everton side I can enjoy watching for the first time in many years is a wonderful thing.
Sixth place is there as long as Jose Mourinho stays at Man United, so it is either that or seventh, with plenty of good performances.
---
Thanks to Dave for his input, follow him on Twitter: @daviddownie17.