Liverpool are preparing for their latest clash with Man United, but is Jose Mourinho set for one of his siege mentality showings?
The Reds are likely to have to beat United on Sunday to return to the top of the Premier League, with Man City hosting Everton on Saturday lunchtime.
Jurgen Klopp is yet to beat Mourinho's United in the league but Liverpool have a wonderful opportunity to change that this weekend.
Their bitter rivals are struggling in sixth place and Mourinho isn't winning any admirers for his dank playing style.
With the game fast approaching, we spoke to United We Stand's John Ashton (@UWSmag) and Morning Star sports editor Kadeem Simmonds (@KadeemSimmonds) to get their thoughts on the season to date, Mourinho's future and how the match may plan out.
Man United sit sixth in the Premier League – why are you so far adrift this early?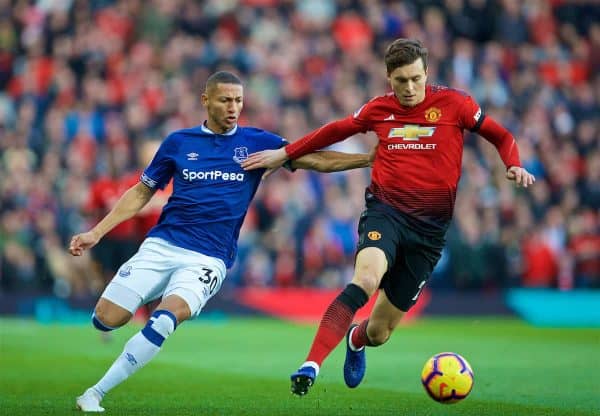 JOHN: I think we're seeing the repercussions of a pretty shambolic summer from both Ed Woodward and Jose Mourinho.
The team was lacking in a few key positions and then to only strengthen – and I use the termly lightly, with a teenage full-back and a £53million sixth-choice central midfielder meant that it was going to be hard to close the gap on Man City.
But Mourinho hasn't helped matters. Alex Ferguson used to grate on Man United fans after a quiet summer with lines about 'value in the market' and 'being happy with what he's got'. But I understand why he said it, even if he was left frustrated, too.
Mourinho's behaviour has completely undermined the players he's got, particularly defensively.
On top of that, it doesn't help when your centre forward comes back two stone heavier and can't run or jump and can trap a ball further than I can kick it.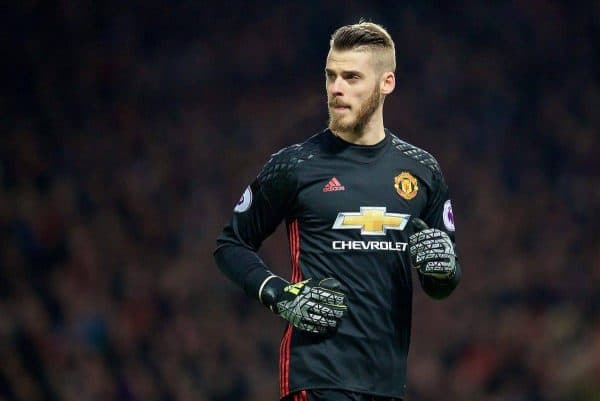 Another big factor is the goalkeeper, who pulled us out of the shit on numerous occasions last season but hasn't got near anything this season.
Defensively we have been shocking, there's no structure to the team and it's all just been a bit of a mess really.
KADEEM: Just a total lack of ambition against the smaller sides. Losing against Brighton, drawing against Southampton, losing against West Ham, drawing against Crystal Palace, it's not good enough.
That's 10 points United would have expected to get and would have us sitting in third.
In none of those games mentioned did the side look like winning and seeing City and Liverpool put those teams to bed early is why United find themselves in sixth.
You've been a staunch defender of Jose Mourinho – do you still think he's the man for the job?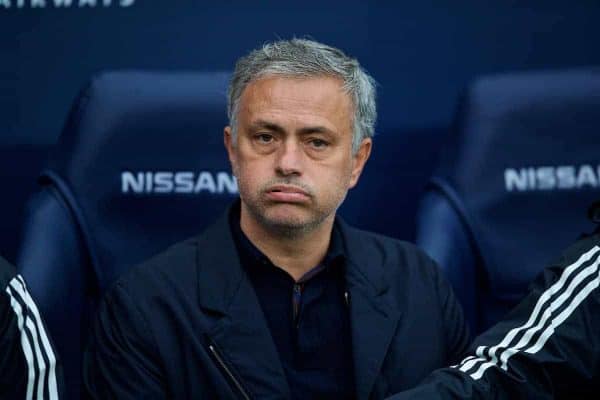 JOHN: I'm sympathetic with him in some ways and you can understand his frustrations, but the team is declining under him and I don't see how he can turn it around. He clearly isn't getting the best out of the players he has, for whatever reason and after two and a half years, he still doesn't seem to know his best team.
It changes week in, week out and there's no consistency. How can you build a team when you're constantly winging it game to game? He wants new players in, but all his best players are the ones he inherited. His signings have largely been overpriced disasters.
I spoke to you ahead of the game at Anfield last year when boots were on the opposite foot, but instead of having a go at you, we played negatively and killed all the attacking momentum we had and I still believe that's the game where it all started to go wrong for Mourinho.
I think next season United will be playing Europa League football under a new manager.
KADEEM: I used to think short-term he was the answer but that is no longer the case.
The entire atmosphere around the club is toxic, players are playing well under their true potential and it has become a circus.
While there is still a small chance of qualifying for next year's Champions League, I think he will stay.
United could be 11th in the league but still in the knockout stages and Jose will have a job. A change is needed.
Which three players have stood out most for United, and why?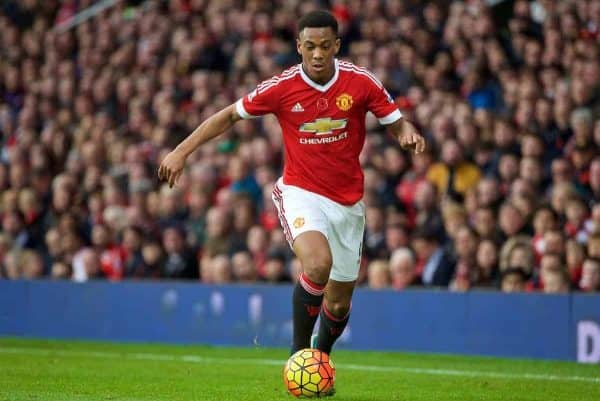 JOHN: Luke Shaw started the season well and then got his new contract, then reverted back to being Luke Shaw, so he doesn't quite make it.
Ashley Young never lets the team down and looks like one player who actually cares and the other two would probably be Marcus Rashford and Anthony Martial.
Martial has got a lot of quality but can frustrate the hell out of you. He's been a bit more consistent so far this season and is comfortably our top scorer.
Rashford is another that can frustrate you and if he can develop that bit more composure in the penalty area, he could genuinely be top class. But I love his graft and his willingness to work – something completely lacking in the man Mourinho bafflingly chooses to play ahead of him.
I'm not saying they could reach the level that Wayne Rooney and Cristiano Ronaldo did, but whereas those two had senior players performing which meant we could compensate for their inconsistency, Rashford and Martial are pretty much carrying the can on their own.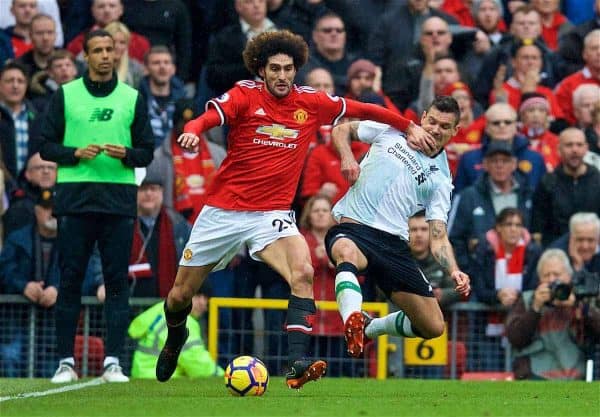 KADEEM: Jesse Lingard, Marouane Fellaini and Martial.
Those three have managed to not be totally useless this season, with Martial really coming into his own over the last few weeks.
Lingard always impresses when on the field and it's a shame he doesn't play more.
As for Fellaini, he will never be liked by fans but he does a 'job' when on the pitch and has a knack of scoring key goals when they are needed.
Any who you would like to say a few bad words about?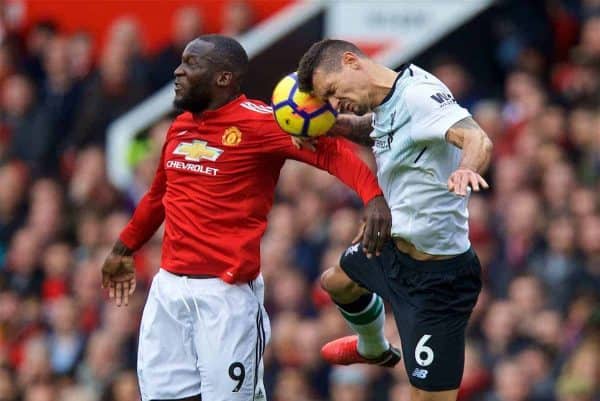 JOHN: How long have you got? We'll start with 'trampoline shins' Romelu Lukaku, shall we?
I've seen sea lions control a ball better than him. It's not even funny anymore how bad he is. He will always get his tap-ins against bottom-half teams but it's pretty tragic to watch him lead the line for us when I've seen Ruud van Nistelrooy, Rooney, Robin van Persie and Andy Cole up there.
People bemoan his lack of service but in defence of our creative players, how can you provide service to someone who doesn't run?
We actually had a brief spell of playing well – Juventus away, Bournemouth away, Everton at home – and won all three with a hatful of chances and the common denominator was Lukaku was missing. Then he came back, and that's that again.
He's not the only culprit, though. Nemanja Matic continues to play week in, week out despite the fact he has to have a runner playing alongside him. I imagine they don't even bother washing his and Lukaku's shirt after the match and just hang them straight back up in the dressing room.
Fred looks like he's won a £53million raffle to play for us and Antonio Valencia is well past his sell by date now, too.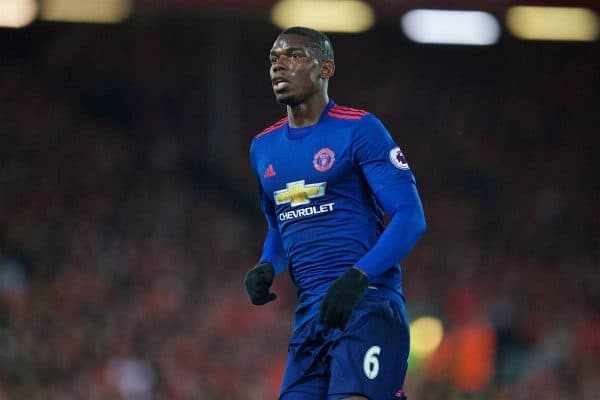 We hoped for big things from Alexis Sanchez after a good summer, but injuries have ruined that. The Paul Pogba saga is tiresome too. He's either brilliant or appalling.
KADEEM: Matic. He's been bad all season and needs an extended break from the first-team, but for whatever reason, Mourinho sees him as the first name on the team-sheet regardless of form.
He's on the decline, which is natural with age, so I can't blame him for that. I can blame him for just being inept on a weekly basis, although Mourinho needs to stop putting him in shit situations.
People will naturally blame Lukaku and Pogba, but when the Frenchman has the ball United don't make runs off him, and Lukaku is forced to drop deep to collect the ball.
He has such a bad first touch and has become the laughing stock of the league. Both players have been dropped, yet Matic is still getting meaningful minutes.
What have you made of Liverpool's start? Genuine title challengers now?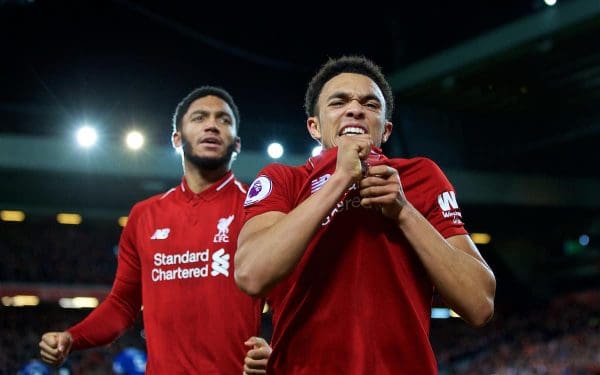 JOHN: You're top of the league in December, of course you are title challengers.
Do I think you will win it? I think you'll fall short and them lot across town from us are both better and better-equipped squad-wise in the latter stages of the season.
You won't be far away, but I think it will be another runners-up medal to add to Jurgen Klopp's mighty collection. But Liverpool are proof of what good investment does for you if you want to progress.
You realised where your weaknesses were at centre-back and in goal and you went out and replaced them with quality – something we haven't done.
But it's why I'm not getting too carried away with our current crisis. One or two new players in the right positions can make a massive difference.
KADEEM: It's been remarkable. I don't buy into Alisson being the key difference as he doesn't seem to be tested that much.
When he has been called upon, he has looked great, though. Having four actual defenders in front of him has made his life so much easier and it's settled the entire team.
As long as they don't drop points against teams they are expected to beat, I think the title race will go down to the wire.
Do you believe Jurgen Klopp will end up winning silverware, having perhaps doubted it up until now?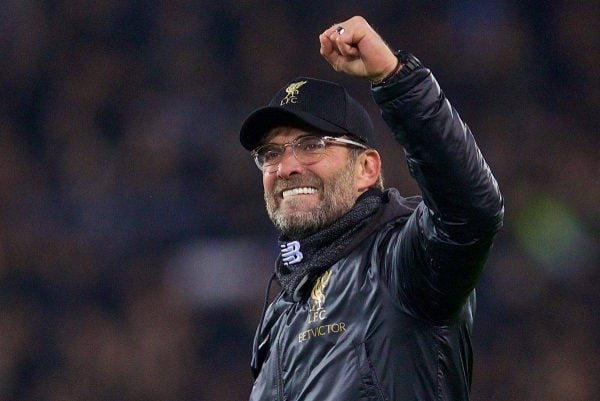 JOHN: I think he's got to this season or you're in danger of falling into Tottenham territory. You're going to be in the mix and I think getting through your Champions League group was massive for you.
I think winning the Champions League will be easier than finishing above City. Klopp is obviously a very good manager and the way you play is living proof that you don't have to over-complicate football.
Be solid defensively, run your arses off and have a bit of quality up front and you won't go far wrong.
I don't look at your players with envious glances with maybe the exception of Virgil van Dijk and Mohamed Salah, but your strength is collectively, and that comes from the manager. That is something we're sadly lacking right now.
The first trophy is always the hardest one, and it's been a while, lads…
Anyone you fear for the Reds, in particular?
KADEEM: These will be famous last words but not really.
Mourinho still has the ability to negate the oppositions best players and has so far kept Salah quiet. I think it will be the same again.
At the moment, I fear entire teams more as opposed to individuals, as United have the ability of making even the worst teams look like Barcelona under Pep Guardiola.
Liverpool could easily enjoy 80 per cent possession without getting out of second gear against United.
Looking ahead to the game, where do you see the key battles taking place?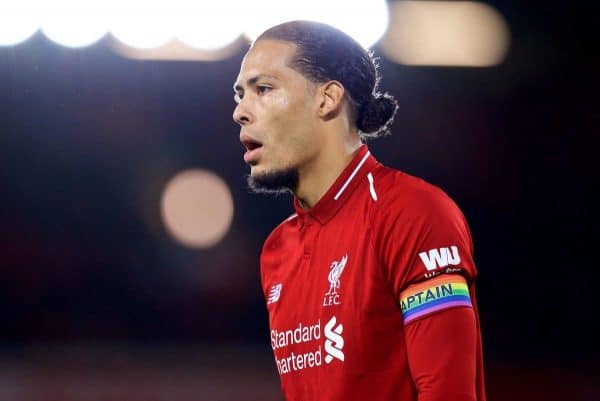 JOHN: Normally here you would be expecting a Mourinho defensive masterclass but I don't see it happening this season with how shambolic we are at the back.
I don't see us keeping a clean-sheet, so where I would usually say keeping your front-three quiet is key, it's the other end of the pitch where we have to make sure we create chances and are clinical.
If Lukaku is starting, you can probably rest Van Dijk for Wolves next weekend.
KADEEM: The midfield battle is the key for me.
It is a cliche but if United can stop Liverpool from feeding Salah, Sadio Mane and Roberto Firmino, it will be a close game.
I expect Matic and Fellaini to be deployed in front of the back-four in an attempt to win aerial balls, which will mean forcing Liverpool's defenders to go long and bypass the midfield.
If Liverpool are able to get a foothold in the middle of the park, however, it's going to be a long afternoon for United.
Hit us with a prediction – will Jose be cupping his ear in front of the Kop at full time?
JOHN: Yes probably, but referring to something he did with another club that has fuck all to do with what he's done at United!
We're so unpredictable and I don't just mean from one game to the next. I mean within the same game. We can look like world-beaters for half an hour and relegation fodder minutes later.
I wouldn't be surprised with any result. We can win the game, no question, but we could also easily lose it 4-0.
I'm gonna stick my neck out and say that for the first time in a while, there will be goals in this fixture and I'm gonna say 2-2. No, wait. 0-0.
KADEEM: If Mourinho is cupping his ear, the only thing he will hear is, "You're getting sacked in the morning".
I don't think it will be a total rout but it's extremely hard to look past a Liverpool win. I can see it finishing 3-1 to the Reds.