Jurgen Klopp has given his take on Mohamed Salah's performances in a new role as a striker, explaining that he is still yet to fully adapt after his shoulder injury.
Salah has scored five goals in his last four games up front, including the opener in Friday's 2-0 win against Wolves, before laying on Virgil van Dijk's strike at Molineux.
That performance highlighted the all-round impact the Egyptian can have as a No. 9, having previously struggled for consistency after moving from his 'natural' position on the right.
Addressing his adjustment to the role ahead of Liverpool's clash with Newcastle on Boxing Day, Klopp explained how he took time to get used to his duties, and how injury sustained in the Champions League final had an impact.
"It's good. He had to adapt a bit to a slightly different position, it's not that much different but it is different from time to time," he told reporters.
"We need him as a linkup player as well, that's a very important part of our game.
"But he is still, with his desire and his speed, especially on the first few yards, just impressive.
"He's a very important part of our finishing situation in general, how we prepare them, how we come in these situations.
"Of course, he's young enough to involve a lot more things in his style of play.
"It's not just speed, it's not just finishing, it's between the lines, it's keeping the ball.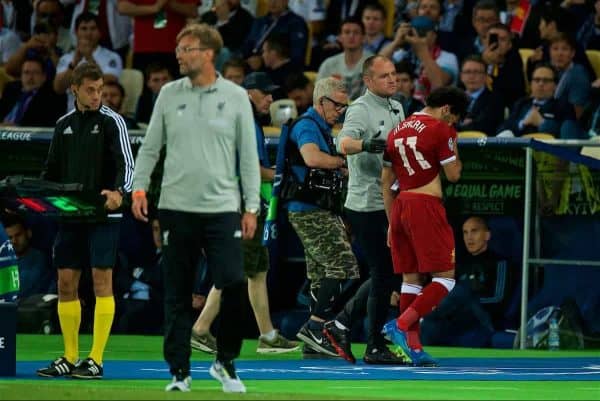 "But you need your body for that, and that was the only problem Mo had a little bit at the beginning of the season, a part of his body was still not perfect.
"If you work in an office and your shoulder's not 100 percent, if it's not your writing hand it should be OK.
"If you're a professional football player in this moment it just keeps 10 or 15 percent away.
"He was still a world-class player, but we all knew we had to wait for the moment when everything is fine, and that was already a few weeks ago, so it's all good."
It was not only Salah who needed to adjust, with Roberto Firmino also changing roles as he moves back into the No. 10 in Klopp's 4-2-3-1, and this was clearly influential too.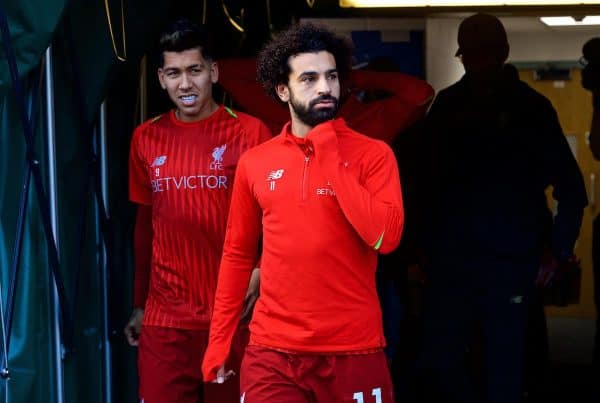 But with both more settled and the manager trusting his new system in high-profile games, the results are clearly improving.
Salah has now scored 14 goals and laid on a further six in 25 appearances this season, with only Eden Hazard (17) directly contributing to more goals in the league than the 26-year-old (16).
That this has largely come in an unfamiliar position highlights just how good Salah can be as he progresses.