Liverpool followed up their first Premier League defeat of the season with an FA Cup exit, but the winning habit has since returned for the Reds.
It would have been easy for Jurgen Klopp's team to capitulate, considering the media intensity, the speculation, the punditry suggestion what could go wrong at every turn and the manner of the loss to Manchester City.
Small, tiny margins—one of which was precisely 11mm wide—went against the Reds on the day, which could have impacted players' mindsets in the title race.
But key midfielder Gini Wijnaldum has revealed how the boss ensured his team re-focused on the positives and got themselves back on track.
"You always learn from a defeat, even more than when you win games because when you win, you don't see everything you did wrong," he told Premier League Productions.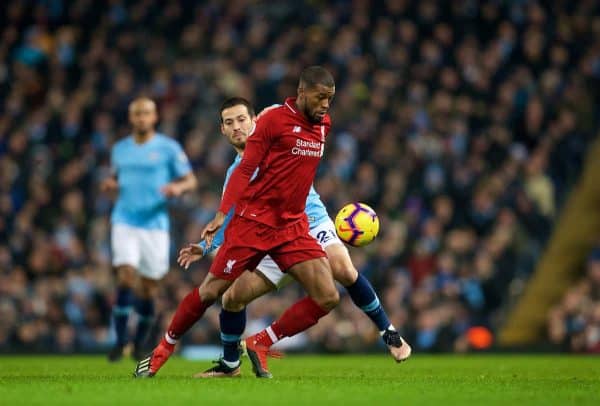 "When you lose games you analyse them more than when you win. Of course we learned. Every team learns when they lose a game.
"What I learned the most was that we still need to keep the confidence; in Jurgen we have a manager who can help us with that.
"That's what he said after the games against City and Wolves—that we must keep the confidence and maybe even work harder than before.
"He gave us the feeling that we had to deal with it and work even harder to make it better."
That was precisely the response from the Reds, as they ground out a 1-0 win at Brighton and then came away with a 4-3 win from a back-and-forth Anfield clash with Crystal Palace.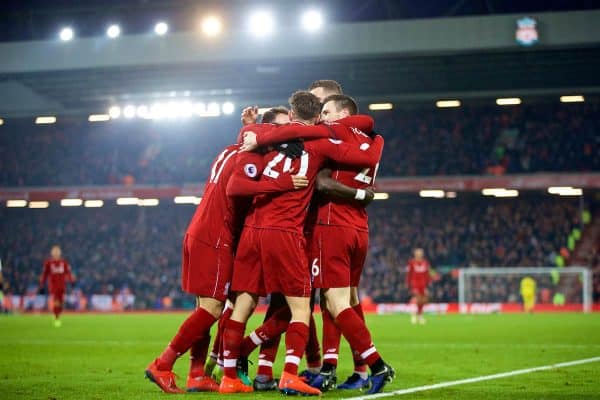 While neither match saw the Reds at their devastating best, they did what was required in each case to return to winning ways.
In terms of the title fight, maintaining the gap and the win-each-game mentality is all-important.
Klopp has preached the mantra of taking each game as it comes rather than considering the wider picture of the league table.
And that precise approach, of focusing on themselves and not the noise around the club, is what Wijnaldum alludes to have helped get back on track in the league in the shortest possible time—and leaves the Reds looking good once more.