Few players remain at Liverpool from the last time they threatened to win the Premier League, but Simon Mignolet is well-placed to offer perspective.
Back in the 2013/14 campaign, Mignolet was the first-choice goalkeeper under Brendan Rodgers in a team full of attack-minded talent.
Ultimately, a lack of defensive resilience cost the Reds the title on that occasion as they lost to Chelsea and drew at Crystal Palace in the final stretch—but that's just one of several factors different this time, says the Belgian.
Talking to the Echo, Mignolet says this is the best squad he has been a part of and the quality is there not just in the first 11, but beyond.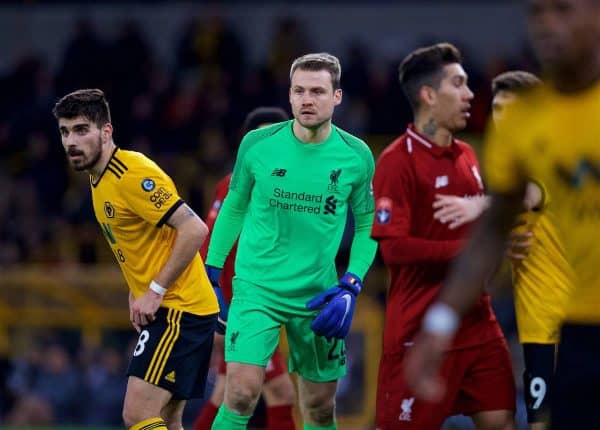 "We had a really good team in 2013/14 but the moment we got one or two injuries it became difficult.

"We've got a broad squad now which means we can cope with injuries. That's probably the biggest difference with last time.

"If a game is deadlocked there is always someone ready on the bench who is capable of opening a game up. In that sense we're in a much better position than we were then.

"The general quality of this squad is the best I've ever known. When we play 11 v 11 in training it's like being involved in a top match in the Premier League.

"It's not 11 first-teamers against 11 reserves, it's two Premier League sides facing each other in training. It's high quality."
Mignolet might be looking on from the sidelines now, with Alisson the established starter between the posts, but that enables him to offer perspective from a unique position.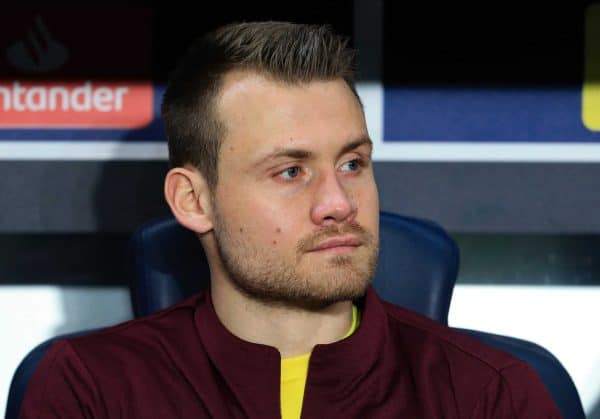 Liverpool's No. 21 says other factors come into play, including the brilliance of a particular individual in defence and the overall mentality of a squad fighting for each other.
"I think a big part of that is Virgil van Dijk. Ever since he's come in he's made a huge difference.

"It's not only his playing ability but the character and the leadership he sends out from the back. It's especially important when you play teams like Brighton and Crystal Palace recently.

"It's the pressure he eases with his clearing headers. He always makes it look so easy. Something that's very difficult for anyone else, just looks like a walk in the park for Virgil. He's made us a lot more solid than before.

"When you are fighting for the league, you have to put your own interests aside and work in the way you can to help the team.

"It's the way it has to be.

"We aren't just in this for each other, we're one group going for the same objective. We all have a part to play in that."
Mignolet hasn't yet featured in the league for the Reds this season, and is naturally disappointed that his two outings in domestic cups have been met with early exits.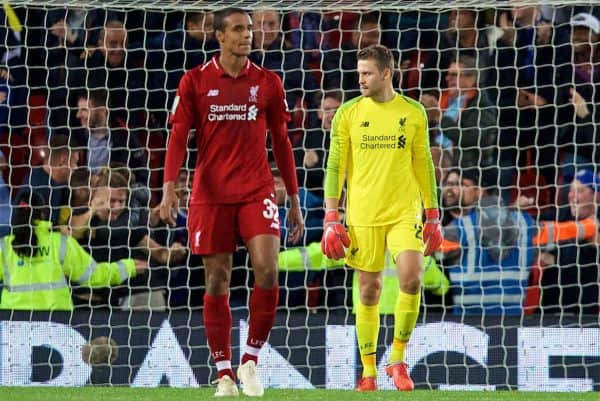 But he has never caused a problem in the squad, never spoken out against the manager or a team-mate ahead of him and epitomises the hard work and team-first ethic that Jurgen Klopp has nurtured over the past few years.
His comments on how much it would mean to the fans—"All of the players would instantly become legends!"—to win the title show that they are aware of what's at stake.
But the message remains the same: take each game as it comes, keep focused and see what happens.
Liverpool's squad remains level-headed as a whole, and Mignolet is showing that the second-string names are a key part of ensuring that approach runs through the side.