After a landmark performance in a tough season for Naby Keita, Jurgen Klopp's praise for the Liverpool midfielder has indicated he will play a big role from now.
Arriving to considerable fanfare following a one-year delay in his move from RB Leipzig, Keita has struggled for consistency this campaign.
On the back of excellent form in Germany and some eye-catching displays in pre-season, this has come as a disappointment for supporters, though there remained cause for patience.
Andy Robertson, Alex Oxlade-Chamberlain and Fabinho were among those to take time to adjust to Klopp's demands and find their feet at Anfield, and the belief was Keita would follow suit.
An excellent afternoon in the 3-0 victory over Bournemouth on Saturday hinted that he was getting closer to hitting his stride.
And speaking to reporters including the Telegraph's Chris Bascombe after the game, Klopp explained why he was "one of the first on the teamsheet," and that adaptation at Liverpool "always leads to a little drop."
"Hendo maybe could have played. Adam could have played again," he said.
"But it was clear that Naby was pretty much one of the first on the teamsheet but for different reasons: rhythm.
"We are really demanding. The boys have a lot to learn, if you want.
"It's not that it's constantly about that. It's just that adapting to what we want always leads to a little drop."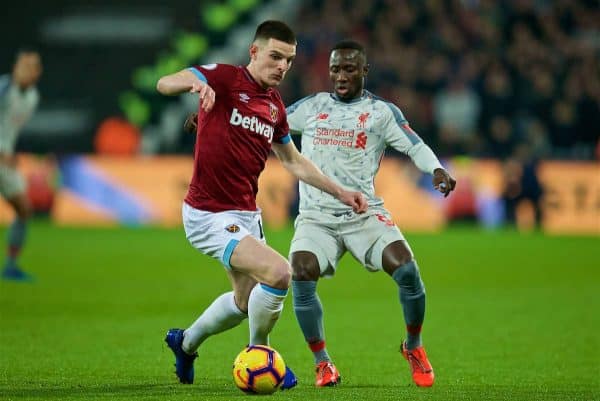 Finding that rhythm is certainly key for Keita, who is clearly something of a confidence player, and he picked it up after moving into a natural midfield role alongside Fabinho in the second half of the 1-1 draw with West Ham.
Klopp referenced this as he described the past week as a "really important" one for the No. 8, who only turned 24 on Sunday and cannot be expected to be flawless every game.
"It was a big step, this game. The second half against West Ham was a big step but nobody really realised it because nobody was happy with the game and nobody talked about this," he continued.
"We will probably see a couple of bad halves from Naby in the future, that's completely normal.
"But it was clear the whole week the second half was really important to him. The position was clearer and clearer.
"This was a really good game. There is still a lot to come because he is still adapting. Sometimes it takes longer, that's how it is.
"People lose patience, that's normal—but we don't. This was obviously one of the best games he's played."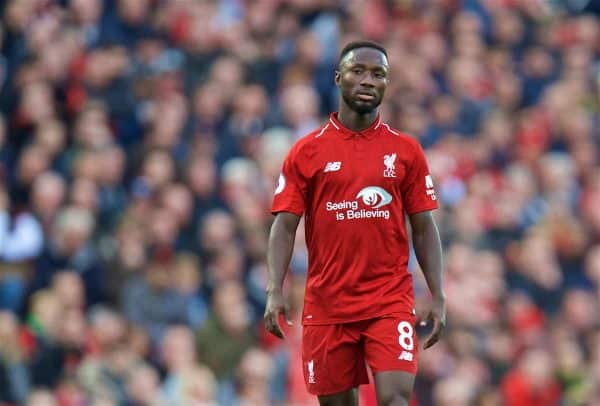 Klopp's assertion that this development was by design is an interesting one, as Keita's failings this season had often come due to being fielded out of position on the left flank.
In his high points against both the Hammers and Bournemouth—and, crucially, in the early weeks of the season—he was deployed as a central midfielder, which the manager detailed to the Liverpool Echo's Ian Doyle.
"To be honest we didn't speak about it too much when he came in, because he was naturally in front of the centre-half he needed to perform from the first game," he added.
"Naby, as a midfielder, has played in a half position or in a different position with two sixes, or on the wing. So, you have to talk and explain.
"For a boy, or a young boy, he made a big move from Leipzig to Liverpool; he wants to do it right.
"It looked natural. That's exactly where we wanted it to come and where we wanted it to go. It was the big step he needed."
After a difficult seven months, Klopp's comments on Keita are hugely encouraging, and the manager now seems convinced he can rely on the Guinean in midfield.
Interestingly, he has done so in both a 4-2-3-1 and a 4-3-3, and with Fabinho likely required in defence in the upcoming Champions League clash with Bayern Munich, Keita could see himself start in the former on February 19.