As Liverpool prepare for a massive test against Bayern Munich at Anfield in the Champions League, we get the lowdown on the Bundesliga champions.
The Reds face a huge last-16 clash, with Bayern heading to Merseyside for the first leg on Tuesday evening.
Jurgen Klopp's side will still be hurting after last season's final defeat to Real Madrid and the German will have extra incentive taking on rivals from his Borussia Dortmund days.
With the game fast approaching, we spoke to Bundesliga reporter Ibrahim Naber (@IbraNaber) to get his thoughts on Bayern's season and how Tuesday's match could pan out.
Bayern are second in the Bundesliga – a disaster by their standards – what has gone wrong this season?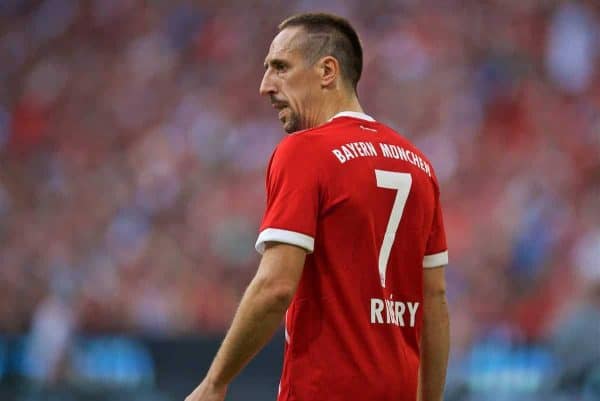 Bayern Munich are as fragile and vulnerable as they have been for years.
Last weekend's game was perfect proof of that. A small club like Augsburg brought Bayern to the brink of defeat.
Bayern have conceded so many poor defensive goals throughout this season and offensively there is often a lack of speed in their system.
All in all, it seems that some old Bayern stars like Franck Ribery can't play at their ultimate top level any more. The team needs a major change, but this will follow next summer.
When Bayern lost to Dortmund with newcomers like Jadon Sancho and Achraf Hakimi a few months ago, I thought after the game: the future just beat the past.
Is Niko Kovac impressing as manager or is a replacement on the horizon?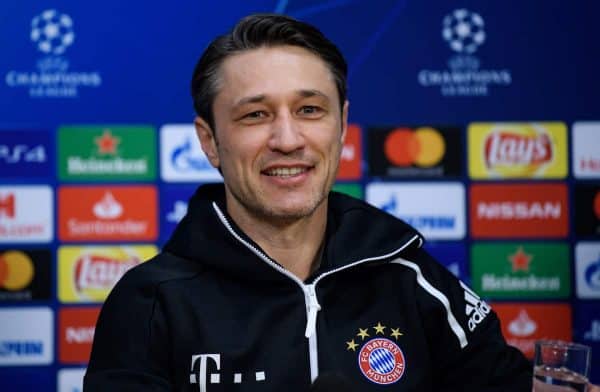 Niko Kovac has struggled a lot so far.
Neither has he found a solid system or a well-balanced starting XI. At the end of 2018, when Bayern lost three or four games in a row, there were first discussions about his future. Bayern boss Uli Hoeness had to back him up in public.
Now, his situation is better but the games against Liverpool will be an important test for him.
The truth is, Kovac took over an old team and he hasn't been able to sign top players so far. Leon Goretzka and Serge Gnabry are outstanding talents but they still have no proof that they are at the ultimate top level.
Who have been Bayern's three standout players this season?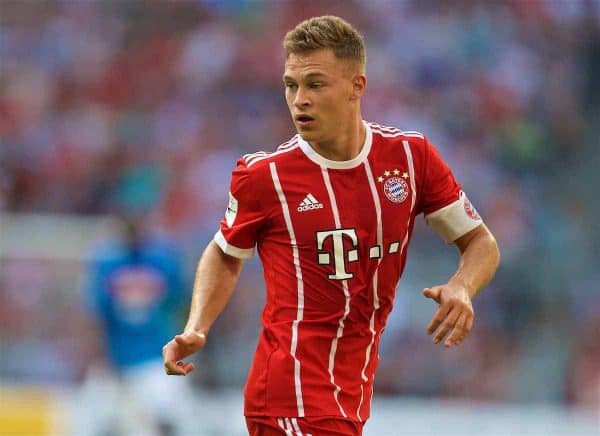 Joshua Kimmich is important. He is considered as the future leader of Bayern. Currently, he plays at right-back but he is a great defensive midfielder, too.
Kingsley Coman seems to be more and more the key player in attacking areas. His speed and dribbling are outstanding.
He was injured for months and he had some new problems after the Augsburg game, but he seems to be ready for Liverpool.
Last but not least I have to mention Robert Lewandowski.
He is the most important player for Bayern because he is the only world-class centre-forward in the team. Without him, the whole Bayern system is in danger.
Any who have struggled?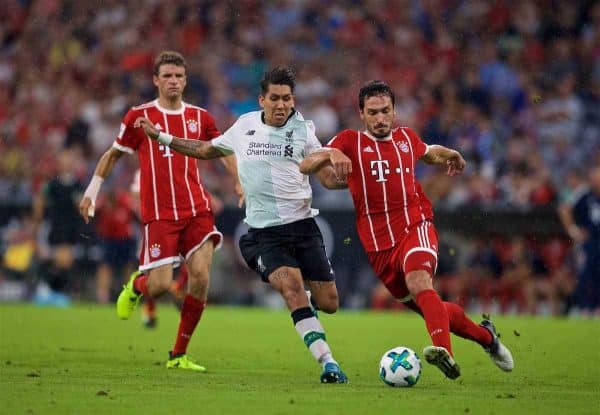 The centre-backs Jerome Boateng and Mats Hummels have had problems this season.
Boateng was replaced by Niklas Sule after several bad performances. Hummels has struggled, too. He is not untouchable anymore.
The great era of Ribery and Arjen Robben seems to be over, while Thomas Muller has lost his spot in Bayern's starting XI, too.
What are you expecting their starting XI to be on Tuesday?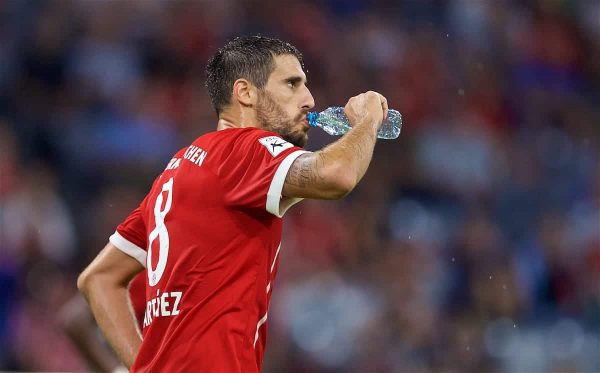 When you look back to Bayern's latest 3-1 loss against Bayer Leverkusen you have to worry about the team.
It struggles a lot in situations of aggressive pressing against them. I assume that Kovac will try to find a system which guarantees more stability.
So, Javi Martinez could be an option for the starting XI again, but I don't think that there will be big changes in the team.
Likely XI: Neuer; Kimmich, Hummels, Sule, Alaba; Thiago, James, Goretzka; Gnabry, Coman, Lewandowski
How are Liverpool and Klopp being viewed in Germany?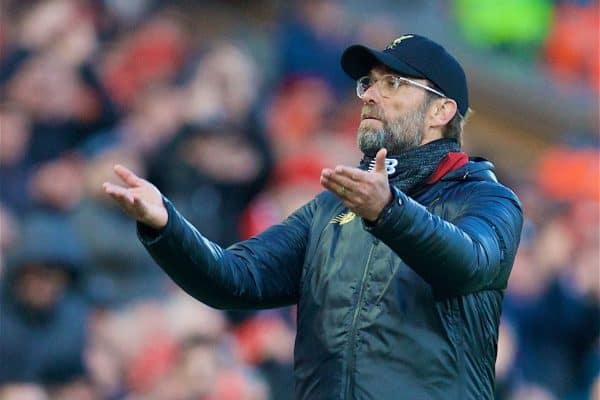 Jurgen Klopp is a legend in Germany—we'd love to see him as future German national coach but I don't think that he wants to leave Liverpool soon.
Many Germans follow Klopp's progress at Liverpool every week. I read at least five big reports from Anfield in big German newspapers this week.
Liverpool are enjoying an outstanding season—I love to watch their games.
It's pure entertainment, it's the ultimate show. Liverpool will have many, many German supporters on Tuesday, especially from Dortmund.
Do you think they will win the Premier League title?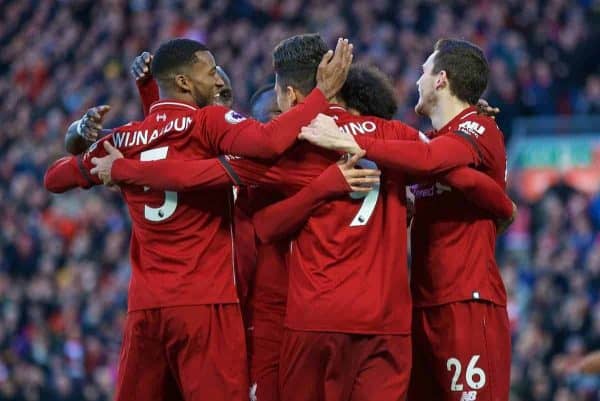 Yes. Klopp has brought this "nobody can beat us" mentality to Anfield.
Despite the latest losses I still think that Liverpool can win both big trophies. Man City are a monster of a rival but the Reds can do it.
Where do you see the key battles taking place at Anfield?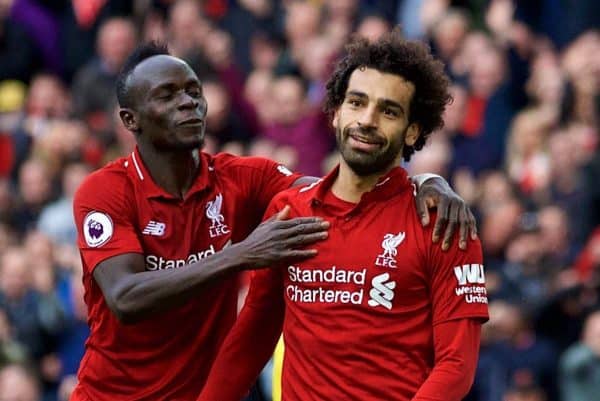 The biggest problem for Bayern will be the outstanding speed of Liverpool's attack.
I'm very curious how Hummels and Sule can deal with Mohamed Salah and Sadio Mane.
Finally, what's your prediction for the game, and the tie as a whole?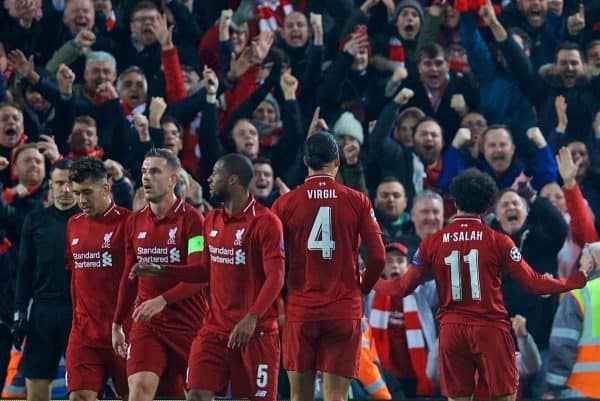 Liverpool 3-1 Bayern Munich.
I think they will progress, but it's still Bayern Munich, don't forget!