Eden Hazard may be one of European football's leading attacking players, but he doesn't believe he is as good as Mohamed Salah.
Hazard is a footballer who divides opinion when it comes to deciding how high up in the pantheon of modern greats he belongs.
To some, he is in an elite group of players just behind Lionel Messi and Cristiano Ronaldo, while to others he is an excellent but overrated talent who too often blows hot and cold.
The Belgian has a preference for turning it on against Liverpool, as shown by his sensational late winning goal at Anfield back in September, when Chelsea knocked the Reds out of the League Cup.
He also scored in the Premier League clash at Stamford Bridge three days later and he will be a worryingly dangerous presence when the Blues visit Anfield next month, hoping to dent their title challenge.
While Hazard is rated incredibly highly by many, he looks at his former Chelsea teammate Salah as someone he aspires to be as good as.
Speaking to NBC, the 28-year-old described Liverpool's No.11 as "incredible", lauding his feats over the last couple of the seasons: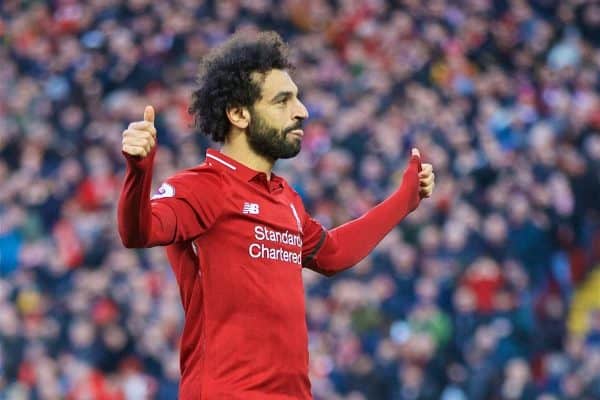 "Mo Salah is one of my good friends and he's doing something incredible.

"I try to look at this player and this player and try to reach that level."
While many neutrals may naturally single out Hazard as the greater player, you only have to look at Salah's input in comparison to understand the Chelsea winger's comments.
Salah has scored a remarkable 64 goals in 93 appearances since joining Liverpool in the summer of 2017, including 44 in 2017/18.
Hazard, meanwhile, has netted 33 times in 90 matches during that period.
There is bound to be some deliberate modesty in Hazard's remarks, but it is a testament to Salah's brilliance that he is being spoken of as a role model by a superstar of the game.