Liverpool have received a big boost with the news that Joe Gomez has returned to training with the first-team squad after injury.
The defender was enjoying a superb campaign in 2018/19, establishing himself as a regular partner to Virgil van Dijk in his preferred centre-back role.
An untimely injury in December, however, resulted in surgery on a fractured leg and Gomez has missed the past three-and-a-half months as a result.
Jurgen Klopp confirmed, though, that Gomez was back in training with his team-mates on Tuesday—and that he'll now move toward rebuilding stamina and fitness ahead of a return to playing action.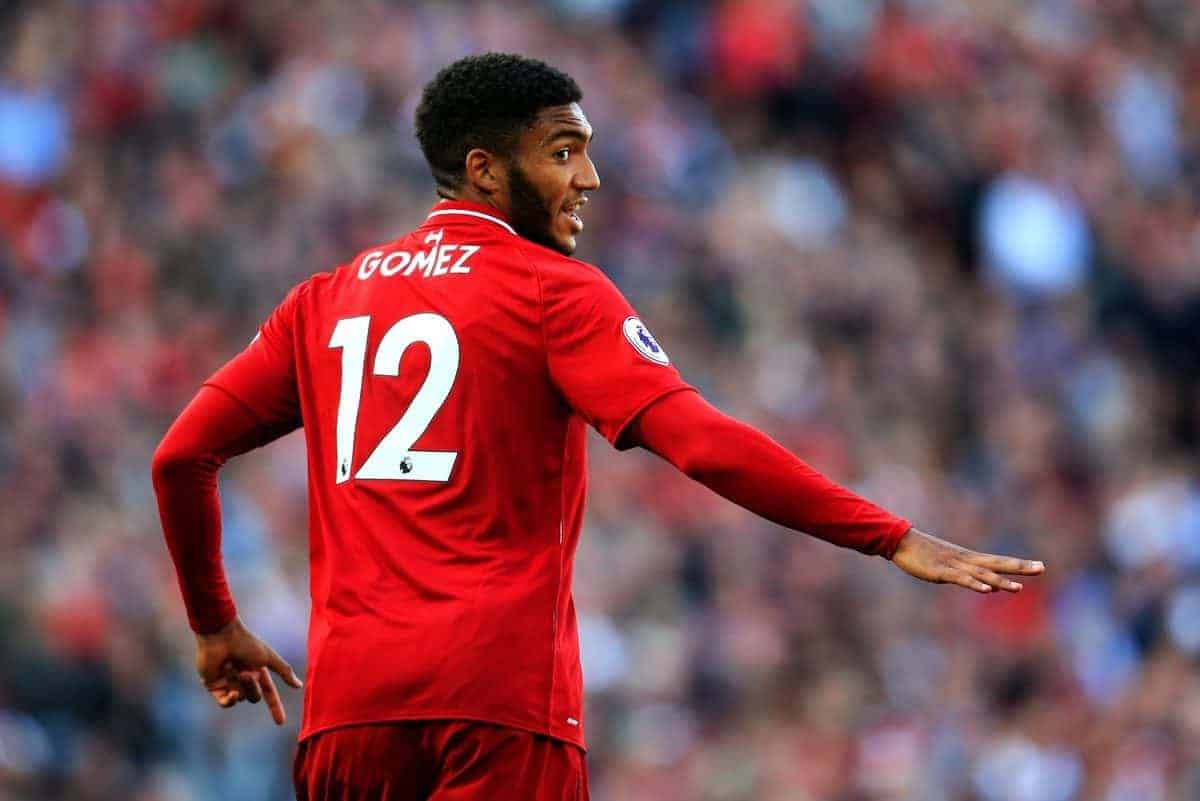 "It is nice – Joe is not injured anymore and nearly fit," the boss confirmed.
"He will not be in the afternoon training session because he has to do something else – he has to work on his endurance, that's how it is and how the boys always have to do it, like Ox had to do it when he was finally back in training.
"After a long time, I think Joe was out for 15 weeks, that is long, so he needs to now create the basis again for the rest of the season."
While Gomez is now following the footsteps taken by Alex Oxlade-Chamberlain not too long ago, the midfielder himself is working toward fitness after a minor setback.
A 40-minute run-out with the U23s ended with some soreness in his hamstring and he has been working on a "specialist programme" since then.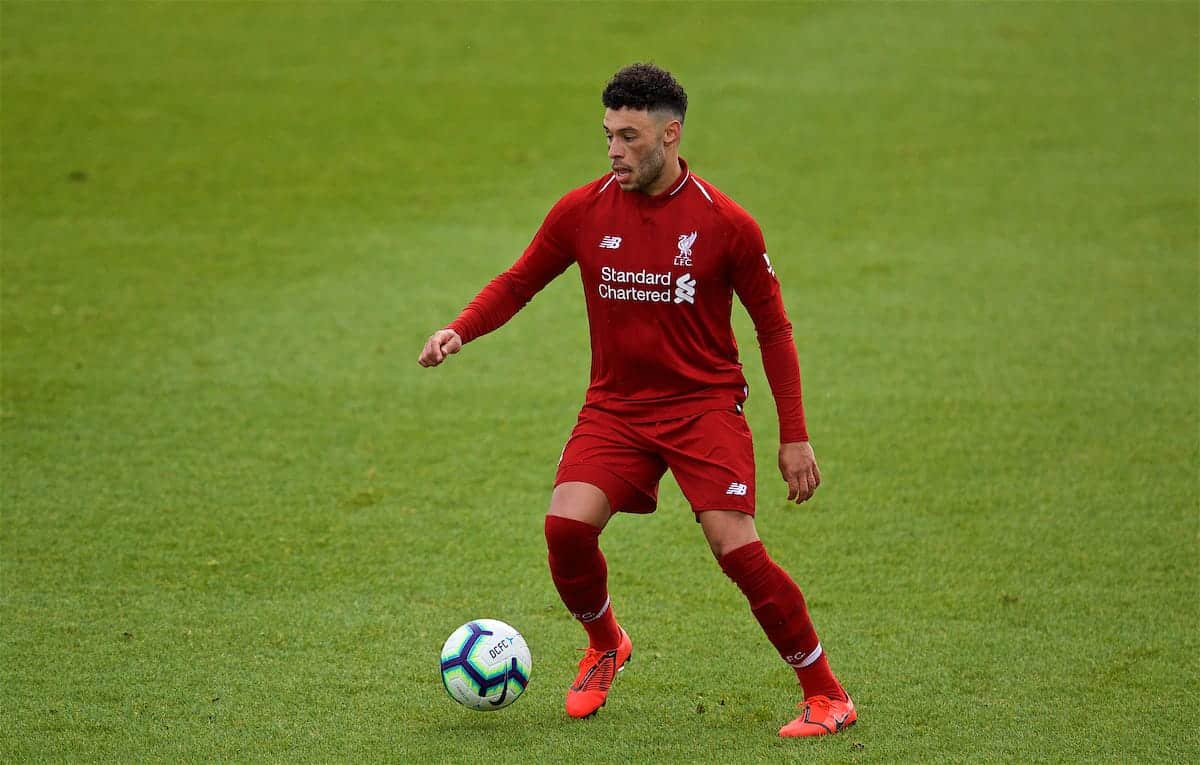 Klopp says there's nothing worrying about the situation and his midfielder will be back in full training soon.
"I spoke to him a second ago; Ox is positive, we are all positive. It was a little setback, it was not more, but it was a setback. That's how it is.
"You don't want to be overly sensitive after a period like this because they train a lot – training is always like this, it's like stress for the body. You feel something, but you don't want to mention everything because it [can be] DOMS.
"It was the case with him, it was a little bit more than DOMS, but not really [serious].
"We are careful of course, he is working, he is doing a lot and I think will be in training in a week again. Then he will be fine."
The news of the duo being back in training after injury is a significant boost for the Reds and it comes soon after the Reds confirmed Xherdan Shaqiri and Trent Alexander-Arnold were working toward weekend returns to fitness too.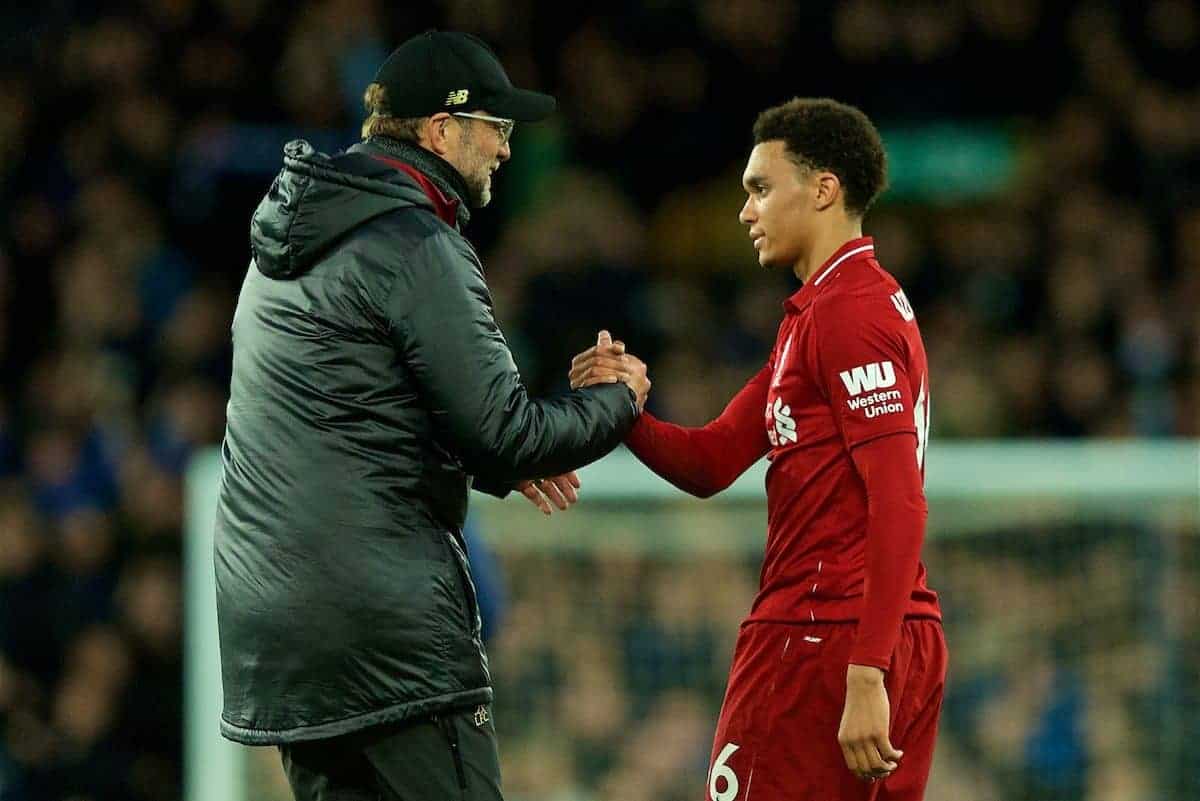 With a Premier League title run-in and a Champions League quarter-final tie on the horizon, Klopp will want all his players available to give the Reds the best chance of success.
Gomez and Oxlade-Chamberlain may only play peripheral roles in the final weeks, but every participation could prove crucial and both have the quality to make a difference late in games, at either end of the pitch.
Suddenly, Liverpool's squad looks that little bit better-set to mount a serious challenge on two fronts at the end of the season.