Jurgen Klopp has admitted he was naive with his approach to early kickoffs when he joined Liverpool, but believes a change of approach has improved results.
The Reds have long been a side that has performed best under the lights, and particularly in Klopp's reign there have been issues with early starts.
Two years on from his appointment, for example, they had won just seven of their first 20 games on or before 1.30pm, drawing five and losing eight, with 31 goals scored and 38 conceded.
So far this season, Liverpool have won all five of their early kickoffs, scoring 14 and conceding two, with their most recent being the 4-0 thrashing of Bournemouth in a 12.30pm start at Dean Court.
Sunday will see the Reds get things going at midday, with Burnley the visitors at Anfield, and speaking in his pre-match press conference Klopp explained how his side have turned their record around.
"We have that always. It's always when we play at 12 o'clock somebody always asks that question," he said, when it was suggested the early kickoff was "not ideal."
"I hope we've stopped that. I don't think our record is that bad anymore.
"Maybe it was and it was for sure because of me, because I was not used to it.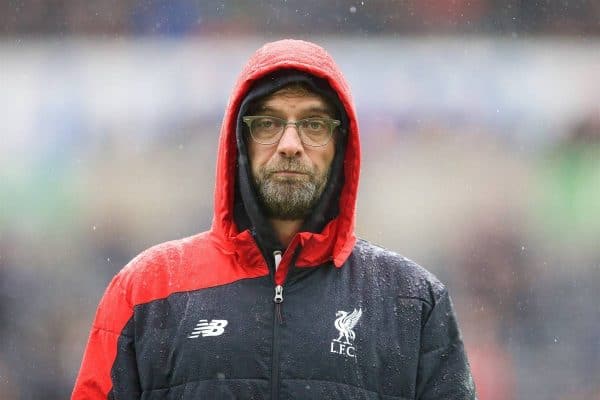 "The first time we played Europa League on the Thursday and then we had to go to Swansea [for an early kickoff], and that was the first time I was tired in a meeting.
"That really doesn't happen, because I wake up early anyway.
"So that's gone. We don't have these issues anymore, I hope [the same] for our people, because we need atmosphere at 12 o'clock.
"I said it for sure last time, if you have a ticket, go to bed at 10 o'clock, latest, on Saturday night, don't drink and be on your toes from the first until the last second, that's it."