Jurgen Klopp is expecting an "open game" as Liverpool take on Bayern Munich in the second leg of their Champions League last-16 tie on Wednesday night.
The Reds are in Munich for the follow-up to their 0-0 draw at Anfield last month, with their sights set firmly on a place in the quarter-finals.
Having fallen short in the final last May, there is added motivation for a side swiftly growing in stature on the continent, aiming to add to the club's storied history.
But Bayern will pose a difficult challenge for Liverpool at the Allianz Arena, and speaking to reporters on Tuesday, Klopp acknowledged the task at hand.
"[Finding balance for this game is] a challenge, that's exactly what we need. We need a rhythm," he explained.
"Bayern is a world-class football team, with world-class players. You have to defend on the absolute highest level, then when you have the ball be really confident.
"Three weeks ago, Bayern came to Liverpool and we had to explain to people in England that we weren't the 'massive favourite'.
"It's an open game, an open game you can always win. If we have that, we have a good chance. We should try to use it."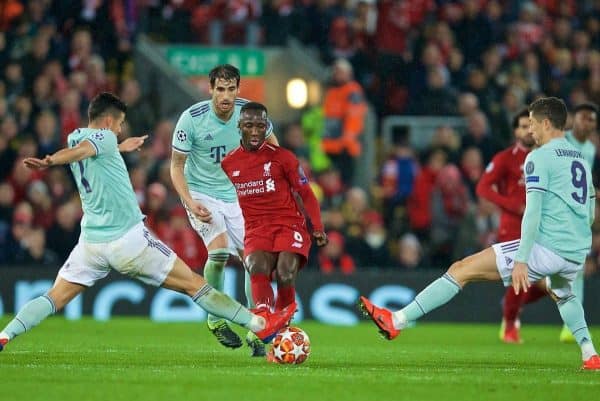 At Anfield, Bayern took a defensive approach, and while it is questionable whether this paid off given Liverpool can now take advantage of the away goals rule, they clearly aren't out of the tie.
Klopp was asked whether he expected a different approach from Niko Kovac in Munich and he agreed, though adding that "Bayern were attacking" in the first leg too.
"I think maybe the wing-backs will be more attacking than in the first leg," he said.
"But in the first leg, Bayern were attacking as well.
"It has to be another close match tomorrow, we have to be present from the first second, show how much we want to make it."
Klopp gave little away in terms of team news, largely because the press conference was spent answering tiresome questions about his own personality.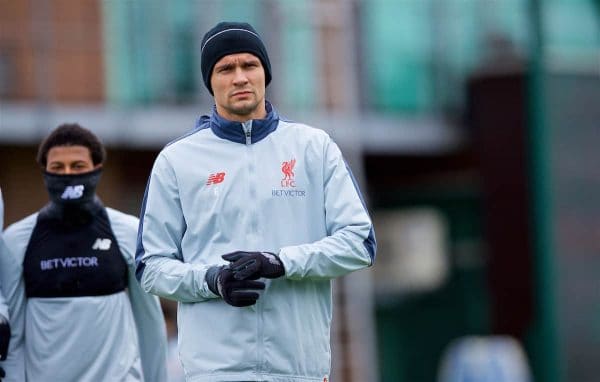 But he did confirm Dejan Lovren is back fit, having not been quite "ready to play" despite being named on the substitutes' bench against Burnley.
"Today everything is fine. He's an option and that's very important," Klopp said.
"But we will see who will face Bayern—to play 90 minutes may be a little bit too long."
It is unlikely Klopp will make many changes for this huge clash, as he is well aware of the threat posed by Bayern and the need for both stability and endurance to ensure progress.