As Liverpool prepare to host Burnley in the Premier League on Sunday, are Clarets supporters dreaming of a shock result?
The Reds must return to winning ways this weekend, having been leapfrogged by Man City in the title race.
Dropped points would feel fatal at this point in the season and a stubborn Burnley outfit are unlikely to make it easy.
Sean Dyche's side have been disappointing in comparison to last season, but another year in the top flight looks likely to be secured.
Ahead of the game, we spoke to Natalie Bromley from the No Nay Never podcast (@NoNayNever) to hear her thoughts on Sunday's game and Liverpool's title chances.
Burnley are 16th in the Premier League – how happy are you with the season to date? Will they beat the drop?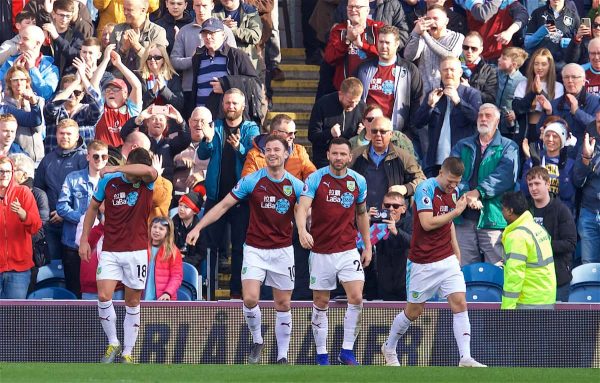 We think we are 'probably' safe, although we have one eye looking over our shoulder and down the table.
Going into this weekend's games, we are five points clear of Cardiff in 18th. I think we can get nine points from our last nine games, meaning that Cardiff have to get 15 to overtake us.
That is also assuming Southampton and Brighton both pull themselves out of it.
We have a very tricky last four games—thanks, fixture gods!—so ideally we need to have these points locked up as soon as possible.
The season is exactly how we predicted it would be.
Everyone outside of Burnley has got so carried away with our seventh-placed finish last year and just thought we would be pushing for that every season. No.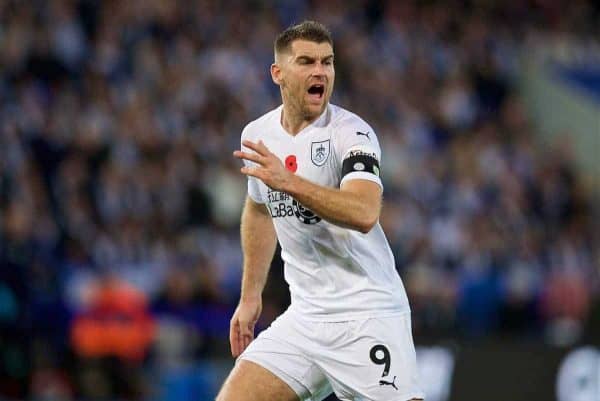 Life for us every season will be a tough grind to beat the drop, with the hope of a great cup run and perhaps the odd miracle campaign like last year.
Every season we avoid relegation (until such time that we attract greater investment and can compete a little more) is a success that we will be happy with.
Expectations are a fundamental part of Premier League life that people seem to forget.
Is Dyche still the man to take the Clarets forward, or have things gone stale?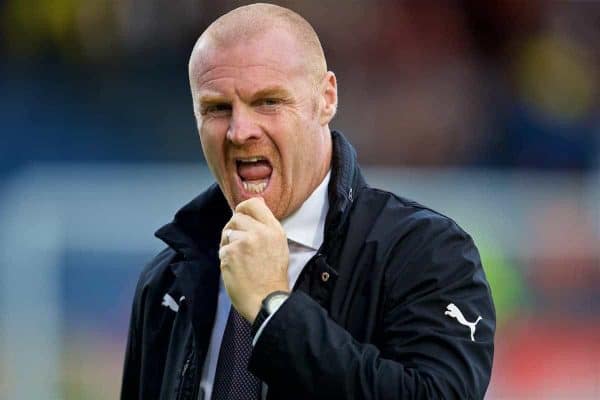 Sean Dyche has had his toughest season at Turf Moor to date and questions were (rightly) asked of him around Christmas time.
I think it is probably a pretty good explanation to say that things had gone a little stale.
Some would have been happy to see a fresh manager through the door, while others wanted him to turn it around and get us back on track. I fall into the latter category.
A Dyche at the top of his game, making the right decisions and getting the best out of this squad, is absolutely the best thing for Burnley right now.
That said, I would really love it if we could take the next step and find some pace and creativity from somewhere, which I am sure he would, too.
Which three players have stood out most for Burnley this season?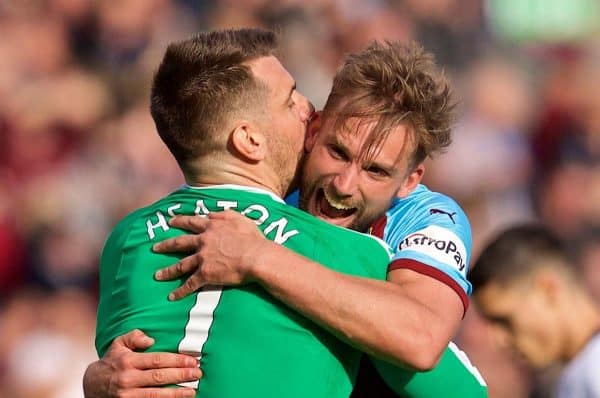 Charlie Taylor is definitely the most improved player.
We brought the left-back in from Leeds and he looked quite out of his depth with the step up from the Championship prior to Christmas.
For a supposed attacking defender, he seemed terrified to go past the halfway line and just spent most of the game passing the ball sideways to Ben Mee.
Something clicked in that lad after the Everton performance and he has been putting in Man of the Match performances ever since.
Dwight McNeil is the best newcomer. He was our Youth Player of the Year last season, but has burst into the first team in 2019.
He looks like he has been playing there his whole life and has a confidence about him that comes with a fearless youth (I miss those days).
He is also providing us with some much-needed speed and width, and is actually putting crosses in the box!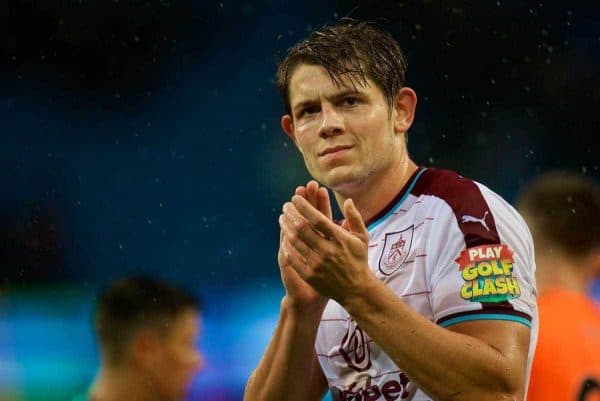 My third is going to be the combination of Mee and James Tarkowski. Yes, I know that is two players but they are effectively one.
They are a fantastic centre-half partnership that just gets better and better, putting their head on the line to stop a goal going in.
I love them.
Any who have struggled?
Joe Hart…
And what about Liverpool's campaign?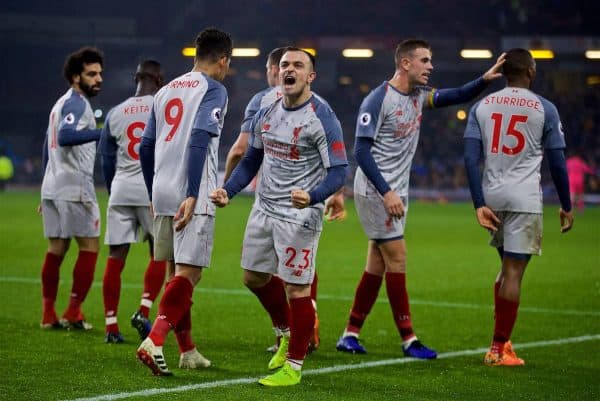 I didn't think any team could come close to this Man City side, but you have done it.
You are taking the title all the way to the end, too, which is some achievement.
Even if you do fail to win the title, you will have pushed City to the end and made them work hard for it, which no team did last year.
You seem to have ironed out the areas for improvement from previous seasons and are displaying a unity you didn't have before.
Are they going to win the title?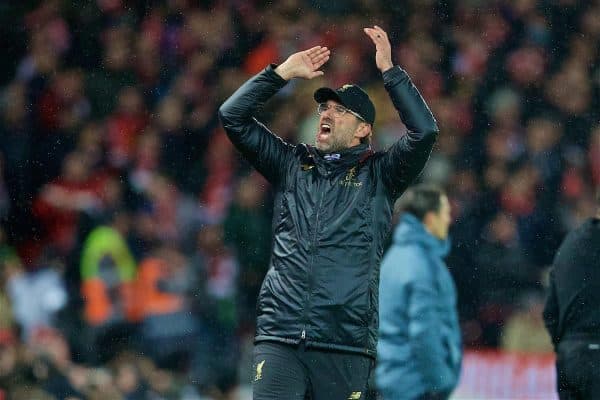 I did think so, until City just got their noses in front.
It is so tight, but I just can't see City slipping up again this season. They will take advantage of it being in their hands I'm afraid.
That said, the players certainly look like they believe they can be champions, which cannot be underestimated.
Hopefully, for your sake, I am wrong.
Looking ahead to Sunday's game, is there anyone you fear for the Reds?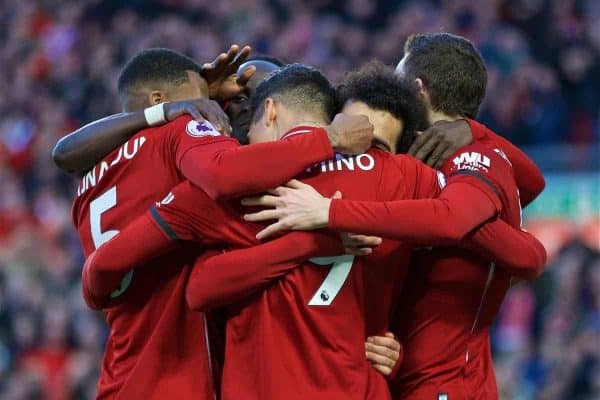 There is little point fearing one player from a top-six side; these teams are where they are because they have class all over the pitch.
So I would be telling every Burnley player to watch every single Liverpool individual and be on the top of their game.
Be competitive and work hard, that is all we can ask.
Where do you see the key battles taking place?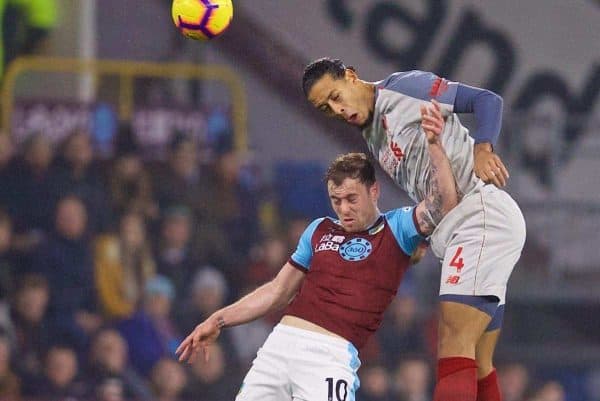 Virgil van Dijk vs. Ashley Barnes—let me get my popcorn!
Finally, hit us with a prediction…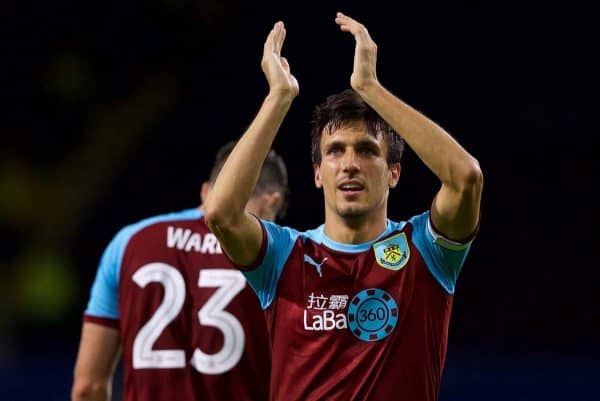 Liverpool 0-1 Burnley. You've got to back your boys.