Jurgen Klopp acknowledged Liverpool weren't at their best, but praised his players' reaction to secure a win on Sunday.
Liverpool moved back to the top of the Premier League with a 2-1 win over Fulham, but it was far from routine in the end for the Reds.
A dominant first-half performance was nonetheless littered with poor passing and missed opportunities, with Sadio Mane's well-struck shot the difference.
Toward the end of the game, a litany of errors led to Fulham's equaliser, with ex-Red Ryan Babel knocking home after a mix-up involving Virgil van Dijk and Alisson.
But the Reds fought back and took the points thanks to a penalty won by Mane and scored by James Milner—who had also been involved in Fulham's equaliser with a poor clearance.
Klopp laughed off his midfielder's impact after coming on as sub, but made more reference to the mindset of his squad and why he was convinced Liverpool would still win.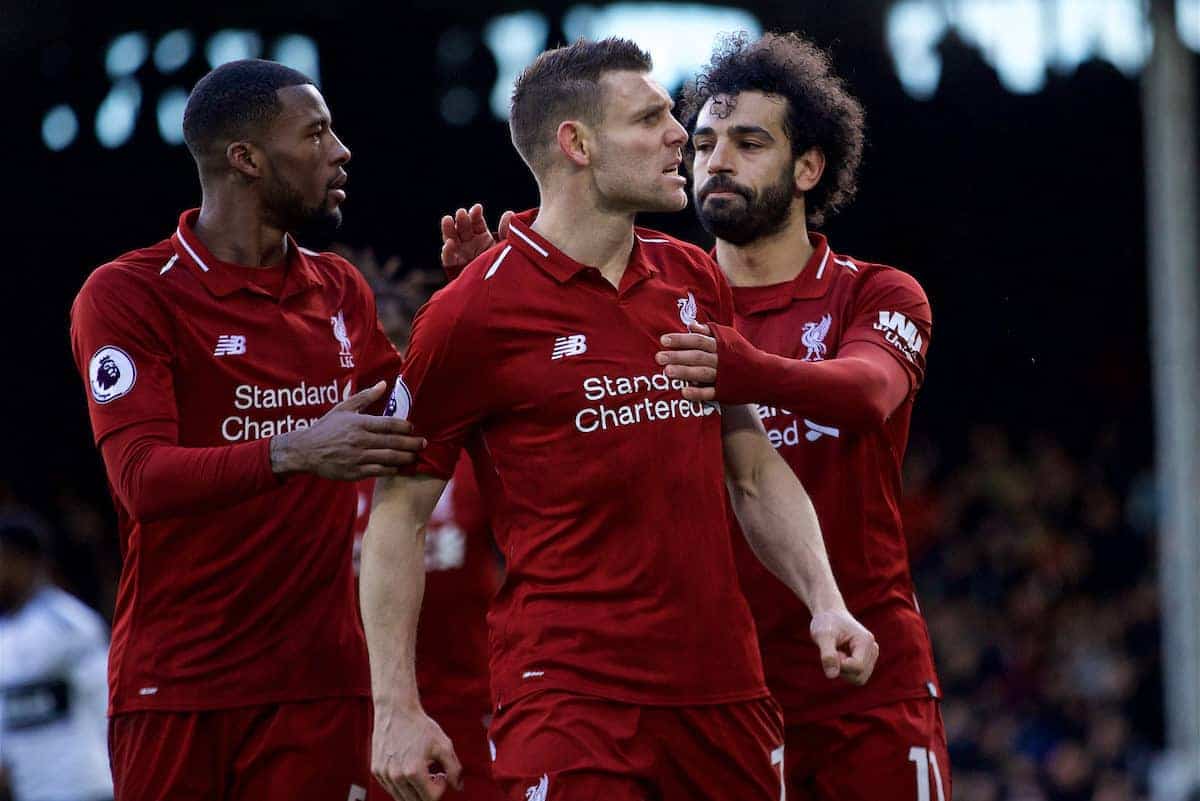 "Millie has the penalties, when he's on the pitch it makes sense. There were no doubts but even Millie is a human being. Mind you, without Millie it's probably 1-0!
"I was sure we wouldn't panic and wouldn't show the nerves that you are all waiting for.
"We are long enough in this situation. It's difficult for other teams to beat us so that means we have a chance to win it.
"For five, 10 minutes before the equaliser we had so many little mistakes.
"We had controlled the game completely then we gave Fulham the ball. We had a very intense week.
"It was an average game but a sensational result."
Klopp was doubtless relieved to put an end to three successive away league draws, but it's now two straight wins on the road in all competitions.
The manager also alluded to Jordan Henderson's improvement after a midweek injury and suggested he may go on international duty with England.