The media praised Liverpool's clinical display in the 4-1 win over Porto and feel the Reds are the team to fear in the Champions League semi-finals.
A mouth-watering tie with Barcelona awaits after the Reds ran out emphatic winners at Estadio do Dragao for the second season running.
A 4-1 win followed last season's 5-0 rout, as goals from Sadio Mane, Mohamed Salah, Roberto Firmino and Virgil van Dijk overpowered Eder Militao's consolation effort for the hosts.
It wasn't all plain sailing, but the Reds weathered the storm before showing supreme quality to power to another stunning victory—proving just how complete this team is.
It was a brilliant result and here is how the media assessed another fantastic night in Porto.
Reporters were impressed with Liverpool's defensive quality and the clinical nature of the performance…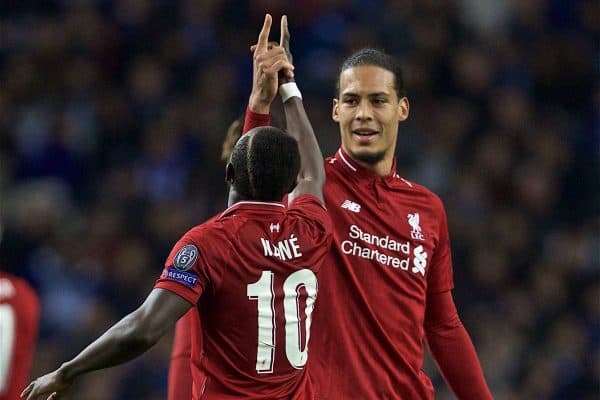 The Telegraph's Chris Bascombe lauded how ruthless the Reds were in all aspects of the display:
"The same margin of victory on aggregate [as last season] with Liverpool at their ultra-professional rather than blitzkrieg best makes this journey more impressive.

"They resisted and then broke the hearts and minds of the Portuguese. It was brilliantly ruthless, especially in the second half."
The Independent's Miguel Delaney thought the "solidity" of the display was the most impressive feature:
"What stood out here wasn't the abandon of the scoring, though, but rather the solidity of the entire performance."
The Mirror's Mark Jones praised the Reds for coming through a tough opening and said this highlighted the defensive improvement made this season:
"The dangerous Moussa Marega was causing his own special brand of chaos, and although Liverpool weren't functioning in the manner we've come to expect of them, this was a reminder of just how far they've come defensively.

[…]

"A Liverpool team of 18 months ago would have conceded, and then who knows what would have happened next?"
ESPN's Nick Millar attributed Liverpool's "ability to play ugly" as key to the win and thinks this could give the Reds an advantage over rival semi-finalists:
"But Liverpool countered that by playing ugly. They took their sweet time with free kicks, goal kicks and throw-ins, causing significant consternation from the home crowd.

[…]

"They scrapped and dug in, and even though their passing was askew and they barely created a chance, they were in the game."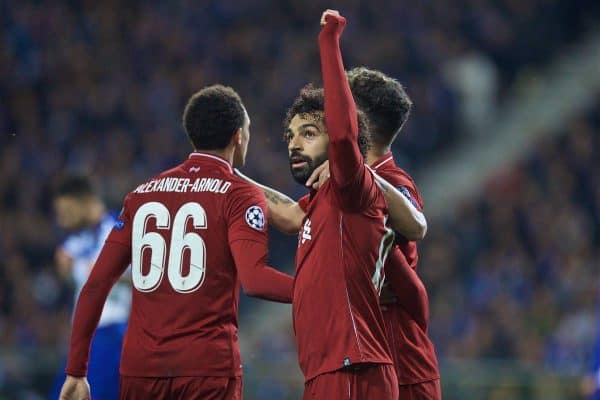 Impressed with more than just the defensive strength, James Pearce of the Liverpool Echo assessed that the Reds are a team "functioning expertly in all departments":
"This is a team functioning expertly in all departments. Defensively solid and packing a punch further forward.

"The perfect mix of youthful exuberance and wise old heads. And there's plenty in reserve on the bench."
Meanwhile, Jones assessed it as another big result that once again showed Liverpool's progress:
"It was a little messy and a little gritty at times, but what it also signifies is a Champions League semi-final appearance for the second successive season.

"Liverpool had only even been in the Champions League at all in one of the seven seasons before that—that murky group stage exit in 2014/15—and so if you need confirmation that progress has come at a remarkable rate then there it is."
The media thought Liverpool showed they are the team to fear and serious contenders to win the competition…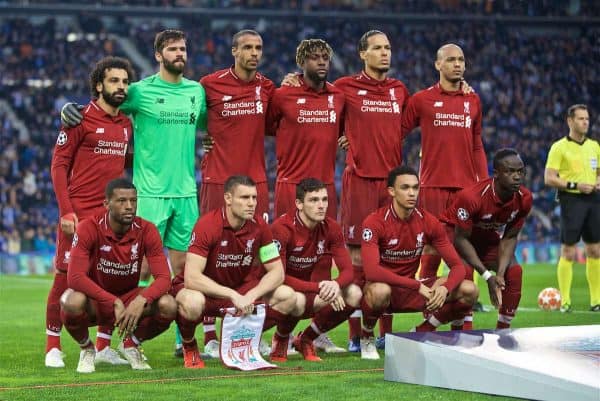 The Guardian's Andy Hunter felt Liverpool proved they are a "fearsome European unit":
"Strong, resilient, clinical and cutting; every attribute that has honed Klopp's team into a fearsome European unit was in evidence as they sailed into the Champions League semi-finals for a second year running."
The Mail's Dominic King believes the Reds are better placed to win the famous trophy this season, insisting that Klopp's side is a more complete team this time around:
"They are a better a team than the one that won 5-0 at this venue last February and they are better than the team that reached the Champions League final last May."
The Independent's Simon Hughes thinks Liverpool's defensive strength makes the Reds a different proposition this season:
"This is what makes Liverpool a different proposition to last, when they had to score lots of goals to secure victories."
Delaney went one further by labelling the Reds the "most complete team" left in the tournament:
"They may well be the most complete team left in the competition, and should not fear Barcelona."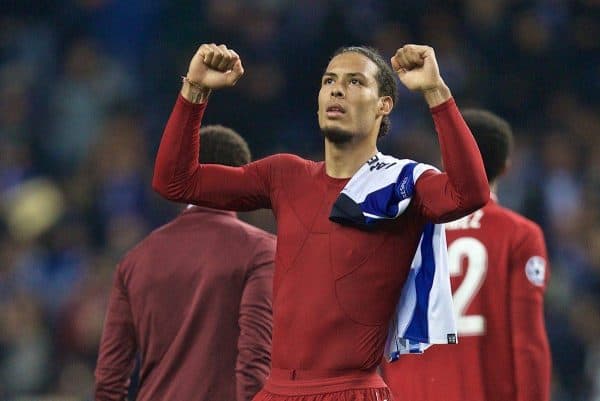 The Guardian's Sid Lowe thinks Liverpool's variation in being able to play both defensive and offensive styles will make the Reds very difficult to overcome:
"Roberto Firminio and Virgil van Dijk made it 5-1, 6-1 on aggregate, making the scoreline appear more routine than it was while also underlining just how strong, how resilient and how varied this Liverpool team is. How difficult it will be to eliminate them, too."
There was praise for Salah and Mane's partnership but also some concern for other performances…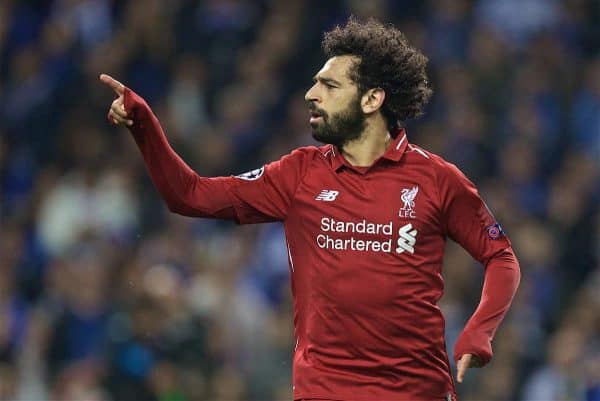 The Mirror's David Maddock described Salah's return to form as coming at the perfect time, and that it could take Liverpool to glory both in the Premier League and Europe:
"With Salah in this form—THAT form, which matched even the majestic Messi last season—they will believe a glorious double is now very firmly within their grasp."
Writing for Goal, Neil Jones explained how Mane has become the big-game player, noting how the Senegalese continues to provide decisive contributions:
"Like Rush or Gerrard, he is developing a real knack for scoring important ones too.

"This was the eighth time he has broken the deadlock in his last 15 games. When Liverpool have needed him, he has repeatedly stepped up to the plate – even if he did miss an absolute sitter after the break."
The Mirror's Jones thinks Salah's success is inspiring more from Mane which in turn is making the pair a lethal partnership:
"Mane seems to be on a mission to become Africa's best player, and who better to drive him on than a man who has carried that banner for his continent so well over the last couple of years?"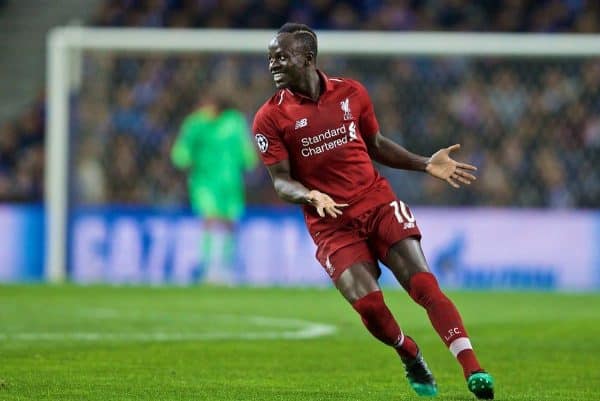 ESPN's Dave Usher was impressed with Fabinho and believes the Brazilian showed his importance:
"It's in games such as this when the benefit of having a dominant midfield destroyer such as the Brazilian is most obvious.

"When Liverpool were under pressure, it was usually Fabinho getting his foot in and breaking up the play. Passed the ball excellently too."
However, the Mirror's Jones claimed Origi's ineffective starting display showed that the Belgian is better as an impact option:
"Whereas the Belgian's unconventional style seems to work late on in games—particularly when coming in from the left against tired defences—there was nothing going for him from the start here."
And the Evening Standard's David Lynch argued that Alisson endured a mixed night:
"During Porto's best moments, the 26-year-old was able to show everything that is good about his game—claiming crosses, catching powerful shots, and taking command of his area.

"But he also spent the 90 minutes showing just how erratic his distribution can be by either putting his team-mates under pressure or simply hoofing the ball out of play."
The media discussed Liverpool's chances of success and also the impact of a dramatic night on the title run-in…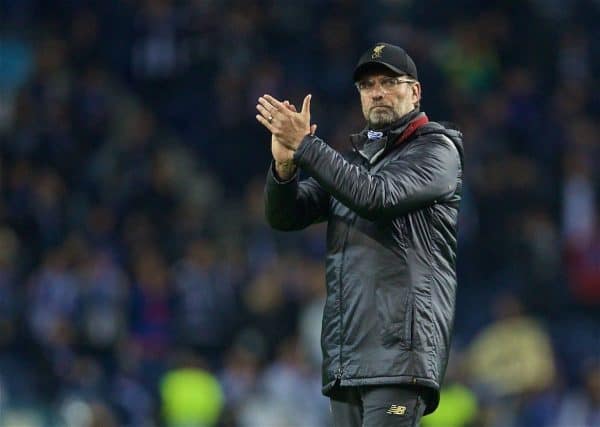 First off, Delaney thinks the Champions League campaign has been aided by there being less pressure as the main focus is on the Premier League charge:
"Their focus on the Premier League has meant many have been overlooking just how singularly good they look in the Champions League, where the lesser pressure may have actually made them a better side."
Goal's, Jones thinks Liverpool have nothing to fear against Barcelona, highlighting how the Reds' improved away form and their suspect defence offer reason for optimism:
"The Camp Nou, one of the world's great arenas, should hold no fears for them. Liverpool's European away form has been a source of concern over the past 12 months, but they have now won twice at the Etihad, the Allianz and the Dragao (twice).

[…]

"Defensively, the La Liga champions should offer encouragement to Mane, Salah and Co."
Pearce thinks the win at Bayern Munich in the last 16 will inspire belief that victory can be claimed at another famous venue:
"Liverpool know they belong among the cream of Europe. They have proved it time and time again.

"The Reds have already won at one of Europe's footballing cathedrals this season having humbled Bayern Munich. Why can't they add Barca to the collection?"
Reflecting on a dramatic night which saw Man City exit, Maddock thinks their elimination won't necessarily boost title chances as Liverpool "thrive" on an intense schedule:
"Sure, Manchester City now have less intensity with no more European fixtures. But the Reds thrive on that intensity, as they showed here, as their talisman showed here so magnificently."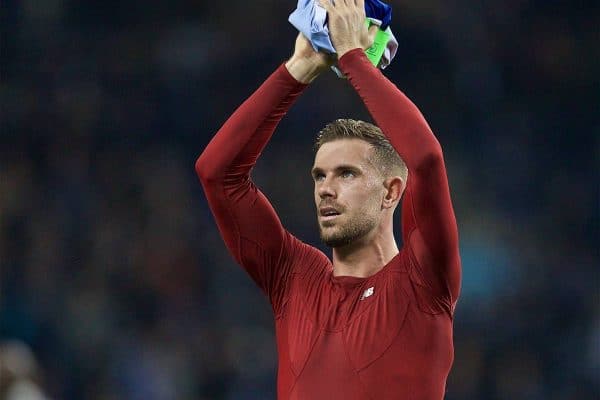 Also thinking to the title push, Lynch thought Klopp made the right decision rotating to preserve some key players for Sunday's clash with Cardiff:
"Although Roberto Firmino entered the fray as a half-time substitute, the Brazilian will be fresher for the weekend trip to Cardiff City than if he had played the 90 minutes. The same goes for both Naby Keita and Jordan Henderson, who now look certain to return to the starting XI in the Welsh capital.

"That bodes well for the Reds as they look to follow up another successful European outing with three Premier League points against Neil Warnock's men."