Liverpool's constant improvement under Jurgen Klopp has been recognised by their highest ranking in the Euro Club Index for a decade.
Under the German boss' tutelage, the Reds have gone from a team chasing the top four, unsuccessfully more often than not, to a side at the very top of the game's elite.
Three major finals have already been reached, while this term the Reds are hoping to go one step further in the Champions League than last year—as well as to land a long-awaited Premier League title.
While the outcomes in both competitions will be decided by small margins, the overall trajectory of the club remains incredibly impressive, on and off the field.
But the Euro Club Index measures the on-pitch aspects, and there Klopp and his team have been nothing short of excellent over the last 18 months.
Liverpool are now ranked fifth in the Index, above the likes of Real Madrid, Paris Saint-Germain and Atletico Madrid, the first time the club has been in the top five since the height of Rafa Benitez's reign, almost decade ago.

The ECI measures the strengths of a side and their development across time, using historical results in a weighted, statistical framework, to forecast future successes and grade teams against each other, covering all of Europe's top divisions.
December 2009 was the last time the Reds were a top-five ranked side in the ECI, while when Klopp took over as manager, Liverpool were ranked just 27th.
It highlights not just how good this team is at present, but how the progression of the team has been constant, gradual and built to last.
Reaching this level of competitiveness among the top sides in the continent is sustained only by the very finest.
Bayern, for example, are regulars in the Champions League quarter-finals and beyond—but the Reds saw them off in the round of 16 this year. They have essentially been a fixture in the ECI top five since 2012.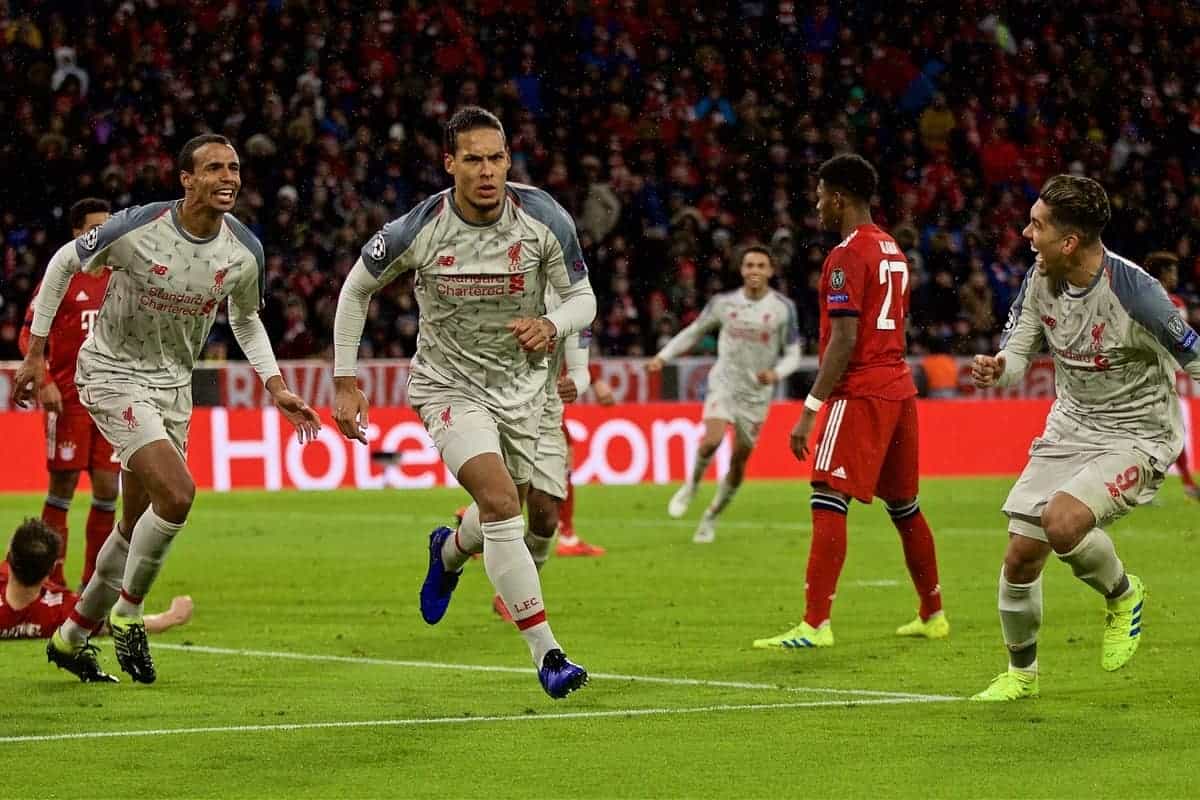 The same statistical model on the ECI also now makes Liverpool the favourites to win the Premier League this season.
A predicted points tally of 93 edges Man City's predicted total of 92, while in the Champions League, the Reds place fourth with an 11.7 per cent chance of success.
Barcelona, Juventus and Man City remain above the Reds in this particular model.
On a more short-term basis, ECI give Liverpool a 62 per cent chance of winning their encounter against Porto on Tuesday—by far the highest of all teams in the quarter-final first legs.