Liverpool welcome Huddersfield to Anfield on Friday night, but can Terriers supporters see anything other than a home win?
There are just three league matches remaining for Jurgen Klopp's side, with two points separating themselves and leaders Man City.
Awaiting the Reds on Friday night are Huddersfield, who have long been relegated back to the Championship after a tough campaign.
With the match fast approaching, we spoke to James Chisem from Huddersfield Town Supporters Association (@officialhtsa) to get his thoughts on the season so far and the upcoming meeting.
Huddersfield find themselves heading back into the Championship – how disappointed have you been by the season as a whole?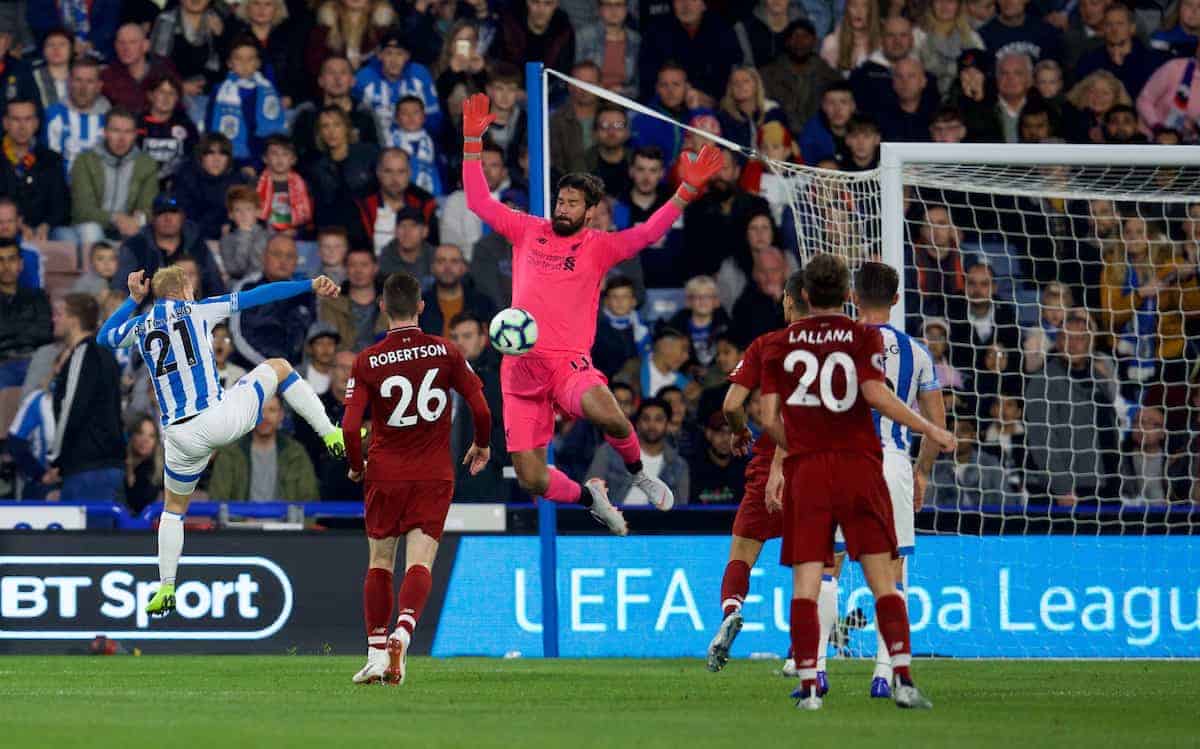 Well, it's not exactly been a barrel of laughs, put it that way.
We've won three games this season—two against Wolves, but that's a given—and I managed to work through all of them.
That said, Huddersfield Town fans are a realistic bunch, so we always expected to drop back down at some point.
I think a few of us are even looking forward to next season, what with the increased possibility of scoring goals and winning games.
Is there a key reason for the Terriers' struggles?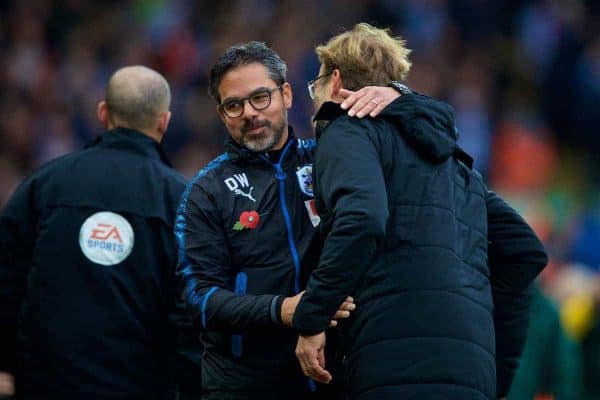 Two reasons.
The first, which we can't really help, is the financial inequality of the Premier League.
The second is our poor recruitment over the summer. Instead of signing players with proven quality and experience, we opted for youth and potential.
It's as simple as that.
Which three players have stood out most for Huddersfield this season, and why?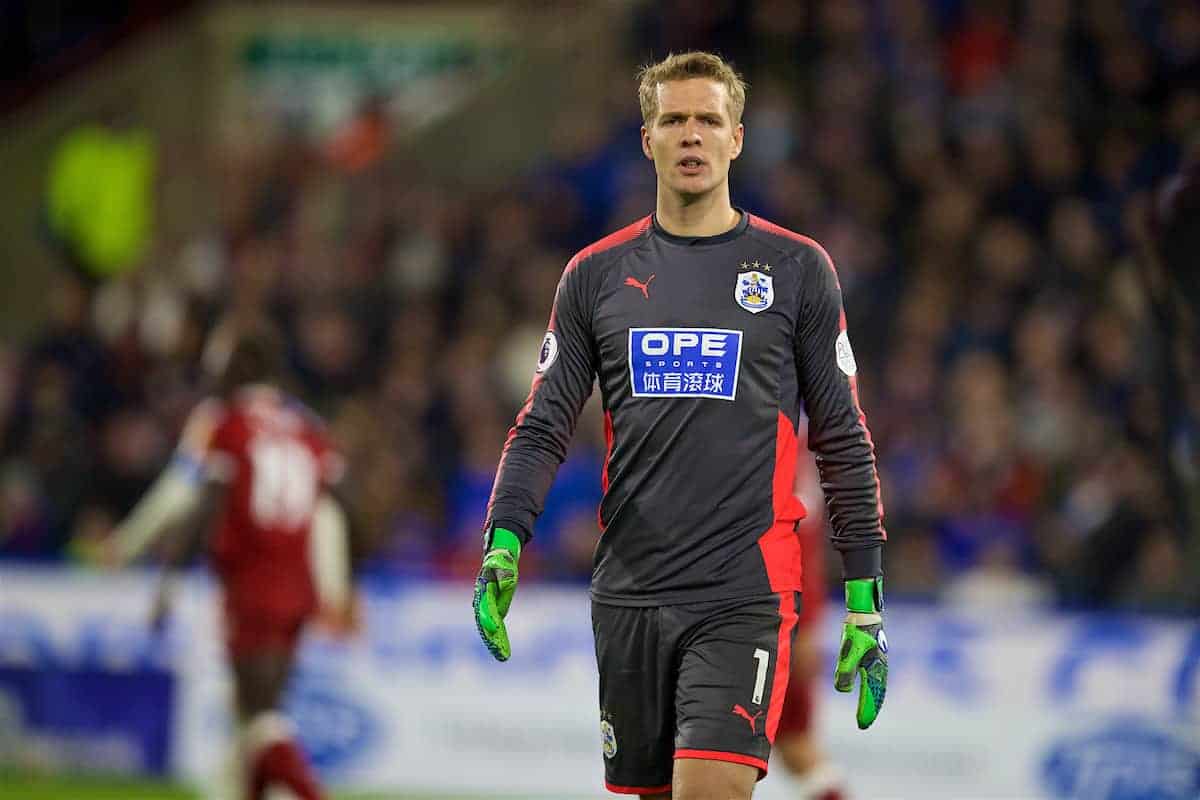 Juninho Bacuna, for a start. He's only 21, but he's versatile, hard-working and always tries to be positive on the ball. He also scored the best own goal I've ever seen. Google it.
Next, I would say Karlan Grant. We bought him from Charlton in January and now he's our top scorer with four goals. Make of that what you will.
Our goalkeeper, Jonas Lossl, is worth a shout, too. He is always reliable.
Any who have found the Premier League too tough?
A few players have struggled, but that's to be expected. Almost everyone has put in a shift, and that's all we ask round these parts.
What has impressed you most about Liverpool's campaign?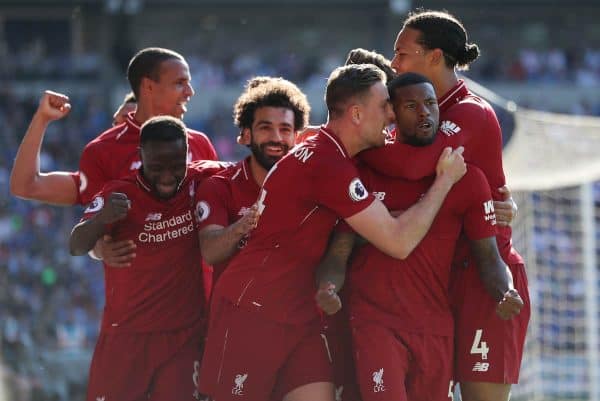 One word: togetherness.
Everybody, from the tea lady to the manager, seems to be pulling in the same direction and that, in my experience, is far more important than tactics and skill.
How do you see the title race panning out in the coming weeks? And who do you want to win it?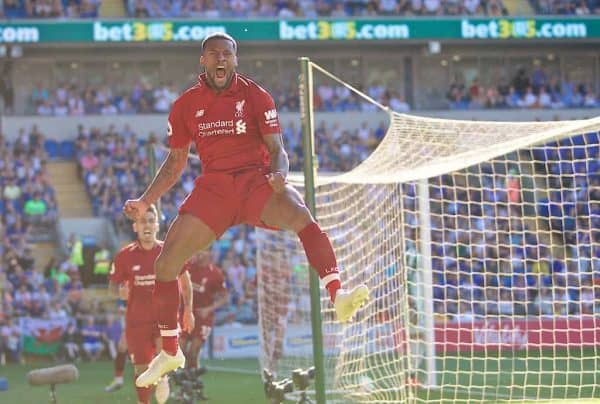 It's Man City's to lose, but I want Liverpool to win it. And I'm not just saying that to play to the Scouse masses.
It's obvious that Liverpool fans want it more. God knows, you've all waited long enough. I'm also a big fan of David Wagner's best friend and would love to see him finally edge past Pep Guardiola.
On a personal note, I've had the pleasure of getting to know the wonderful people behind Fans Supporting Foodbanks, so I'll always root for them.
Liverpool and Everton fans have been incredibly generous to the people of Huddersfield these past two seasons, and we hope to repay their kindness with a donation of our own before Friday's game.
Is there anyone you fear ahead of Friday's game?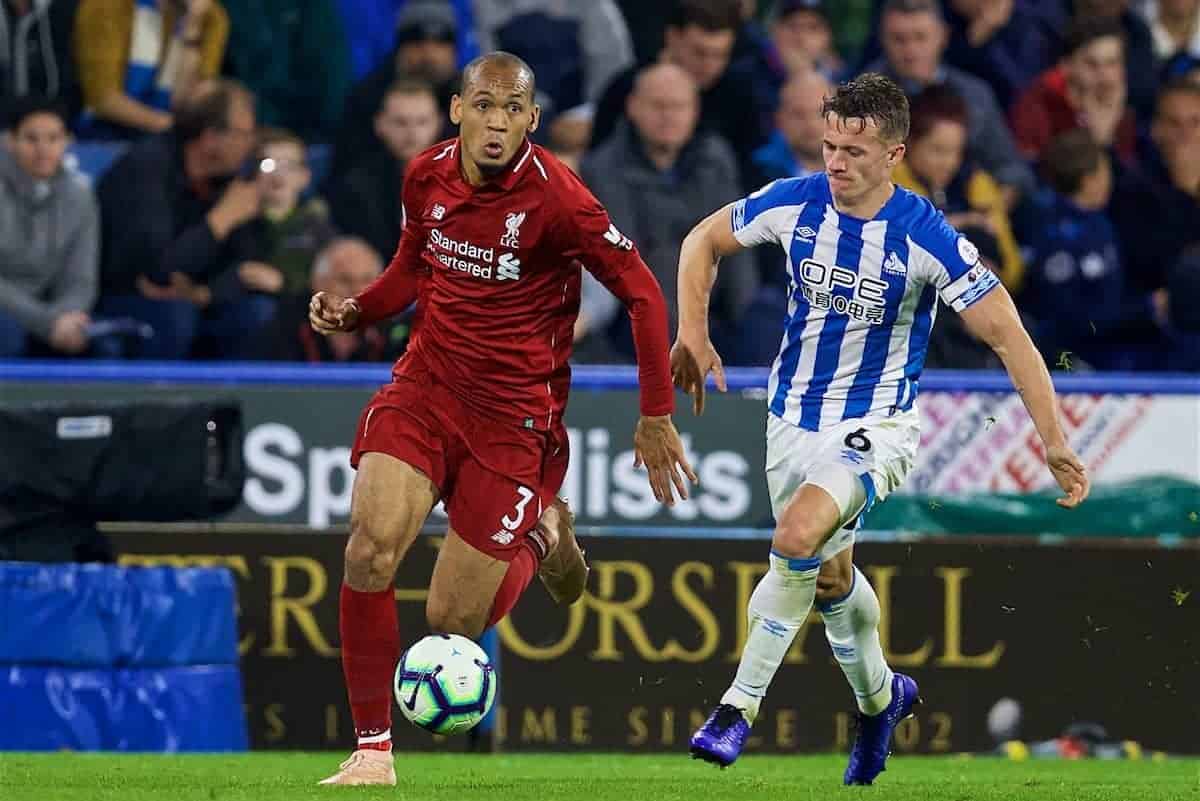 All of the players in red and quite a few of the players in blue and white…
Where do you see the key battles taking place?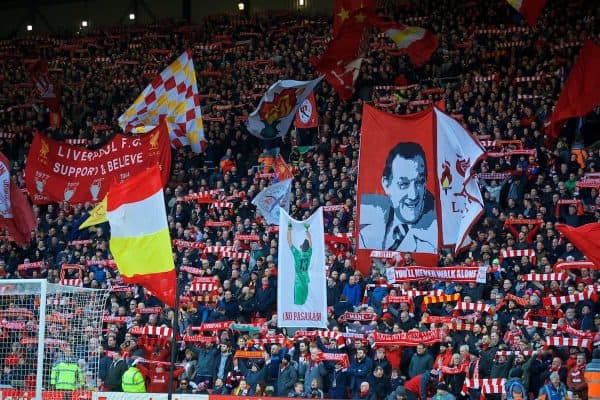 Look, I don't want to sound blasé, but the key battles won't take place on the pitch and they certainly won't involve Huddersfield.
They will play out in the heads of your players. Do they want it enough? Will they underestimate an already relegated team? Is the pressure and expectation of the crowd and of the city too much?
I would wager that your readers are more qualified than me to answer those questions.
Finally, hit us with a prediction…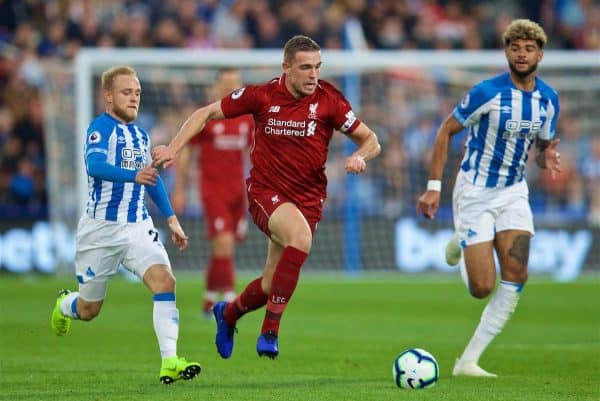 Liverpool 2-1 Huddersfield.
Grant to score for us in the first ten minutes to make it extra nervy for you. In a fit of desperation, you will resort to a long-ball game and score two headers, the first of which will be marginally offside.
The reports in Saturday's papers will refer to Liverpool's 'tenacity' and question whether Man City can match it.
As ever, a London-based journalist will incorrectly state that Huddersfield is in South Yorkshire.