Andy Robertson is adamant Liverpool will win a trophy "very soon" regardless of how the Champions League final pans out on Saturday.
The Scot landed in Liverpool with little fanfare and expectation after making the £8 million move from Hull in 2017, but in the two years since he has cemented himself as one of Europe's leading left-backs.
Robertson's marauding runs down the left flank coupled with his impeccable defensive capabilities has been a feature of his game at Anfield and in stadiums across the continent.
And such performances have seen his personal level of expectations rise alongside those of the fans and the wider footballing community.
During Liverpool's media day ahead of the Champions League final, Robertson said: "I think the expectation has been there since the start of the season and that was probably the expectation I put on myself.
"I was a wee bit better known and the fans probably expected and demanded a lot more.
"I hope for the most part I have produced that and they've been happy enough with the performance—and the same expectations will be there next season.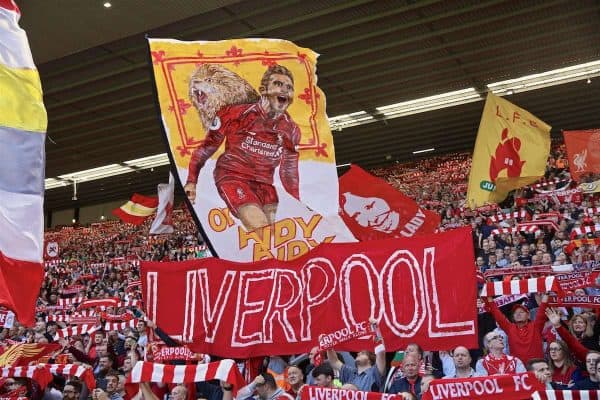 "Whatever happens in this game it's still been a good season but, of course, when you get a chance for a trophy you need to try and take it—and that's what we need to try and do."
The next opportunity comes in the form of a European Cup, and this time round Robertson is eager to be able to proudly display his medal after admitting to stashing away his one from Kyiv.
But if it is not be for the Reds in Madrid, Robertson is confident Liverpool will win a trophy "very soon."
"I still don't know where [the runners-up medal] is! I think it's in the kitchen," he continued.
"But look that's irrelevant, hopefully I come back with a winner's one this time and maybe we can pair them up and I can bring it out and enjoy that one a wee bit more.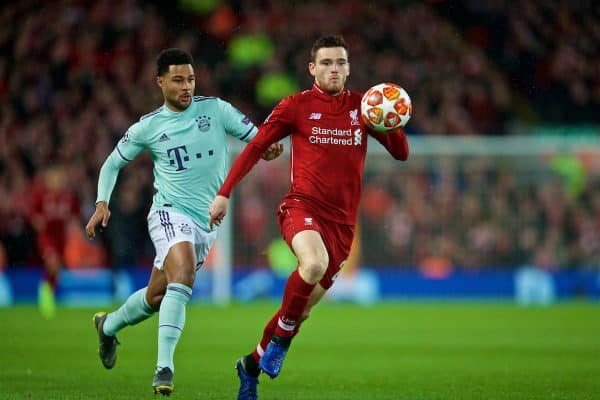 "But we know how hard it is going to be and we need to put that 100 percent effort in because we know how good a team Tottenham are.
"When you're playing with this club there's a demand for you to win and that's all you think about.
"You just think about winning games and trying to win trophies and we've not managed that yet.
"We need to try and do that and we've had a few chances, especially since this manager's come in, and it's about time we try and take one.
"That's not saying it's going to be this one because we know how hard it's going to be, but we'll keep knocking on the door and keep trying and I'm sure we'll produce a trophy.
"If it's not on Saturday then we will produce one very soon."