Andy Robertson went off injured during Liverpool's 4-0 win over Barcelona and is holding out hope it's not a serious issue to keep him sidelined.
The left-back was one of several phenomenal performers in the first half, contributing in attack as usual but also coming up big more than once defensively for the Reds.
One particularly key moment saw him chasing back inside his own penalty box to cut out a dangerous cross, while he also had scuffles with Lionel Messi and Luis Suarez off the ball.
A clash with the latter proved costly for the Scotland captain, who suffered a calf injury just before half time after the ex-Reds forward Suarez flicked a leg out at the left-back.
He soldiered on until the break, but was then replaced by Gini Wijnaldum—who went on to have a match-defining impact.
Robertson has been a key cog all season for the Reds and Jurgen Klopp and Co. will be desperately hoping that nothing of great concern shows up in a scan, which the defender told LiverpoolFC.com would be taken on Wednesday.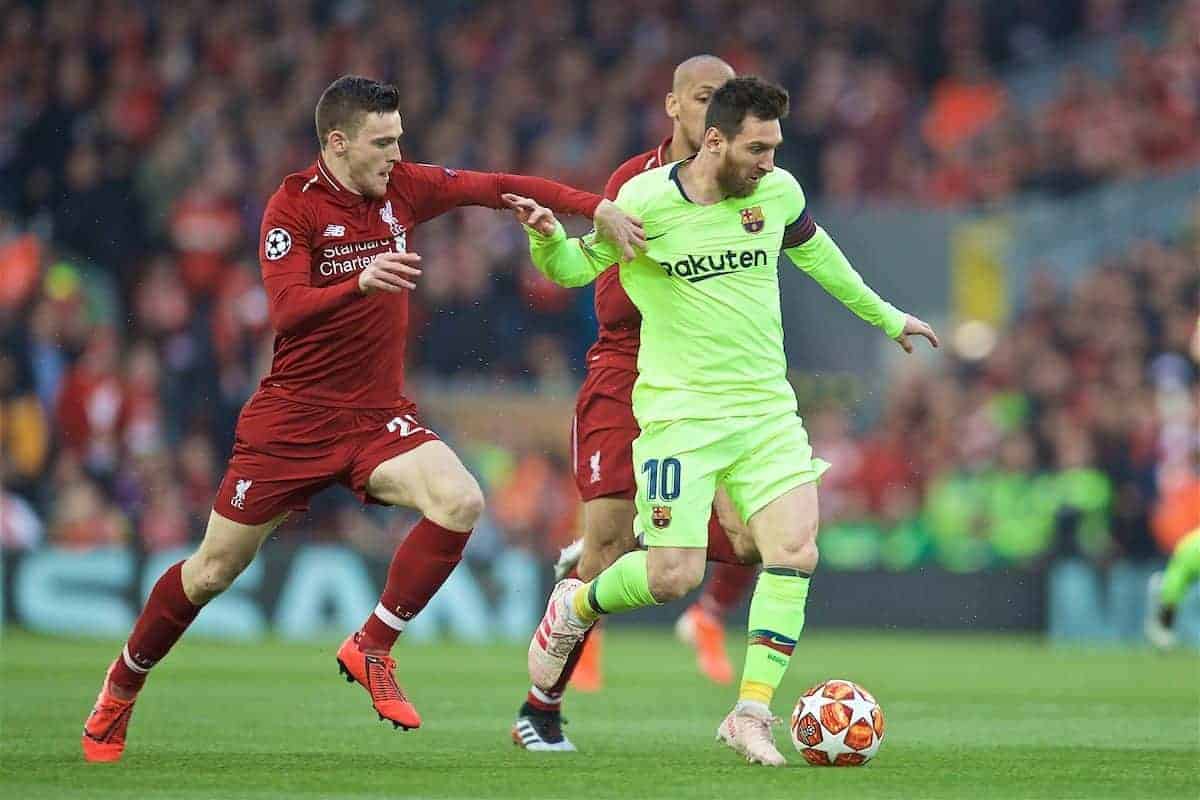 "It doesn't feel the best at the minute but I'll get a scan tomorrow," he said.
"They're confident that it's just a nerve or whatever and it can be maybe a couple of days, but we'll wait and see.
"We can't really comment until I get the scan, but I'll be saying my prayers tonight."
James Milner filled in at left-back in the second half, before Joe Gomez's introduction meant a reshuffle late on.
Those two would be the natural stand-ins, but there is now three weeks and three days until the Champions League final itself.
The final Premier League match of the season is on Sunday and Liverpool can still win the title—but as it's out of the Reds' hands, it's unlikely Robertson would be risked if he's not 100 per cent fit.