What a difference a year makes. 12 months ago Alex Oxlade-Chamberlain watched from the sidelines in Kiyv while on crutches after just being given the full extent of his knee injury.
The Liverpool midfielder didn't tell the rest of his teammates that he knew how serious the injury suffered in the Champions League semi-final against Roma actually was.
He didn't want the severity of his injury – multiple ligament damage – and the timeframe that meant he would miss the World Cup and most of the next season, to distract his teammates' preparations for the Champions League final.
Instead, the news was kept between the player, Jurgen Klopp and the Reds' medical staff. It wasn't until July that Liverpool went public with the full diagnosis.
Klopp said any return for the England international this season would be a "bonus", but impressive rehabilitation saw Oxlade-Chamberlain named in Liverpool's Champions League squad for the knockout stages.
And now, a year after fans saw Oxlade-Chamberlain holding back tears in Kyiv as he watched from the sidelines, the player is appreciating the second opportunity he has to be involved in Europe's biggest game.
"What these boys have done to make back-to-back finals is exceptional," praised the Reds' No.21. "It's given me the chance to be in and around it and maybe feature at some point.
"Just to be here, be fit and be going into this one with boots on my feet is a great feeling – as opposed to crutches.
"Last season I had a good run at the back-end and an important role, so to miss out was heartbreaking."
It would be a surprise if Oxlade-Chamberlain was named in the starting lineup in Madrid on Saturday, but he will be among the 12 subs and that is something that puts a smile on his face.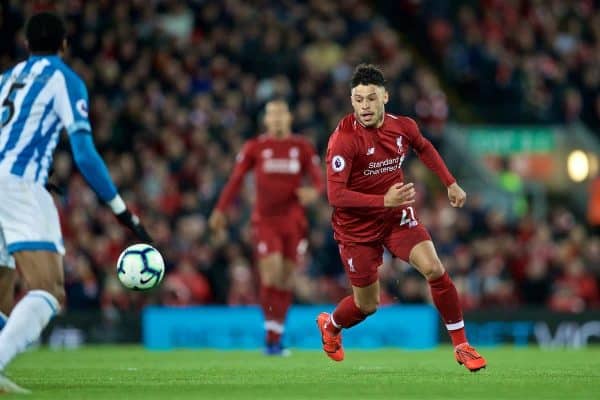 "I feel good," he told This Is Anfield. "I've trained now for four months or so, I've had a few minutes and played a couple of reserve games.
"There's no doubting that I haven't played a full season, so some boys will be further ahead of me in that sense, but I feel good enough to come on and contribute.
"That's the manager's decision and whatever he decides will be the best for the team.
"Whoever is on the pitch will be able to put the performance together to get us through [the match]."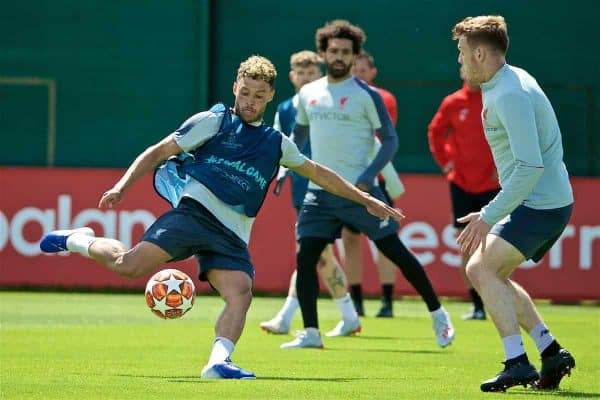 The Reds had some time off immediately after the final game of the season, then spent last week in Marbella – which should prove to be good preparation for the temperatures they will face in Madrid where it is forecast to be 32 degrees on matchday.
"The boys were on fire in Spain," said Oxlade-Chamberlain."A really good intensity in training, everyone looked refreshed and I think it's what we needed before the build-up to this big game."
Liverpool will head to Madrid on Friday, training at the Wanda Metropolitano in the evening then a light session pre-match at the Bernabeu on Saturday morning.
Last season in Kyiv, particularly after Mohamed Salah's early Sergio Ramos-inflicted injury, Liverpool had a paucity of options from the bench.
And while Oxlade-Chamberlain has yet to appear in Europe this season, the former Arsenal player could yet play a role against Tottenham.
It would be a fairytale ending for the 25-year-old to even play a role in Liverpool lifting their sixth European Cup. But imagine if he scored the winner – not many from a Red perspective would like to see anything more than that.