Brighton pair Mathew Ryan and Pascal Gross have talked the talk ahead of their final day game against Man City, but now they need to walk the walk.
A dramatic final day of the Premier League season awaits, with the Reds and City both vying for title glory.
Jurgen Klopp's side know that they must beat Wolves at Anfield, at the same time hoping Brighton do them the most generous of favours.
The odds are stacked against Liverpool sealing a first league crown since 1990, but this week's Champions League action is proof that anything is possible.
If anyone was thinking Brighton will simply turn up and be 'on the beach' on Sunday, Brighton's players aren't speaking like that anyway.
Speaking to the Mirror, goalkeeper Ryan says he will be looking to please his numerous Liverpool-supporting family members and friends, ruining City's "party" in the process: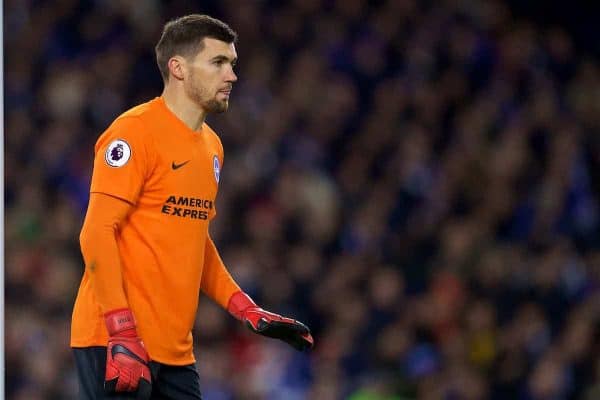 "The most surreal thing is having friends and family who are Liverpool supporters and having the opportunity to have such a big influence on history.

"I can't help but think back to Man City a few years ago when they played QPR [who finished fourth-bottom in that 2011-12 season, the place Brighton now occupy] and they almost caused the biggest upset.

"I keep imagining and hoping in that situation, if it comes up again, to make that big last-ditch save to affect the result. If you can do that, in similar circumstances, that would be a memory I would cherish for the rest of my life.

"A couple of mates I grew up with have been messaging me. The more I think about it, the more I'm remembering the messages I've got! That's probably the most surreal thing about it.

"Now I'm playing at this level it feels natural, the more experience you get. But the fact there is so much at stake and a title on the line, it just feels so big. I remember the hype around that City and QPR game those years ago and how the whole world was invested in it.

"It's nice to be part of that. If we can disturb the party, it would be nice."
Meanwhile, Gross has told Kicker that he is equally intent on beating the champions, with any true professional of that mindset: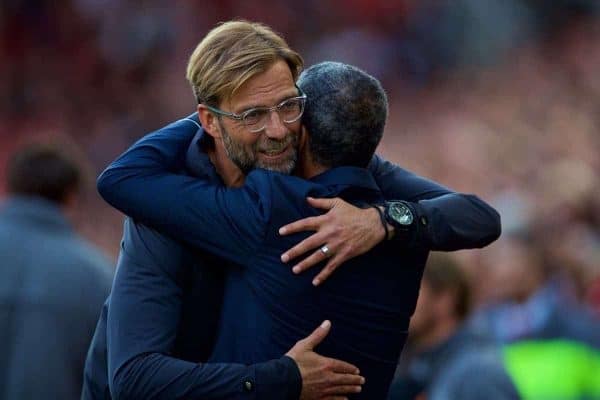 "I am a professional and I want to win every game. Klopp deserves the title because Liverpool have played on the highest level."

"We will try everything to take a point against Man City."
It promises to be a tense afternoon at both Anfield and the Amex Stadium, on what could yet be one of the most famous days in Reds history.
If City do prevail at Brighton, they deserve immense credit for finishing the season in such relentless form, securing what would be an astonishing 198 points over two seasons.