Liverpool and Tottenham are on the verge of meeting in the Champions League final—we spoke to two Spurs fans to get their thoughts ahead of the game.
One of the biggest nights in either club's history of almost upon us, as the Premier League pair meet in Madrid.
The Reds have enjoyed a memorable journey to the final, encapsulated by the unforgettable turnaround against Barcelona in the semi-finals.
Spurs have experienced their own drama, too, knocking out Ajax in stunning fashion in the last four, after seeming closer to elimination from the group stage at one point.
Ahead of the final on Saturday, we spoke to Spurs regular George Lacey (@GeorgeLacey_) and talkSPORT presenter Russ Williams (@Russw777) to get their thoughts on a huge night in Madrid.
It's Champions League final time! How are Tottenham shaping up ahead of the game, in terms of form and fitness?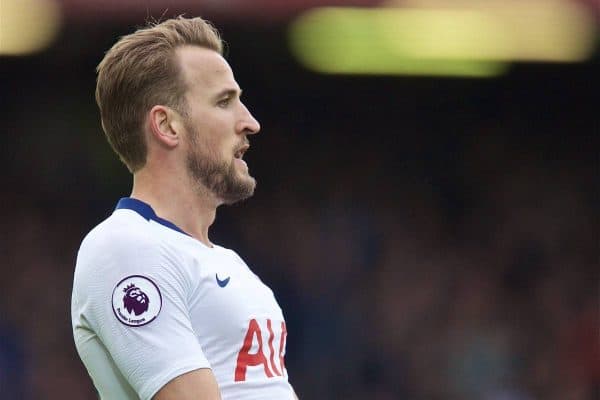 GL: Every time I read that we're in the final, my heart sinks again. It's unimaginable but we just have to believe and give it everything.
The fitness of the two Harrys has been a real sweat, but it looks as though both Winks and Kane will at least feature on Saturday and that is a massive boost.
For Kane at least, I think he'd have played with both legs tied together given the determination he's shown to make himself available.
He will do everything possible for the cause.
Aside from those two, it looks like we will be at full strength and the dilemma for Mauricio Pochettino is if he sticks or twists with his semi-final heroes and in particular, Lucas Moura.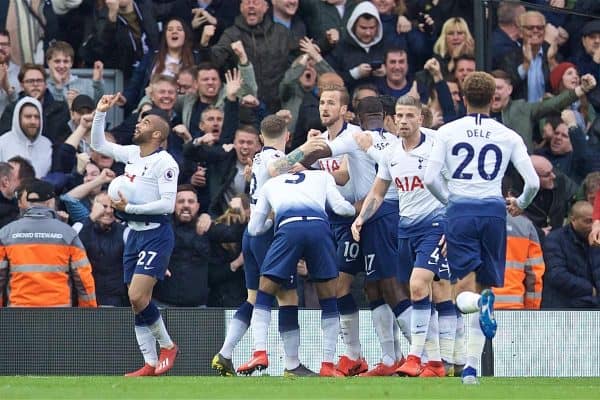 His super hat-trick got us to the final but someone would have to miss out for Kane if he was to start in Madrid.
RW: They probably needed the rest more than Liverpool, as they looked very tired in the final couple of months of the Premier League season.
Fitness will not be a problem, though.
Pochettino is a stickler for hard training, but he will know that form is a worry and will be trying to instil absolute belief into his players.
Is this the biggest game in the club's history? Any that rival it?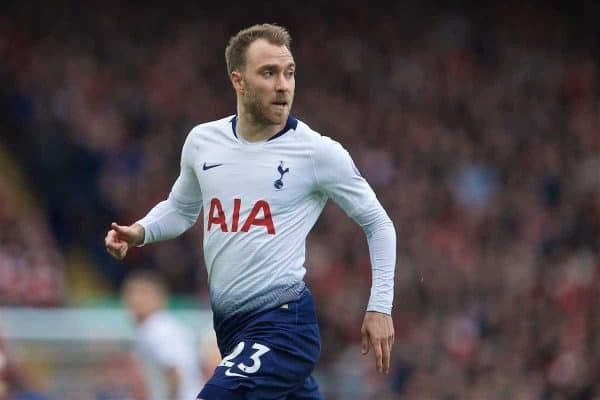 GL: I don't think there's a debate over the magnitude of this one.
It really is Tottenham's biggest-ever fixture, and even Bill Nicholson's legendary double-winning side of 1961 would have to make way if the current crop do the unthinkable against Liverpool.
The glittering early 1960s, an era when Spurs became the first British side to win a European trophy, is still fondly spoken about, but nothing would match a Champions League triumph in my eyes.
What an opportunity to realise that dream.
RW: Yes, without question, certainly in the club's recent history at the very least.
This is the biggest game and challenge that they have been involved in.
What has been the highlight of Spurs' Champions League run this season?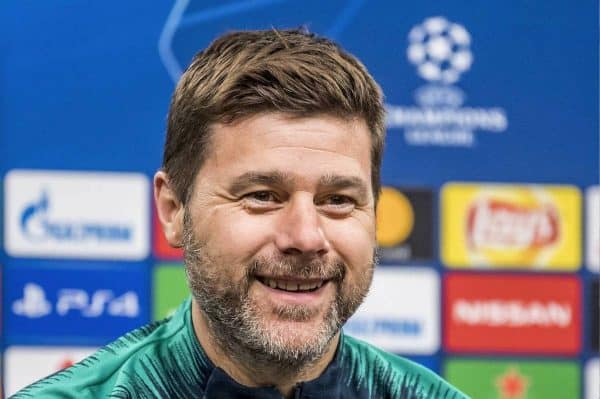 GL: Spurs were totally written off during the group stages and rightly so.
With one point from a possible nine, it looked like mission impossible but after scraping through we rolled the sleeves up and gave Borussia Dortmund a reality check at Wembley.
Since then, after stuttering into the last 16, two men have really come to fore.
Son Heung-min's deadly finishing against Man City in a thriller at the Etihad took some beating but step forward Moura.
Just three weeks later, after losing the first leg 1-0 to Ajax in London, Spurs needed a hero in Amsterdam.
With the game all but decided and Tottenham's time running out, the little Brazilian took the game by the scruff of the neck, scoring two great goals before an epic last-gasp winner propelled his name to legendary status.
A hat-trick in a Champions League semi-final sent us to Madrid in unthinkable fashion. That, for me, was the highlight…so far.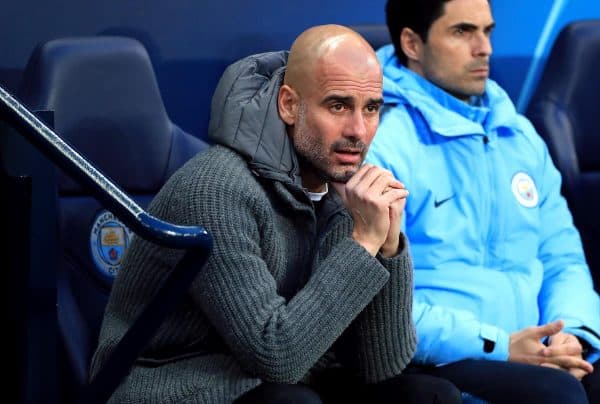 RW: Seeing off City—a club that is set up to win a Champions League.
Liverpool did it last season, too, so City have a bit of work to do in that respect!
The 0-0 at the Nou Camp and the magical 35 minutes in Amsterdam also stand out as memorable moments during the season.
Have any players been particularly good during the European campaign?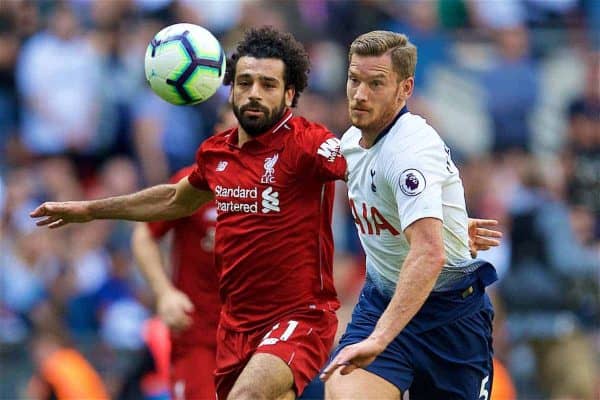 GL: The aforementioned duo of Son and Moura have been outstanding in the previous two rounds but honourable mentions must go to Hugo Lloris and Jan Vertonghen.
They were both superb in the wins against Dortmund, in both the home and away legs.
Lloris had come under scrutiny this season but reminded us all why he's still up there with the best.
RW: Vertonghen has been superb at centre-back, even though he has even played with distinction at left-back on occasions.
Moura also stands out for obvious reasons, while Christian Eriksen deserves a mention for keeping the team ticking over in difficult games.
And what about Liverpool – are they worthy finalists? What has impressed you most?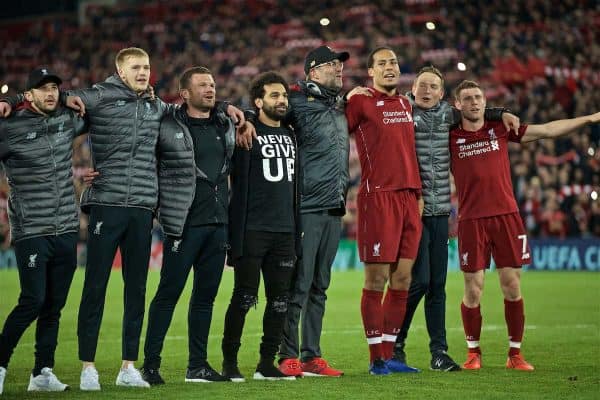 GL: Liverpool amassed 97 points and didn't win the Premier League.
That's ridiculous, but also shows what a side they have developed into under Jurgen Klopp.
The signing of Virgil Van Dijk now looks like the best piece of transfer business we'll see in a while and the front three of Mohamed Salah, Sadio Mane and Roberto Firmino are often brilliant.
They will take some stopping in Madrid—I worry about their blistering pace.
They are most certainly deserving of a place in the final and the 4-0 second-leg win against Barcelona was sensational.
It really does have the ingredients to be a special game of football given the recent heroics of both sides in Europe.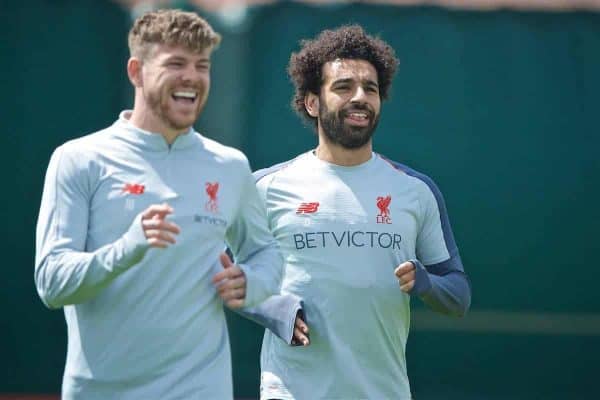 RW: Oh yes, very much so. To do it two years in succession is an amazing effort.
I have been really taken by how they have brought their Premier League style of play into European football. Teams simply can't cope with it, as Barcelona found out.
Liverpool have been magnificent in this tournament once again.
What do you make of the 'bottler' talk that follows Klopp and Pochettino around? Will the loser have failed?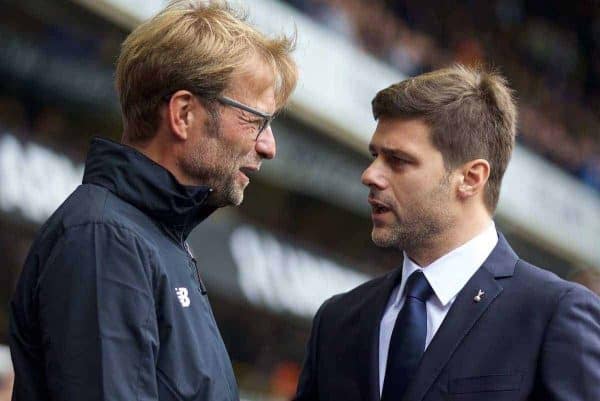 GL: It's really laughable, isn't it?
Both managers have taken their respective clubs up a fair few levels, and while Klopp has brought such dynamism and attacking flair to Liverpool, Pochettino has progressed on a shoestring budget, achieving yet another top-four finish.
Both managers find themselves fighting for Champions League glory and both have been a credit to the Premier League since their arrivals.
What an advert it will be for them both and, despite the result, it will be a celebration of how far both teams have come under the tutelage of their managers.
In any other given season, Liverpool would be crowned Premier League champions and could still win the Champions League too.
That's phenomenal, and Klopp will remain a hero in Liverpool fans' hearts long after the final, I'd suspect.
Who do you fear most going into the game for the Reds?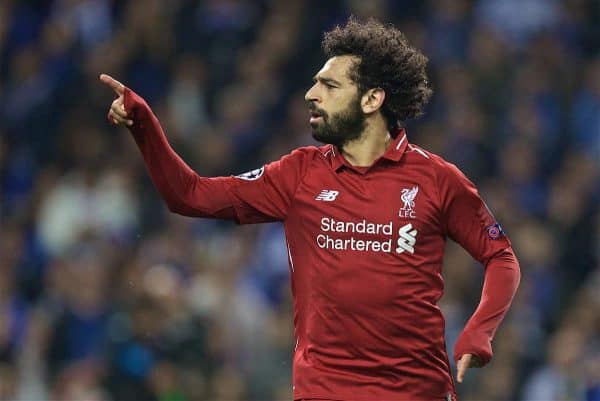 GL: It has to be Salah.
Most thought last season was a fluke and after a slow start to this campaign it looked like it may have been, but he shut up the critics.
He has been a revelation after falling short during his time at Chelsea—54 league goals in 74 games for a wide man is a fantastic return and his pace and directness will surely be key to Liverpool's hopes in Madrid.
RW: The front three all carry a threat, obviously, especially Mane. He has a bit of magic in his boots and can score from anywhere.
Trent Alexander-Arnold and Andy Robertson will take some tethering too—both have been outstanding this season.
And where do you see the key battles taking place?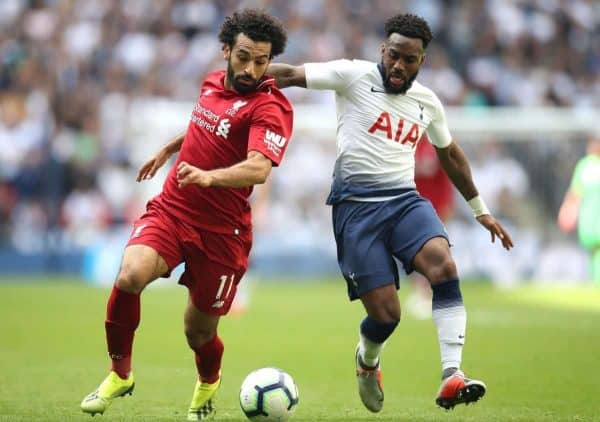 GL: I get the feeling Danny Rose vs. Salah could be a super battle.
The aggressive and dynamic nature of the way Rose asserts himself could be the catalyst to thwarting the Egyptian superstar.
If Kane gets the nod, an obvious clash of the titans will involve him and Van Dijk, both of whom have both proven to be the best around in their positions.
RW: Midfield is where this will be won or lost, in my opinion.
Whoever can defend well and then get the ball to their front players quickest will almost certainly win it.
I expect both to set up in a 4-3-3 formation.
Finally, who will be crowned champions of Europe come Saturday night?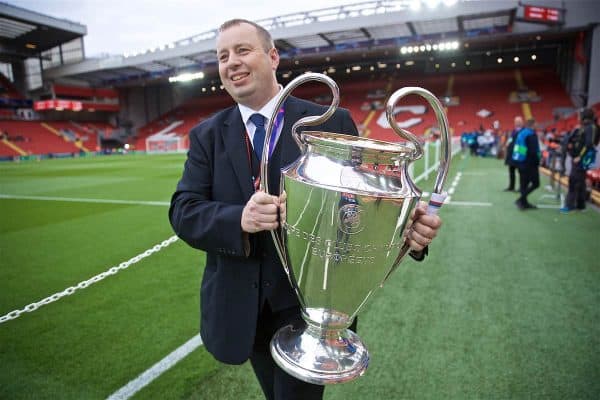 GL: The dreaded question.
I've tried to remain positive since the Ajax game, and after that, how can I bet against this Tottenham side?
I'm going to put my neck on the line and say Spurs to nick it 2-1.
RW: The bookies say Liverpool but it's a game that features two teams who just don't give up.
Both teams to score and Spurs to win it late on again.