Liverpool will allow players time off after the final league game of the season, before a training camp trip to Spain before the Champions League final.
The Reds face Wolves at Anfield on Sunday to close out the Premier League campaign, with the title still on the line.
Jurgen Klopp's team must win their own match yet again, then it's down to hoping Man City slip against Brighton at the final time of asking—an admittedly unlikely scenario given the relentlessness of both teams over the past few months.
But while City's players will then end their campaign with the FA Cup final a week later, Liverpool's season is extended to June 1, when they will play the Champions League final against Tottenham.
And the Times report that plans are already afoot to prepare the squad for the season finale in Madrid.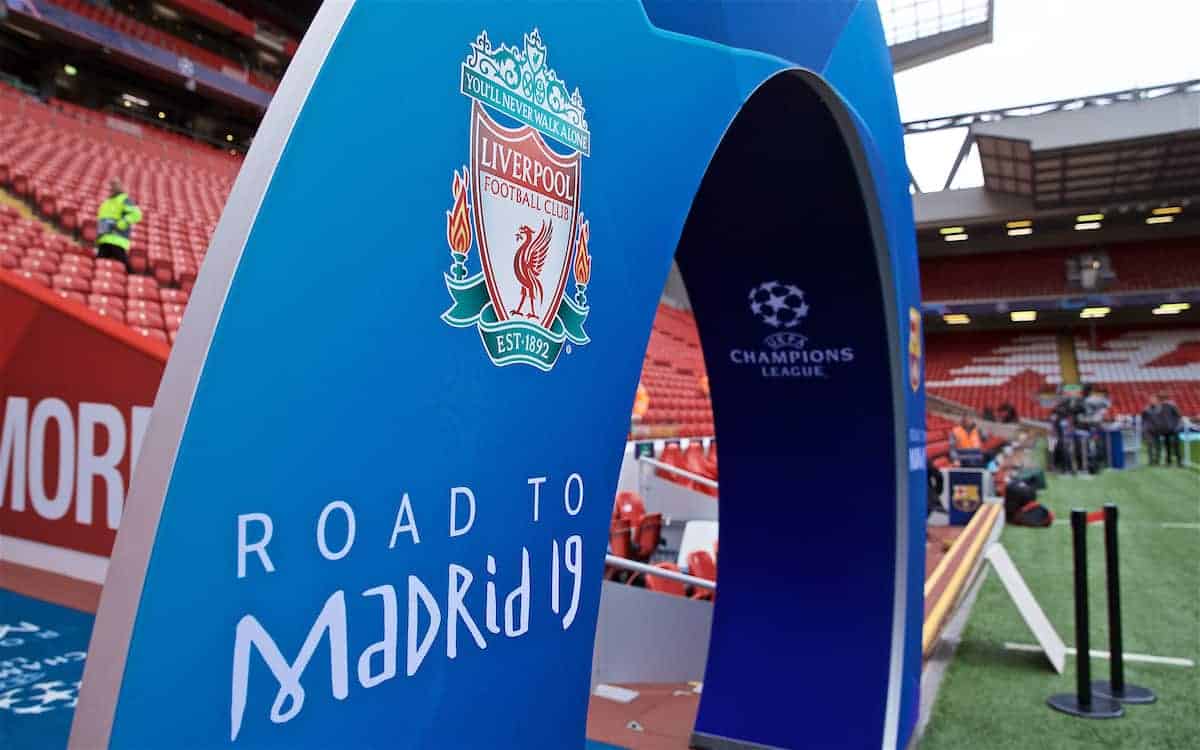 After the Wolves game, players will be allowed a five-day break, where they can fly abroad if they wish—though no long-haul flights likely means no trips home for the South American or African contingent in the squad.
Following a return on the week starting 20 May, the Reds will head to Spain for a week-long training camp, either in Marbella or Majorca.
Aside from the fitness and squad bonding work, it will take players out of the spotlight for a time in the build-up, as well as get them accustomed to the type of weather they'll be facing for the final itself.
Liverpool will fly to Madrid on 30 May, giving two days to train and prepare in a local setting.
The report also suggests that Spurs have no plans to go abroad for a training camp, but will prepare in London as usual.
The Reds have already been away a couple of times during the current season for mini warm-weather training breaks, heading first to Dubai in January and later to Marbella.