Liverpool missed all three clear-cut chances for the fourth game this season at Barcelona, and these big missed moments prove how narrow the margins can be.
It's too early to be writing a post mortem on Liverpool's 2018/19 campaign. Siempre es posible, after all.
But having lost 3-0 at Camp Nou on Wednesday night, a game which featured the only eight minutes this season where the Reds have been behind by three goals, it's hard not to think they will end the season empty-handed.
Bookmakers' odds imply they currently have around an 83 percent chance of winning nothing this term. Which is insane, really, and illustrates how cruel sport can be.
Liverpool could lose their final two league games 3-0 too, but they'd still finish the season with their highest points-per-game average in their top-flight history.
When you've won 18 league titles, that's no smalltime achievement.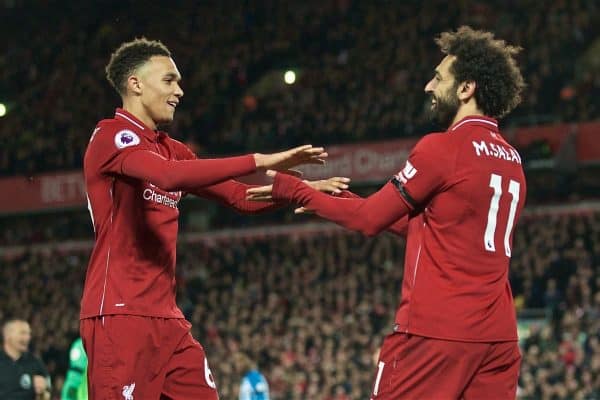 It's not easy to post so many points and get this far in Europe's premier club competition either.
Prior to this season, England had provided 22 Champions League semi-finalists, who had collectively averaged 77 points in the seasons in which they reached Europe's last four.
The best points tally Tottenham can muster this season is 76.
Indeed, aside from the phenomenally wealthy Man United and Chelsea, no English side has previously accrued more than 76 points while getting one step from the Champions League final.
The one year Man City got this far, in 2015/16, they got just 66 points in the league, which seems scarcely believable however far they happened to get in Europe that year.
So for Liverpool to do what they've done this season is a remarkable achievement, trophy or not.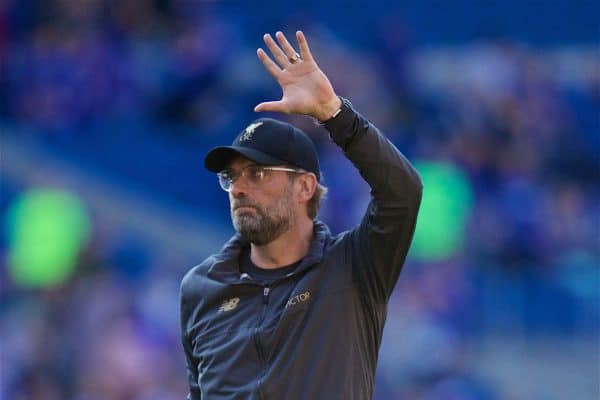 Naysayers and doubters will point to Jurgen Klopp's lack of silverware, but who would trade this side for the 2011/12 team which got roughly half as many league points on their way to picking up the League Cup? Exactly.
One of the many reasons football is so popular is that it is defined by moments.
"Twenty-two men chase a ball for 90 minutes and at the end, the Germans always win," as Gary Lineker famously once said. But it's not just a game which is defined by key moments, whole seasons can be.
Prior to Liverpool's trip to Barcelona, I took a look through the Spanish champions' stats from this season for The Tomkins Times. The final two paragraphs proved all too relevant on Wednesday night:
"But if the likes of Huesca, Girona, Real Betis and Levante can have a couple of clear-cut opportunities at Camp Nou, then there has to be a reasonable chance Liverpool can.

"Having missed the most big chances of any team in this season's Champions League, whether they can now stick them away or not may well determine whether or not the Reds return to sunny Spain in June."
So what happened? Liverpool had three clear-cut (AKA 'big') chances and missed them all.
Sadio Mane sent one over the bar in the first half, James Milner hit one straight at Marc-Andre ter Stegen in the Barca goal after the break, and Mohamed Salah hit the post with seven minutes to play:

Converting any one of those—particularly the first two, as Liverpool were only one goal down at the time—would've given them a much better chance of qualifying than they have now. It was not to be.
As noted above, the Reds have spurned more big chances than any other team in Europe's top competition in 2018/19. But they've also created the most too, so there are worse problems to have.
It just makes the misses feel season-defining when they occur in matches of this magnitude.
And overall, they've been converting their best opportunities at a good rate this year. This might surprise you, but the Reds have converted a higher proportion of their clear-cut chances than every team in the Premier League bar Brighton this season.
Liverpool's scoring rate of 49.5 percent is better than they've managed in six of the last seven seasons too.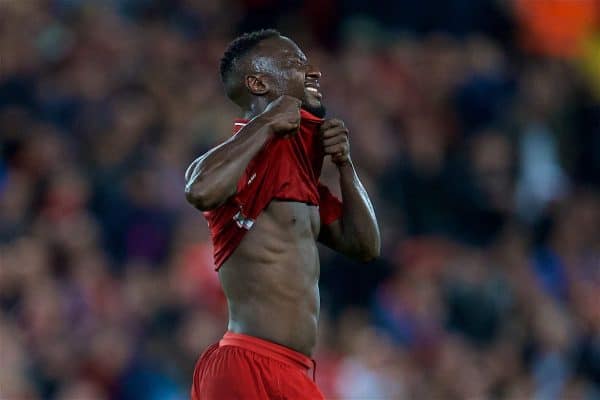 However, the issue has been missing great chances in games they've failed to win. That has only been 15 matches in all competitions, in fairness. But in four of those 15 games, Liverpool had three clear-cut chances and missed them all.
The matches in question were Chelsea at home in the League Cup, Chelsea away three days later, Bayern Munich at home, and now Barcelona away.
The Reds also missed both of their golden opportunities in the draw at Arsenal, and there were also some costly misses at Red Star, City and Everton.
All three games were 0-0 at the time, and they proved to be Liverpool's only clear-cut chances in the first and last of those matches.
And of course there have been several games that have been won comfortably where they've scored loads of high-quality chances.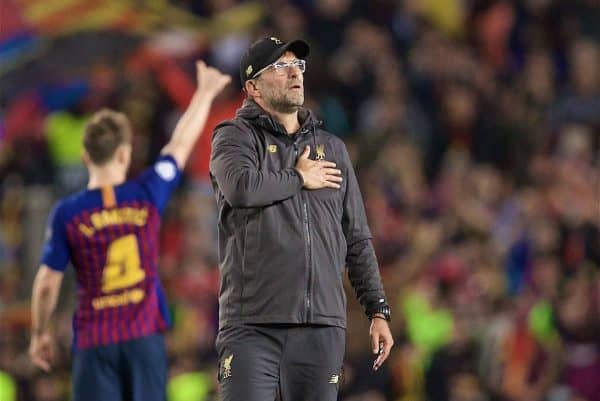 Wins over West Ham, Red Star, Cardiff, Newcastle, Arsenal, Watford and Porto all saw at least four goals scored and at least three clear-cut chances converted. Misses in those matches would not have been so costly.
All teams can play the coulda, woulda, shoulda game.
Had Riyad Mahrez scored a late penalty at Anfield, or Napoli taken either of their big chances in the final Champions League group match, Liverpool's dreams of winning both trophies might've evaporated fair earlier in the campaign.
But for three glorious chances to go begging in a semi-final at Europe's top table feels impossibly cruel.
Sport isn't fair though. We wouldn't watch it if it was.