UEFA has advised FIFA and football's rule-makers to consider the introduction of temporary concussion substitutes, a year on from Loris Karius' blow in Kyiv.
Karius suffered a concussion after a seemingly deliberate collision with Real Madrid defender Sergio Ramos in last season's Champions League final.
The goalkeeper subsequently rolled the ball into Karim Benzema's path for the opener, and while he could do little to stop Gareth Bale's overhead kick, he allowed the Welshman's long-range strike to slip through his grasp for 3-1.
Now on loan at Besiktas, it can certainly be argued that Karius is still recovering from the mental impact of his nightmare at the NSC Olimpiyskiy, but thankfully the physical effects have subsided.
That wasn't the case during the final, however, and in the wake of that incident and Jan Vertonghen's shocking clash of heads in this year's semi-finals, new measures are being presented.
And UEFA have confirmed they told FIFA and the International Football Association Board that changes should be considered "in terms of substitutions."
"The health of players is of utmost importance," UEFA president Aleksander Ceferin explained.
"And I strongly believe that the current regulations on concussion need updating to protect both the players and the doctors, and to ensure appropriate diagnosis can be made without disadvantaging the teams affected."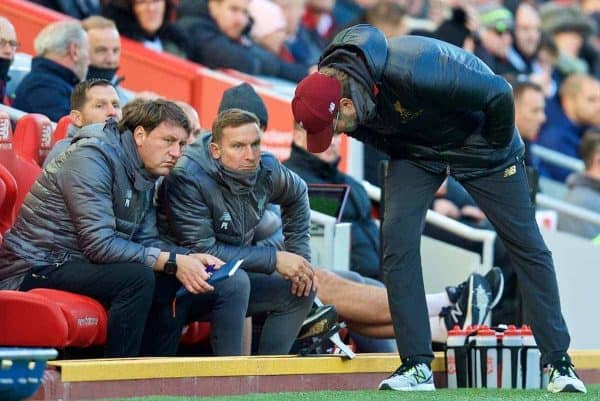 The suggestion is that a player could be temporarily replaced to allow club doctors to accurately assess signs of concussion.
This would at least partially negate fears of any detrimental effect to the team's performance if a player is forced off the pitch for tests with no alternative coming on.
As Ceferin attests, a player's health should be the primary concern, and this would be a welcome change to the current rules.
Speaking to SPOX ahead of Saturday's final against Tottenham, Liverpool assistant manager Peter Krawietz said that "if we had known at the time of the accident how [Karius] was affected, we would certainly have replaced him."
Simon Mignolet was ready on the substitutes' bench in Kyiv, but the decision was made that Karius would play on—and 26 of 30 follow-up tests in Boston confirmed he was concussed.

Karius was, as with every Liverpool loanee, offered a ticket to this year's final in Madrid, but according to the Mail turned it down.
This was "for fear he could become a distraction," with the club "supportive of the decision" as he opts to head on holiday instead, following the conclusion of the Turkish Superlig campaign.
The 25-year-old is expected to stay with Besiktas for the second year of a two-year loan next season, after initial reports he could leave early.