Madrid produced memories to last a lifetime as Liverpool lifted their sixth European Cup after beating Tottenham 2-0 at the Wanda Metrapolitano.
I'll be honest. There have been times this season which have made me ponder the question: 'what is the point in all of this?'.
Seriously, why invest so much time and emotional energy in something you cannot control, and that takes such a toll on your general outlook on life?
It felt beyond cruel that this absolutely brilliant manager and set of players could produce such an astonishingly good season and come out the other side with absolutely nothing to show for it.
To finish on 97 points, winning the last nine games in a row, with one defeat all season in the league, two of the Golden Boot winners, the best defence. All of it for what?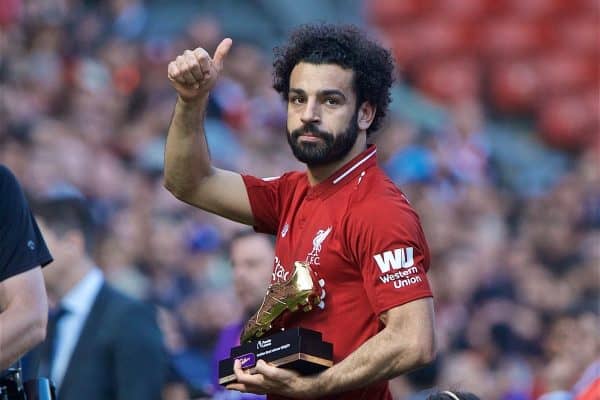 There was that one glorious minute on the final day when City momentarily went 1-0 down against Brighton after Sadio Mane had given Liverpool the lead against Wolves when you got to envisage what it might feel like if Liverpool actually won the Premier League.
That minuscule sliver of hope was then dashed emphatically as City romped their way home to the title, leaving the entire campaign on a precipice—all down to one night in Madrid.
One game for these players and this manager to write themselves into the history books after falling agonisingly short of the league title by one point, with the third-highest tally in Premier League history.
I spoke to a close friend of mine and lifelong Spurs supporter Declan Houten, who drove all the way from London to the Wanda Metropolitano, to recount our own experiences from Madrid.
Pre-match: A mixture of excitement and crippling anxiety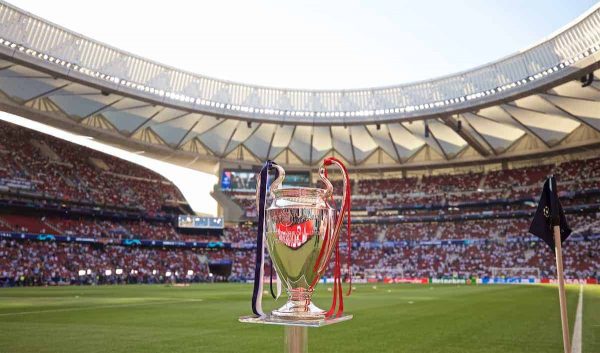 JOEL: I didn't want Spurs. I didn't want the stress of having to face a Mauricio Pochettino team who never make it easy, who came very, very close to ending Liverpool's title hopes at Anfield only a few weeks earlier, were it not for Moussa Sissoko's incapable left foot.
After the sheer and utter delirium of the Barcelona comeback, I watched that second half at the Amsterdam ArenA willing Ajax to finish the job.
Not that I underestimated a side that had knocked out Real Madrid and Juventus en route to the semi-finals, but I felt far more confident of Liverpool doing the job against them than against Spurs.
Ajax are a brilliant young side but, as Spurs showed, with inexperience comes naivety, and with their far-from-solid defence I felt as though Liverpool would simply just have too much in the final.
As for Spurs, though, that's a whole different story. They're gnarly, determined, stubborn opposition who know Liverpool well. And so it proved.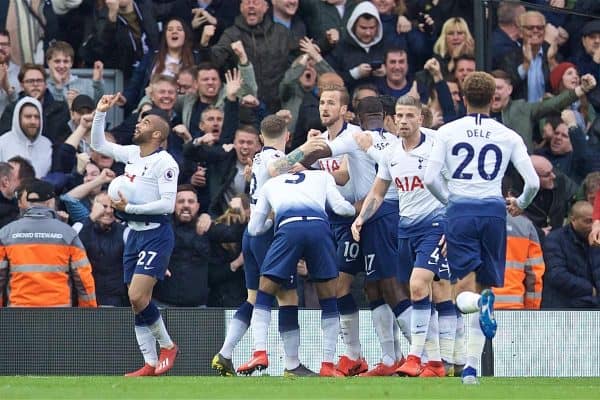 As soon as Lucas Moura bagged that stoppage-time winner in Amsterdam I was anxious of what was to come.
Not because I doubted Liverpool's ability to beat Spurs—they finished 26 points ahead of them in the league for a reason—but because of the fear of losing.
Liverpool simply had to get themselves over the line this time.
The fear of losing a fourth final under Klopp—a second Champions League final defeat in two years—was almost too painful a prospect to contemplate.
The impact it would have had on this group of players and this manager would have been so damaging, so severe—a psychological blow so devastating it would have been difficult to recover from heading into next season.
And so I headed to Madrid, via Porto, with a mixture of excitement and an underlying nervousness as this whole experience would ultimately be defined by the outcome on Saturday night.
Pre-match: The Spurs perspective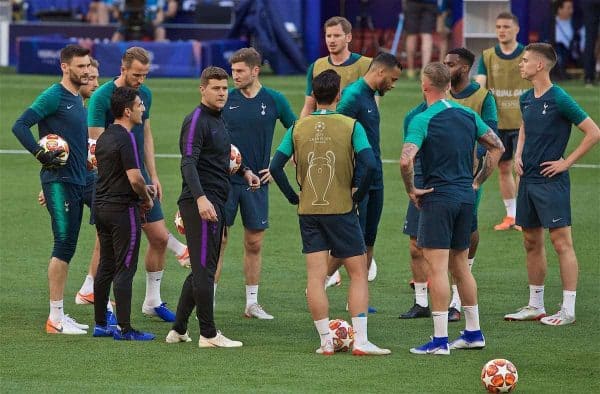 DECLAN: Me and my friends actually drove to Madrid and back, which I think made a real difference to flying out there in terms of the buildup.
In a 20-hour drive the magnitude of the occasion can gradually unfold before you, and as soon as you see other fans in Kent services before crossing the channel you begin to imagine just how packed Madrid will be.
During the drive itself, it felt like some incredible badge of honour which was quite a nice distraction.
We largely avoided discussing the game, which reflected that fact that although we were excited for it, history tells you the favourites generally succeed at this stage.
I personally saw Liverpool winning 3-1 in quite a poor contest (which was fairly close in the end), but mentioning that during the drive probably would've killed the buzz in the middle of the Spanish desert with 500km to go between us and Madrid!
The Madrid Experience

JOEL: We were ticketless, like many thousands of other travelling Reds, so being in the city to soak up the atmosphere and drink in (quite literally) the fact that Liverpool were in yet another European Cup final was what this trip was all about.
Madrid itself was fantastic.
While Liverpool fans unsurprisingly massively outnumbered Spurs fans, there was no trouble between the two sets of supporters and the general atmosphere was one of mutual appreciation and respect, both enjoying themselves to the maximum.
To see bars all round the city draped in red, and having that instant bond with fellow supporters in the streets coming from all across the world to be a part of this carnival-like occasion, was a special thing to be a part of and a visceral reminder of just how massive Liverpool's global appeal is.
You could barely walk around a corner without hearing Si Senor being belted out by a set of Liverpool fans!
On the Saturday morning, we headed from our hotel in Getafe on the outskirts of the city (such was the shortage of places to stay) to get down to the fan park before midday, and I can honestly say I have never witnessed anything quite like it.
You'll have seen all the videos and pictures on social media, but to be there in and among it all, with tens of thousands of supporters singing, chanting and celebrating this magnificent football team was a joy to behold.
Huge credit must to go the club for organising the event and giving a platform to the likes of The Anfield Wrap (with a cameo from John Barnes!) and BOSS Night to perform on stage, transporting Liverpool's unique, thriving fan culture to the heart of Madrid for everyone to be a part of.
I'll never forget being a part of that, but as the beaming sun started to descend it was time to pour back into the centre to find somewhere to watch the action unfold, thanks to UEFA's absurd decision to not show the matches on any big screens around the city, which would have been much safer and more convenient for everyone involved.
After an hour or so of trawling through the streets in panic, past lines of fans queuing up outside fully-packed bars, we finally found somewhere to settle down and watch the match near the Plaza Mayor.
The Madrid experience: The Spurs perspective

DECLAN: My friend and I agreed that very few cities can beat Madrid in terms of what you can expect from a Champions League final destination.
A culturally rich, almost permanently sunny city filled with various squares and parks to drink and socialise in.
Madrid really felt like a reward for years of having to sweat through Europa League ties against the likes of Dnipro and Qarabag.
In terms of Spurs and Liverpool fans, on Friday I was initially a little worried about being outnumbered, but in general the relationship between the two sets of fans was convivial enough and it wasn't uncommon to see different supporters socialising without any issues.
To be honest, among Spurs fans there was a bit of the 'happy to be there' element which tends to be a feature of the unsuccessful underdog.
The support, especially in the fan parks, was on a different level to anything I'd ever seen, but equally it felt like we were successfully re-living a surprisingly fun season rather than preparing ourselves for the next step.
The match itself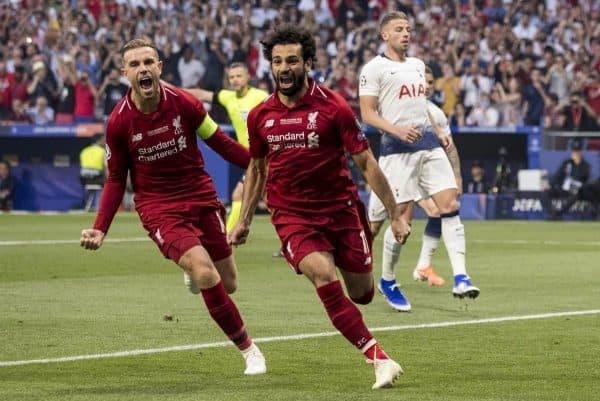 JOEL: The match itself was a strange experience, with the total shock and pandemonium at Liverpool winning a penalty after less than 30 seconds, and then the hushed silence as we all could barely watch as Mohamed Salah lined up to take it.
What if he missed? How soul-destroying would it be if, after what happened in Kyiv, Salah missed his chance for redemption here?
These were the thoughts spinning through my head before he slammed it straight down the middle to an immense rush of relief, which quickly descended into an atmosphere of tension and crippling nerves as it dawned on us that Liverpool now actually had something to lose.
The next 85 minutes or so felt like an eternity. I got through it by counting down in five-minute chunks, each block of five a new checkpoint en route to the finishing line.
The game was awful. Liverpool couldn't keep the ball. Spurs had plenty of it, but were wasteful when they got into advanced areas. Alisson was everywhere he needed to be.
When Heung-min Son looks to be racing through on goal, we're all fearing the worst. And then Virgil van Dijk shows why he's the best defender on the planet and we get to breath another sigh of relief.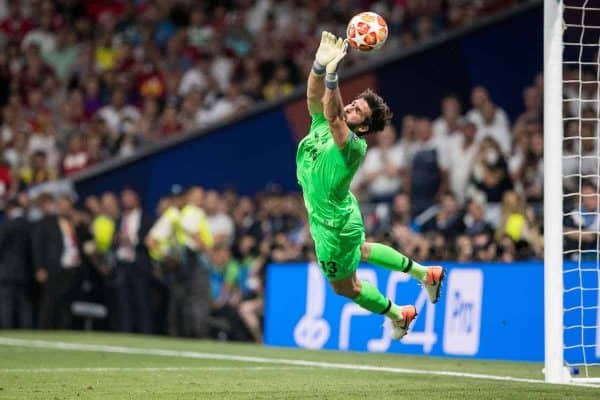 When Christian Eriksen lines up the free-kick right on the edge of the box, all I can think about it the sickening looming prospect of extra-time and penalties. I've seen him curl these in from here too many times before.
Alisson is there, again.
And then Divock Origi happens. With one lethal stroke of that beautiful Belgian left boot, it was over. Done. Finished. The only place he could possibly have put the ball past the outstretched arm of Hugo Lloris.
The let-off was something else. Screaming, punching the air, strangers hugging, tears all over the place.
It was like some kind of spiritual, religious experience. All that pent-up fear, anxiety, burning desperation to see Klopp and these players finally get what they deserved, all compressed into one moment of unbridled elation.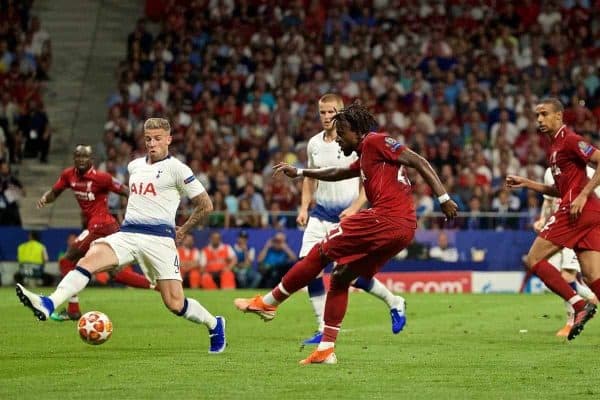 Stoppage time was all a blur. We poured out on to the streets to scenes I've never seen before.
Around every corner you could hear Allez, Allez, Allez booming out. You wait so long for that moment that when it comes, you hardly even know what to do with yourself.
Squeezing back into the bar to catch Jordan Henderson lift No. 6—a player whose own triumph in the face of adversity made it even more special—hit home that it was actually real, that Liverpool had actually done it.
Even if it's still yet to fully sink in now.
The match itself: The Spurs perspective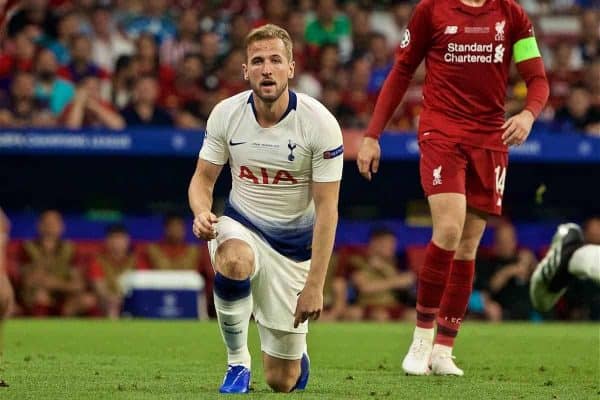 DECLAN: The game really does feel like the one unenjoyable element of an otherwise fantastic European away trip.
The ridiculously complicated means of accessing the Wanda Metropolitano certainly didn't help.
By the time we got in there I could barely stand up I was so tense.
I wish I could've told myself to stop worrying because Spurs were going to make it easier for us by going behind within 30 seconds anyway!
The performances, as might have been expected from the heightened tension of an all-English final, were largely tentative and flat from both teams, although both Van Dijk and Andy Robertson stood out.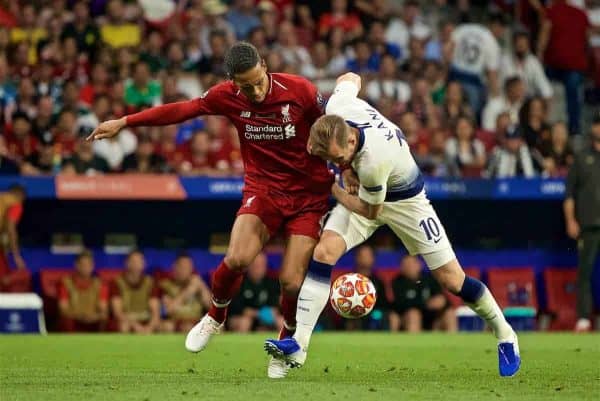 Liverpool's superior defence felt like the difference, with Son unable to find his usual space and Van Dijk make sure that Dele Alli did not have that extra split-second to operate as he did against Ajax.
The most disappointing element was that Liverpool's front three were far from sharp, with Salah, despite his goal, taking multiple poor touches in open play.
That afforded us the rare opportunity to play with more freedom against a dangerous side, which we were unable to use, with Christian Eriksen's lack of initiative particularly disappointing on the day.
The Aftermath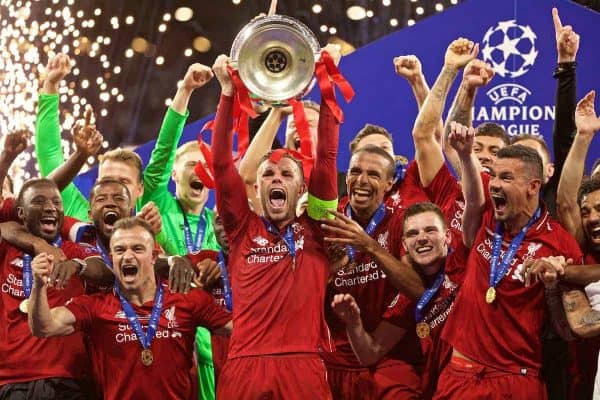 JOEL: I remember Istanbul, but I wasn't old enough to fully appreciate the magnitude of it at the time.
In my adult lifetime supporting Liverpool, nothing compares even remotely to this. These are the moments you live for.
Social media gets a lot of deserved criticism these days, but you really see the positive power of it with occasions like these.
Being able to watch and take in all the scenes of the players rejoicing with the fans on the pitch, and the ensuing footage from the afterparty, the parade the following day, of Reds in all different parts of the world reacting to this historic night, just added to it all.
We just had to go and visit the Wanda Metropolitano the following day just to see the site of Liverpool's iconic triumph and although no tours were running due to the clear-up procedure from the previous night, we were able enjoy a celebratory drink in the bar outside.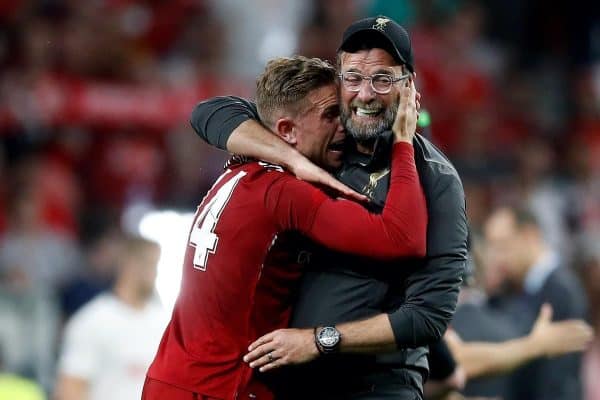 We had booked to come back on the Monday night via Porto again to avoid the ridiculous airline prices on the Sunday, so those two days after the final were either going to be a miserable prolonging of the agony, or 48 hours of basking in the glory of Liverpool winning their sixth European Cup.
Plenty of devastated Spurs fans came up to us and congratulated us, while all the Liverpool fans I saw were equally gracious in victory.
We know the feeling from last year, and it was really pleasing to see both sets of supporters treating each other with such dignity and respect.
It was the perfect culmination to what has been an incredible season, and for Klopp to finally get that monkey off his back and win the greatest prize in club football is such a satisfying feeling after all he has given in his phenomenal tenure so far.
Despite not being one of the fortunate few to be in the stadium, to even be in the city over those few days, before, during and afterwards was a truly amazing thing to experience, and something I am very grateful for.
Those memories will last a lifetime.
The aftermath: The Spurs perspective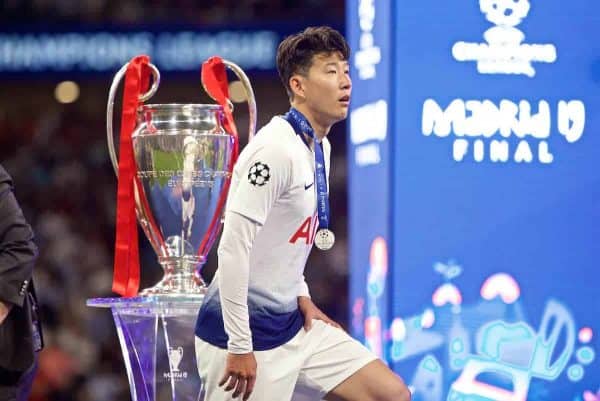 DECLAN: While Spurs cannot have too many complaints about being beaten by the favourites (the penalty call, though obviously correct according to the rules, was desperately unlucky), my feeling on this game will probably solidify when I get a greater sense of what it means to Pochettino.
Does he see this as the final chapter of a project that has reached its limits? Or is it an opportunity to invest in a squad who have shown their potential in elite-level European football?
That being said, I am desperate for Spurs to have another crack at the big time again after how pleasant this weekend was.
Hopefully we'll be having a similar discussion about Istanbul next year.