Football fans could finally have it a little easier to get hold of sought-after Champions League final tickets if UEFA press ahead with changes.
Year after year the same issues arise when it comes to club football's biggest event, with sponsorships, corporates and the extended 'UEFA family' claiming more tickets to the final than genuine fans.
It inevitably leads to sky-rocketing prices for tickets, supporters put out of pocket and the omnipresent threat of forgeries and fakes, even aside from the extortionate prices from touts.
Over the last couple of years Liverpool fans have been affected more than most, with costly trips to Kyiv and Madrid needed to follow the team to successive Champions League finals.
This year, the Reds and opponents Spurs were allocated just 16,000 tickets each for the Wanda Metropolitano Stadium, which holds a maximum capacity of 67,800.
Liverpool alone could have sold out the entire stadium twice over, leading to the usual complaints and criticisms of UEFA—who might finally be set to act.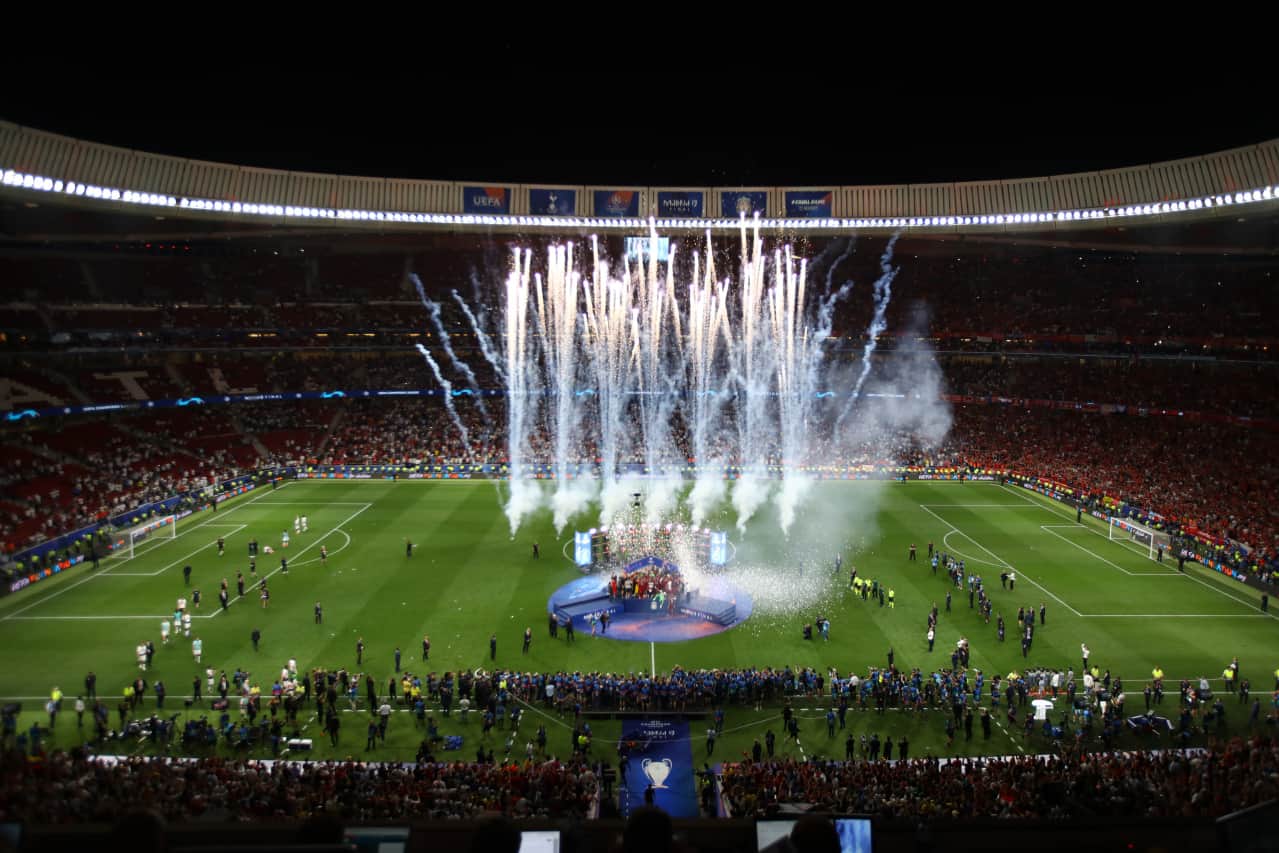 UEFA president Aleksander Ceferin, speaking at Oxford University, said one solution is to have the Champions League final taking place at only the biggest venues on a rotating list.
"My thinking now is we should play the finals in bigger stadiums — even if we go to the same four, five places.
"We had 62,000 tickets in Madrid and 980,000 requests. If we would play for example in Wembley we would have 30,000 more [tickets].
"Probably that as a top, top, top event should be played only at the top venues. But Europa League and everything else should be shared with the others who love football."
Seven stadia around Europe currently have a maximum capacity of 80,000 or more.
1. Camp Nou, Barcelona – 99,354
2. Wembley Stadium, London – 90,000
3. Signal Iduna Park, Dortmund – 81,359
4. Estadio Santiago Bernabeu, Madrid – 81,044
5. Luzhniki Stadium, Moscow – 81,006
6. San Siro, Milan – 80,018
7. Stade de France, Paris – 80,000
A further seven hold 70,000 or more, including Baku's Olympic Stadium—where the 18/19 Europa League final was held—and Kyiv's Olimpiyskiy Stadium, the scene of the Reds' 2018 Champions League final defeat.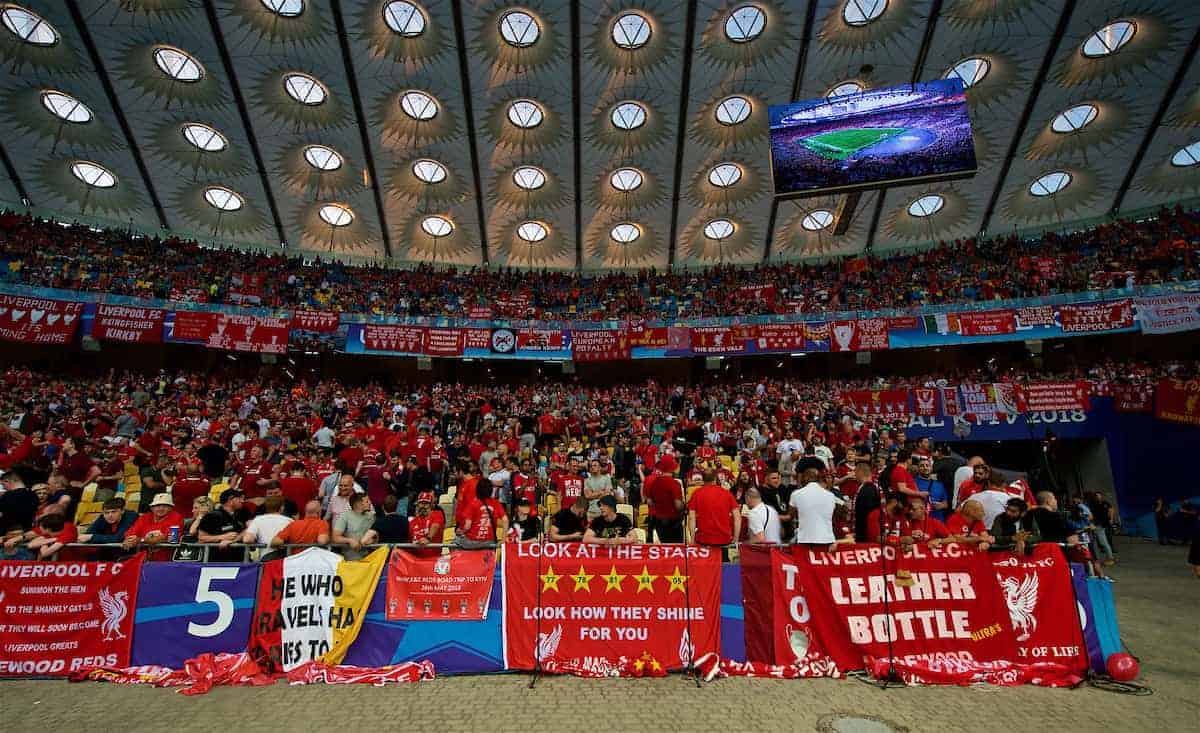 While such a move from UEFA would certainly rule out Anfield of hosting the final any time in the near future, it would at least mean that each competing team should get an extra batch of tickets for their fans.
At the rate of last year's final ticket split, having the final at Wembley would see each team receive around 23,000 apiece, a notable upgrade on the scarcity of tickets in Madrid.
Of course, there's still the question of whether UEFA should reserve 44,000 tickets for their own distribution methods out of a 90,000 stadium, but that's a different matter.
Fans of all clubs will take any positive step forward at this point to help ease the difficulty of watching their team in action, and this could be one such move—if UEFA actually make good on the proposal.