Liverpool are in the midst of a transfer window in which they are able to remain patient, and fans can take solace in a history of building as European champions.
The off-season in football is an oddity.
Here it is the groove slightly transformed
Just a bit of a break from the norm
Just a little somethin' to break the monotony
Of all those hardcore transfer rumours that has gotten to be
A little bit out of control it's cool to dance
But what about the groove that soothes that moves romance
Give me a soft subtle mix
And if ain't broke then don't try to fix it
What you really need to be doing is navigating your champions of Europe summer of 2019—or what summer there seems to be of it—at two miles an hour, so everybody sees you.
Witching Hours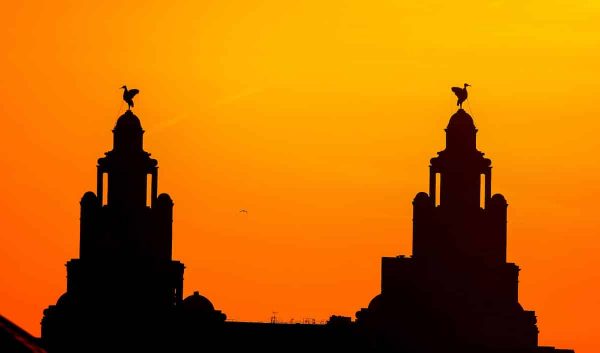 June and July are the footballing equivalent of the witching hours. While many of us are dozing, the 'ITK' creatures of the night come out to play.
Rumour merchants, counter-rumour merchants, fantasy football managers, social media scrutineers, flight radar operatives, conspiracy theorists.
They don't appear from the shadows so much, more that they are the only ones left at the end of the season, just as the dancefloor clears, wanting to prolong the football season; wanting to attach the back end of the previous season to the front of a new one that is merely a speck upon the horizon.
We all want news about our football teams of choice, but there is a greater desperation for it now compared to the pre-internet age.
Information is everything. Now and faster is the requirement.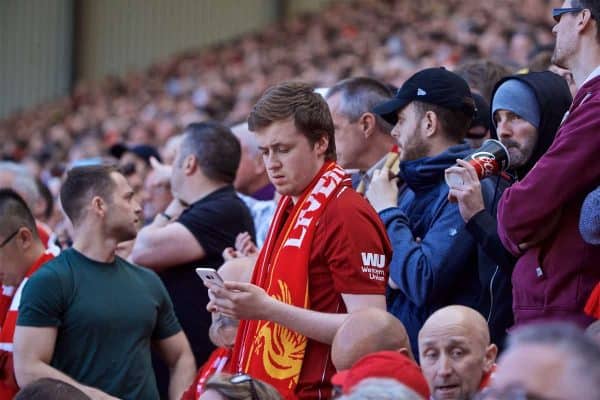 This is where impatience kicks in and the echo chamber of Twitter amplifies those who shout out the loudest. Frustration kicks in for those who are drawn in by it.
It's the last week in June and yet nobody has been 'announced'. The closest to being unveiled is 17-year-old Sepp van den Berg.
But that fella off Twitter, who asks for spare tickets three or four times a season, said weeks ago that the Kylian Mbappe deal was set to be sealed "within the next 48 hours."
"FSG Out!"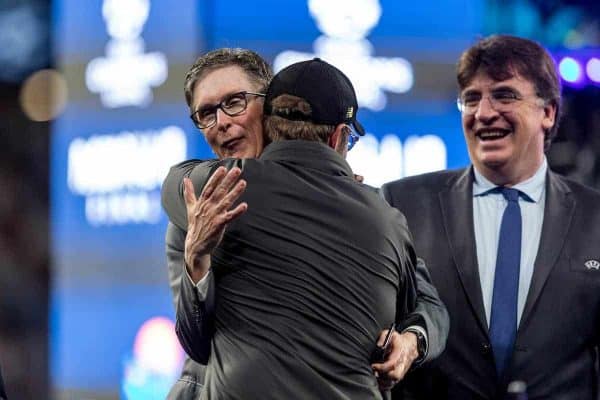 Liverpool aren't broken, they don't need fixing, but they must evolve. There indeed comes a point where you need to stop admiring the previous season and focus on the next.
Jurgen Klopp will have been at this point as soon as he stepped off that parade bus a few weeks ago.
His head will have been clicking through the gears, identifying our weakest spots and considering how to strengthen them.
Within this, there is no need to worry about Liverpool's perceived inactivity in the transfer market.
When you don't need to make wholesale sweeping changes, you are allowed to be that little bit more considered; you are permitted to be more studious and thoughtful.
Liverpool FC are in safe hands.
In the summer of 1977, the first summer we could put our feet up and bask in the glow of being champions of Europe, we signed Kenny Dalglish.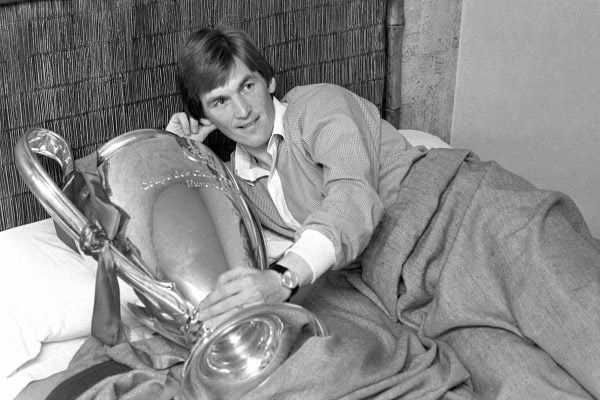 We didn't get him until August however. We bided our time so that we could get the right player, the right man. We were in a position where we could be that little bit more considered and studious in the transfer market.
A year later, it was Alan Kennedy that we brought in. In 1981 it was Mark Lawrenson, while in 1984 it was Paul Walsh, a fantastic player that could have been anything he wanted to be in a Liverpool shirt.
Even in 2005, we brought in Pepe Reina.
Some summers you need to move quickly, and some summers you don't.
This is one of those summers where we can play the waiting game and then pounce at the perfect moment, for the perfect player.
The Things We Have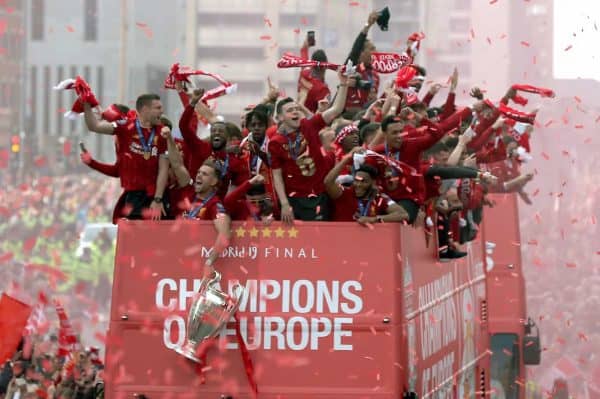 We have the greatest goalkeeper in the world and, unless Simon Mignolet is moved on, we have an adequate enough backup for it not to be classed a priority to recruit another.
We have the greatest centre-back in the world, with both Joel Matip and Joe Gomez having looked the part alongside Virgil van Dijk last season. It wouldn't be the end of the world to say "same again" next season.
We have two full-backs, in Trent Alexander-Arnold and Andy Robertson, that you wouldn't swap for any other.
We have a cluster of fine midfielders. Jordan Henderson, Georginio Wijnaldum, Fabinho, James Milner, Naby Keita and Alex Oxlade-Chamberlain currently contest three places, while Xherdan Shaqiri can also fit in there.
We have the greatest forward three we could ask for. Mohamed Salah, Roberto Firmino and Sadio Mane really are the envy of the world.
Added to this, Divock Origi has made an utter hero of himself since last winter.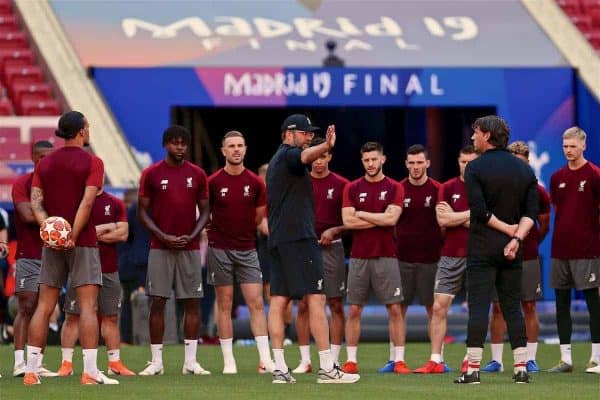 What we undeniably need is added depth to the squad; what we need is that extra added vision in midfield. That puppeteer that can not only spot the unseen angle but deliver the killer pass that stays in the mind forever.
Essentially, we need the footballing reincarnation of Xabi Alonso.
Basically, what I'm saying is that we have reached a position where it is all about the supreme quality of the signing. It is no longer about how many players we buy.
It is quality, not quantity that we need, and it is OK to play the waiting game.
Ignore the ITKs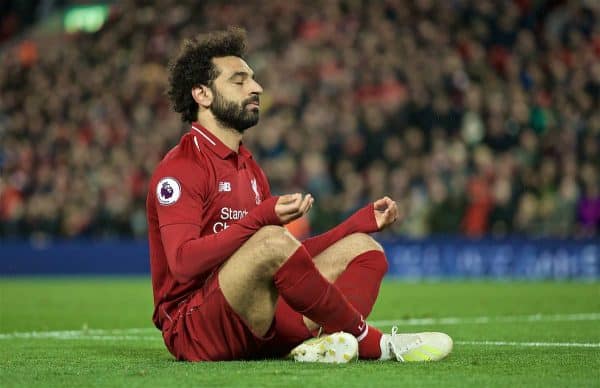 Don't fall for the ITK rhetoric, with their unrealistic demands and bombastic world view. Klopp will swoop when the time is right.
It got so ridiculous during one transfer window that one ITK issued an 'official apology' when none of his transfer predictions came true.
The ITKs are my definition of summer madness.