Daniel Sturridge departs Liverpool a European champion, after a six-and-a-half-year spell that should be remembered for the spectacular goals, not the injuries.
"I said to him after the game 'now I know what everybody is talking about,'" said a grinning Jurgen Klopp, interrupting the process of taking a sip of water as if eager to express his appreciation for what he had witnessed.
The Liverpool boss had just handed Daniel Sturridge his first start of his Anfield tenure, and watched him score an expertly taken brace in a 6-1 League Cup victory at Southampton back in December 2015.
His first had laid claim to the improvisation and predatory scent for goal weaved into his footballing makeup.
Having latched onto Joe Allen's curling diagonal pass, the Reds frontman forced himself wide on the left-hand side of the box with a poor first touch.
What could have been a one-on-one scenario had turned into a two-on-three.
The angle and the stutter in momentum said the chance had gone. A Sturridge step-over and clinical finish into the far corner said otherwise.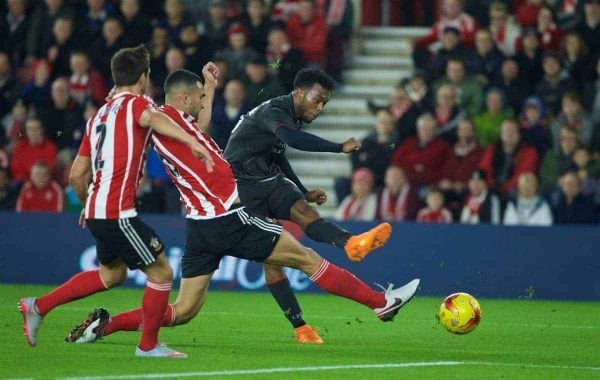 Out came those dancing arms. There was the cold-blooded finisher Reds were so keen to flaunt to their new manager.
As for the second, it was easy to be distracted by an exquisite assist from Emre Can with the outside of his right foot.
What had glossed the German's moment of excellence was the perfectly timed Sturridge run and the first-time half-volleyed finish with his weaker foot that followed it. Typically devastating.
A then-Saints centre-back Virgil van Dijk knew it, spinning in frustration after seeing his team allow a killer such time and space.
There are two routes to take when reflecting on the forward's Liverpool career. The first being to fixate on the exhausted storyline of 'what could have been' had it not been for the barrage of cruel injury setbacks.
The second, my preference, being to simply admire the ingenuity, the unpredictability, the artistry. The fight against adversity, the infectious feel-good factor, the entertainment.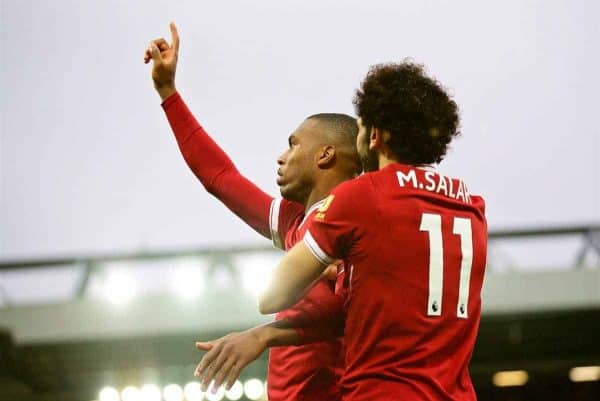 His reputation as one of the Premier League's most natural goalscorers remained intact throughout lengthy injury layoffs for a reason. The remarkable heights he reached in that 2013/2014 season under Brendan Rodgers being that reason.
Daniel Sturridge leaves Liverpool a Champions League winner. He leaves with 67 goals in 160 appearances across all competitions as the club's 34th top scorer.
He leaves as a role model, a fan favourite and one of the most technically gifted players to wear the shirt. He leaves as an undisputed Anfield legend.
So often it looked as though spells on the sidelines would see him surplus to requirements.
So often it looked as though his time at Melwood was drawing to a close. Next he is visiting specialists in Boston and Los Angeles, recovery in the gym and battling to get back on the pitch.
In the end, he is scoring goals again.
You can choose to focus on his regular absences, or applaud his resilience and ability to continue giving Klopp good reason to keep him around.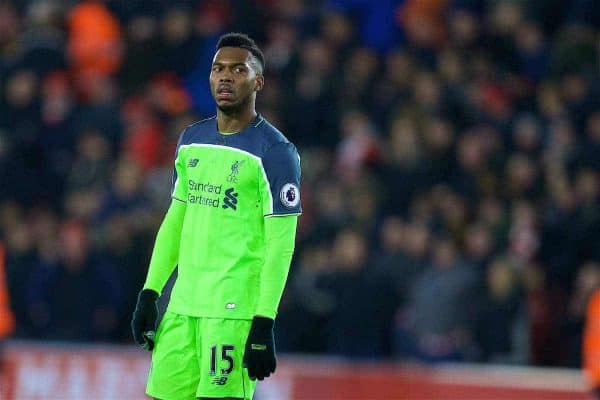 Sturridge's name has been a permanent fixture in transfer windows ever since the emergence of Roberto Firmino, particularly in January 2017 when his compatibility with Klopp's system was again being called in question.
Back at St Mary's to face Southampton, he endured a torrid evening up against Van Dijk as Liverpool were beaten 1-0 in their League Cup semi-final first leg.
With familiar talk of a 'likely' summer departure looming, Steven Gerrard summed up the ever-present fear of allowing a striker of his proven quality to depart.
A fear that would defy rumours of a move and stretch his stay in Merseyside far longer than most would have anticipated at one stage.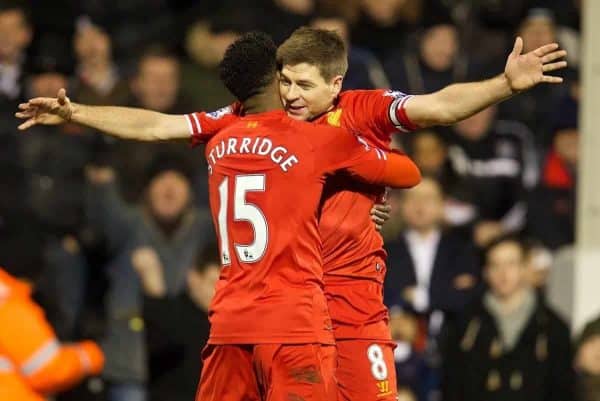 "He's capable of world-class moments and performances and I think Liverpool are on the verge of something really big under this manager," said the former Reds skipper.
"If you're Jurgen Klopp, you want to keep him because on his day he's world class. I know Daniel won't want to be third choice, and I know he won't want to be a bit-part player.
"Maybe he is frustrated from week to week but there's a great chance he could get silverware with Liverpool in the near future.
"If I were him I'd be patient. I think there's good things on the horizon."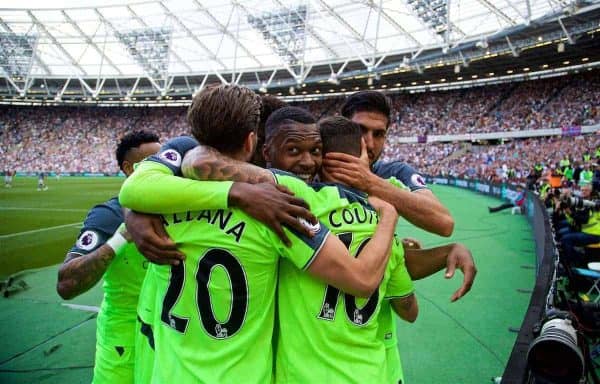 That was just it. It didn't matter how long he had been out for or what the injury had been, there was an undying feeling that he could produce something from nothing.
Something that could lift supporters to their feet. Something Liverpool were unwilling to relinquish.
Four months later, Sturridge is side-stepping Adrian and putting Liverpool ahead amid an all-action performance in their 4-0 win over West Ham at the London Stadium.
This marked a segment of a late-season flurry that would ultimately convince Klopp to retain Sturridge's services beyond the summer.
No striker wants to play backup, especially a player of Sturridge's expertise. But that's all the more reason to hail an attitude that has seemingly evolved over time to happily subscribe to the mission.
He has given fans goals to savour, memories to bookmark and talent to boast to rivals.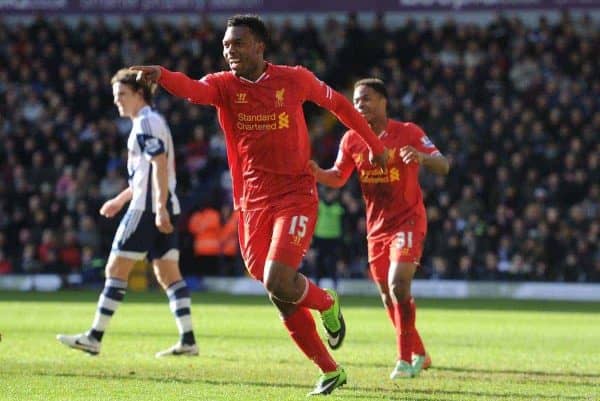 With no Sturridge, there is no SAS to reminisce over or 21 magnificent league goals that helped Liverpool to within touching distance of a Premier League title under Rodgers.
With no Sturridge, there is no stunning equaliser against Chelsea at Stamford Bridge to reaffirm the Reds' title credentials.
With no Sturridge, there is no group stage opener against Paris Saint-Germain to set Liverpool on their way to European glory.
For his part in propelling this club back among the elite in 2013/2014, he lifted that trophy in Madrid as a foundation to this machine of a side that has been building over the last five or six years.
For a player confined to the medical room more than most, he offers a highlights archive most could only aspire to replicate.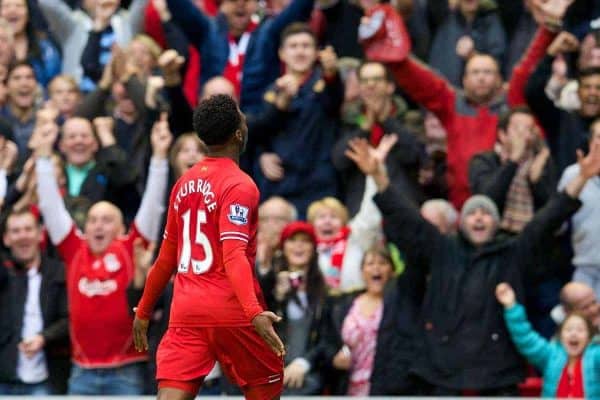 That delightful chip against West Brom that seemed to glide through the air in cinematic slow motion, that lob with his back to goal against Everton, that outrageous outside-of-the-foot strike versus Sevilla. The list goes on.
His contributions to Liverpool go way beyond life on the pitch.
Nor the injuries or the lack of minutes have deterred the kind of uplifting and light-hearted spirit imperative to all successful dressing rooms.
We've seen him jump out his car to join a fan in performing his celebration, go out his way to greet two young Kopites and their dad after a game, surprise schoolkids with an appearance and take on another young schoolgirl in a dance-off.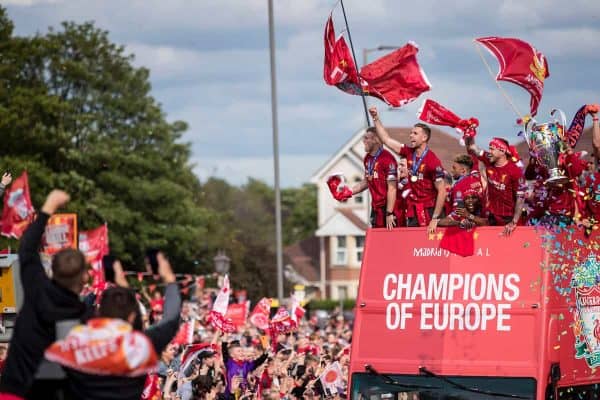 Success in Madrid seems like the perfect way to bow out in view of his next challenge. The biggest of all rewards for what has been an unjustly turbulent Anfield career at times.
Liverpool fans will remember the deadly finisher, the attacking illusionist, the dressing-room joker, the European champion.