For the first time this season, Liverpool will enter a side into the EFL Trophy, and doing so can help ensure the long-term prospects of the club's youngsters.
The Reds, along with Man United, had previously opted out of the competition, which pits under-21s sides from the Premier League and Championship against senior League One and League Two clubs.
But the decision has been made to join the EFL Trophy from 2019/20, providing the young Reds with another challenge along with Premier League 2 and the U18 Premier League.
It is likely to be a mixed side which takes to the field for the opener in September, but the aim may be more to prove their ability against experienced players, rather than aiming to lift the trophy.
In an interview with The Redmen TV, Goal's Neil Jones, who follows the academy closely, explained the club's likely approach.
"I spoke to a Football League manager last season, he was at one of Liverpool's Youth Cup games, and I said to him 'what did you think?'," he said.
"He said 'yeah there are some good players, but they couldn't live with us', and that was League Two.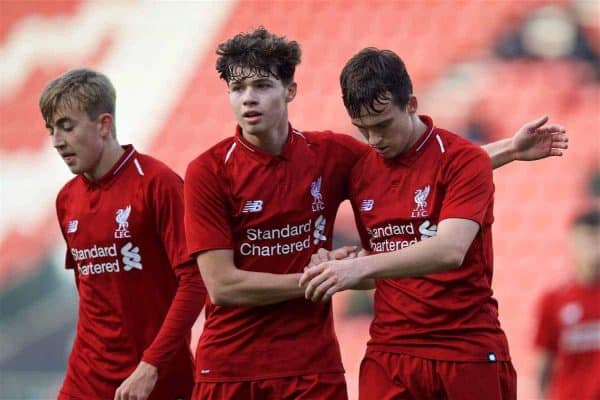 "Because it's just not the same demands on a player physically, it's not the same demands in terms of the concentration levels.
"It's all nice, playing out from the back, and everything's pattern of play and all that, but what happens when that gets disrupted by a 6'4" guy who just likes to throw people around, win free-kicks and back into [defenders]?
"So I think playing more games of that ilk will help.
"I'm not sure it will make a massive difference to the prospects of some of these players, but it might just give a chance to give game time.
"Let's say for example Sepp van den Berg, who comes in, trains with the first team, doesn't really get a chance—let's say Liverpool go out of the League Cup early, as they have done the last couple of seasons.
"Then it gives you the chance to at least put him in against a lower-league, experienced striker and just see how he handles that."
Furthermore, Jones explained that performing well in the EFL Trophy may not lead to a swift promotion to the first team.
But more likely it will put players in the shop window ahead of a loan move.
"It might be one that, rather than seeing if they're ready for Liverpool's first team, it might be opening the eyes of the Football League clubs," he continued.
"So saying 'OK, you want to take Adam Lewis. Well there you go, there's five games where he held his own against League One, League Two opposition.
"You're creating a pathway for a player.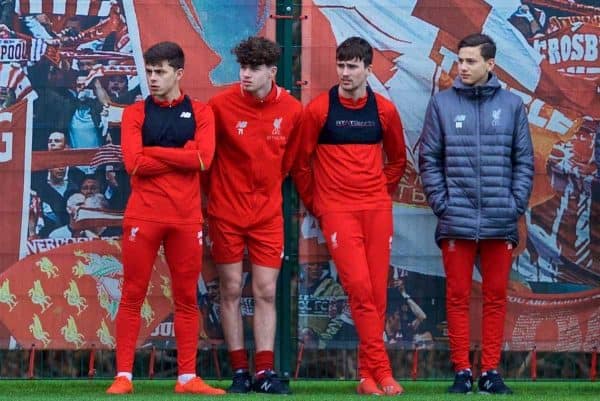 "Especially in a position like a central midfielder or a centre-back, you're thinking 'yeah, he's a nice footballer, but how does he handle the cut and thrust? How does he really get stuck in?'.
"Then you've seen him. 'OK, he can handle a muddy pitch, he can handful a tough surface to deal with the ball, he can get stuck in against an experienced player in his 30s, he can handle a bit of jip from the crowd', all that kind of thing.
"So I think it will open a few more doors for these players.
"I'm not sure it will be what you'll see as a pathway to the first team, because I just think the level from academy to first team now is just so [vast].
"I think the only way to bridge that is either to be outstanding or go out and have one or two loans spells and really, really tear it up."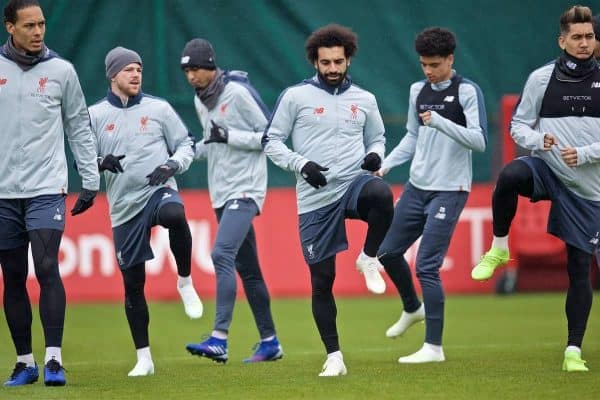 Entering the EFL Trophy comes along with the club's plan for the academy sides to follow the same training regime as the first team after they returned for pre-season.
Jones discussed this, and acknowledged the benefits in terms of then making the step up to the senior squad, as many players have both temporarily and permanently in recent years.
"[It is preparing them for the EFL Trophy and] also getting them ready for if they have to go up to train at Melwood," he said.
"We've seen over the last couple of years, lots and lots of young players [stepping up].
"Paul Glatzel went there last season, Vit Jaros the goalkeeper has been up there, Adam Lewis has spent a lot of time at Melwood, Rhian Brewster, Curtis Jones has sort of gone from academy to first team.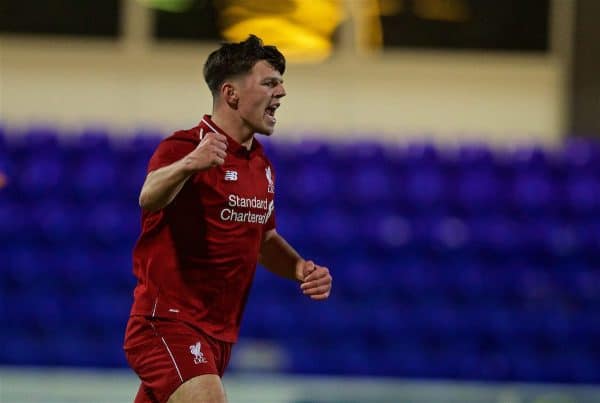 "Bobby Duncan will probably be on that path this season, maybe Rhys Williams as well.
"If you're the main man in the academy, the captain of the academy team, you know your rhythms, you know your training methods
"If it steps up a level and you're sent up to Melwood, you've already got a bit of experience of handling that.
"So it's less of a culture shock for those players to go up."