It has been a long time coming due to injury, but Rhian Brewster announced himself to the first-team scene at Liverpool—and other youngsters should take note.
The striker has long been tipped to make his mark at Anfield, with an impressive showing at the U17 World Cup in 2017 yielding the Golden Boot award.
A long-term injury left him sidelined throughout almost the entirety of 2018/19, however, meaning Brewster had to watch on as the Reds challenged for silverware in the Premier League and Champions League.
Even before that, there was a suggestion he could depart the club, with interest from Germany in particular—but he opted to sign a new contract with the Reds, believing in the trust Jurgen Klopp was willing to put in him, even while injured.
Many youngsters could have gotten impatient, could have opted for another move at a young age, could have believed they had, essentially, a right to some first-team action to show how good they could be.
Instead, Brewster clearly made a decision based on trust, faith and the knowledge that Liverpool was the best place to continue his development, thanks to the players and coaches around him.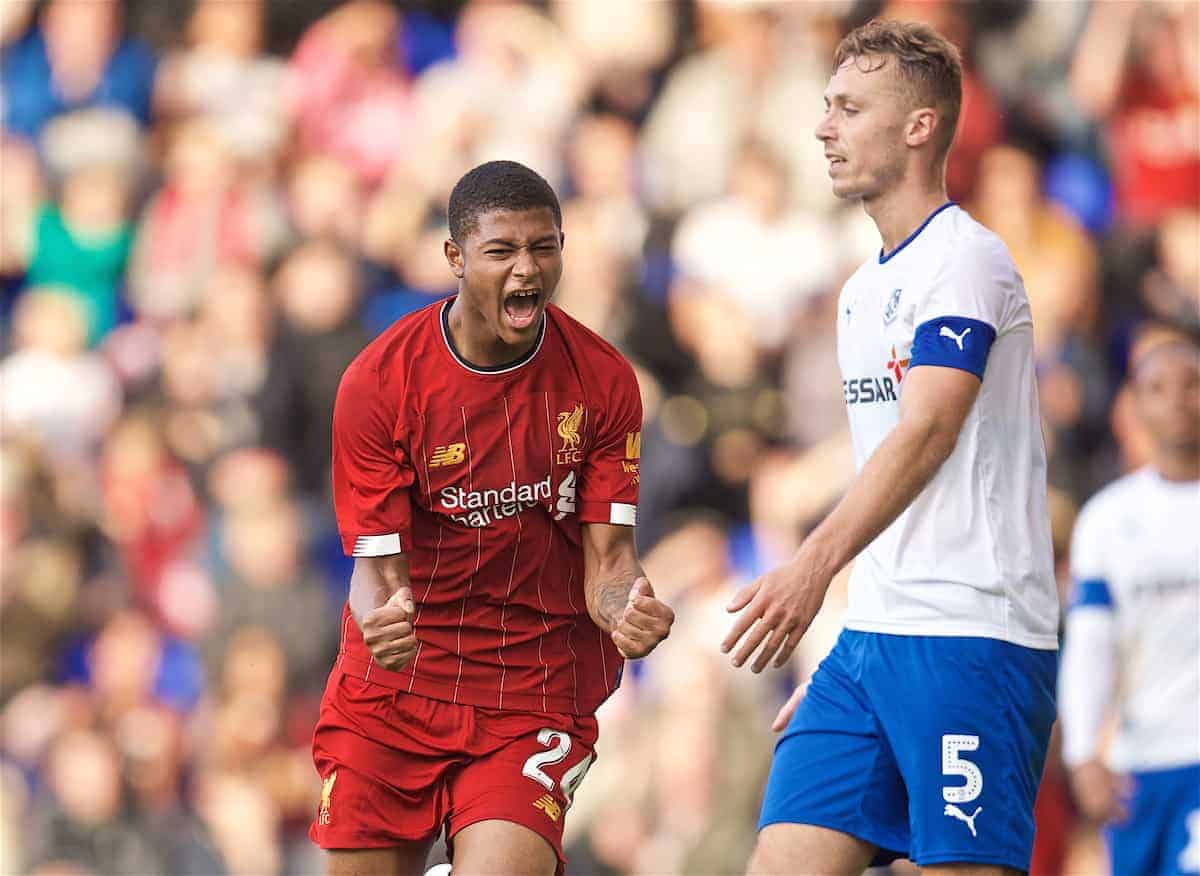 And as he said after the 6-0 win at Tranmere, where he scored two and assisted one in just 45 minutes, what a difference a year makes.
"This time last year I was out injured, I was here watching the boys play against Tranmere and this year I'm here playing.
"It's mad how far you can come in a year. I'm loving every minute of pre-season. It's tough, don't get me wrong, but I'd rather be out there than on the treatment bench.
"I'm taking every moment as it comes. It's great to be back out there.
"Obviously it's good to get two goals and an assist, but overall I think the first-half team and second-half team played really well."
They did, and so did he. For a first real chance to lead the line and show his fitness and prowess in the box, this was about as good as it gets, given the context of early pre-season and the level of opposition.
Good feeling to be back on the pitch tonight, thanks to all who came down and supported! Great to get 2 goals as well???? pic.twitter.com/75EuNqiuU8

— Rhian Brewster (@RhianBrewster9) July 11, 2019
There's still a long path to tread before Brewster can claim to be a regular striker of course—he hasn't made his competitive debut yet, despite being the proud owner of a Champions League winner's medal after being on the bench in Madrid—but this was a massive, and impressive, next step.
And it might be a noteworthy one for a few players a little further down the Academy pyramid.
Already this summer, Rafa Camacho has departed, seemingly fed up at a lack of first-team action. He played twice for the Reds; he's 19 years of age. Unless he believes himself better than Trent Alexander-Arnold, one year his senior, it's hard to envisage where Camacho thought he should be getting more opportunities.
There have been rumours in the media—nothing more than that—about Bobby Duncan feeling the same way, that his path is blocked and he's impatient to play.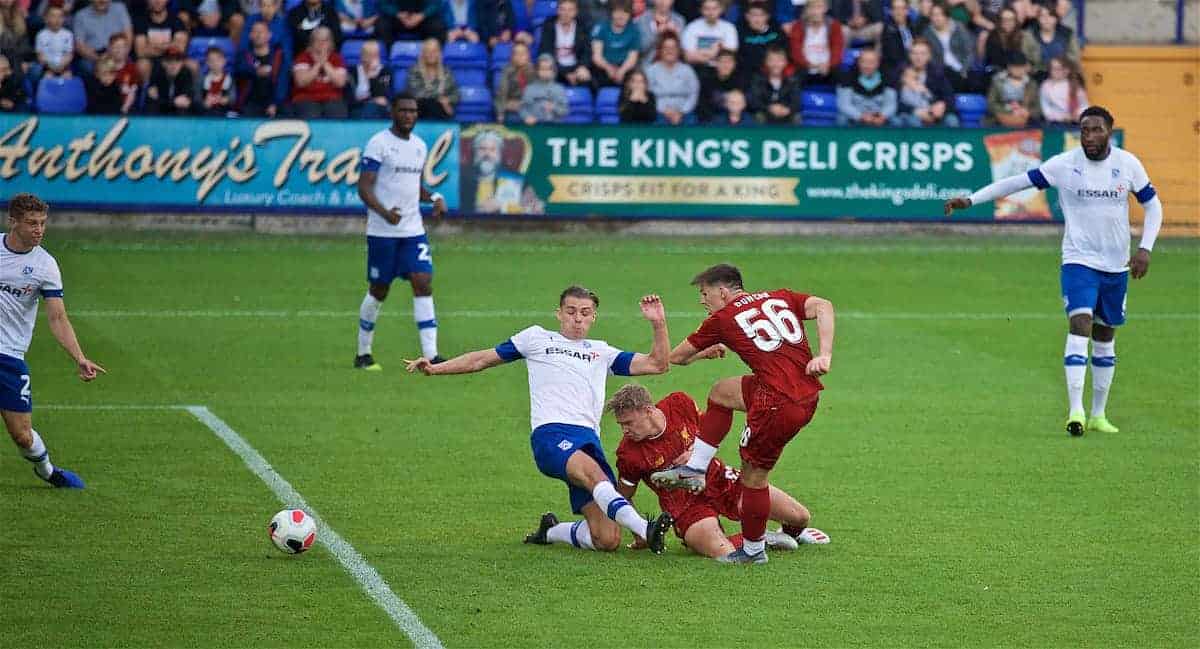 After one year at the club in the youth sides, that would be a bizarre stance to take indeed. Add in one senior striker leaving in Daniel Sturridge, none coming in and the progress of another talented teen in Brewster, and if anything Duncan, Paul Glatzel et al should be increasingly confident of making the grade.
If they are hard-working enough, good enough and have the patience when it's needed.
Brewster had it, and is now beginning to earn the rewards. It'll be interesting to compare the growth and career of he and Camacho in, say, a year or three.
A move away doesn't guarantee games. Not every transfer leads to a Jadon Sancho-esque breakthrough. Similarly, another year of progression, training and learning by playing youth-level fixtures isn't going to derail an early career.
Brewster is the latest youngster showing that Liverpool have the proving ground and the patience to bring out the best in youth talent; then, as Jurgen says, it's up to the players themselves to go through that open door, rather than looking for an easier exit route.