It's fair to say Virgil van Dijk has been worth every penny of the £75 million Liverpool paid to sign him—and he's intent on getting even better.
Rarely do players have such an immediate and sustained impact on the entire team, but the Dutchman has proven the perfect player for this Reds side.
Thankfully, he sees it the same way: the club, the fans, the players and the coaching staff are all huge factors for him being able to perform to his best level, and the No. 4 wants to stay and achieve continued success at Anfield.
The centre-back was a stand-out performer in 2018/19, not just for Liverpool but anywhere in Europe, culminating in him winning the PFA Player of the Year award.
In turn, that has led to suggestions he's in the running for the Ballon d'Or, but big Virgil says as he can't control it, he's not concerning himself with it—though it might be time defenders got recognition again.
"To get the PFA Player of the Year is a fantastic honour, it's the highest honour you can get because it's voted for by your fellow peers. I said it back then as well, I would trade it for the Champions League. Luckily, I didn't have to," he told LiverpoolFC.com.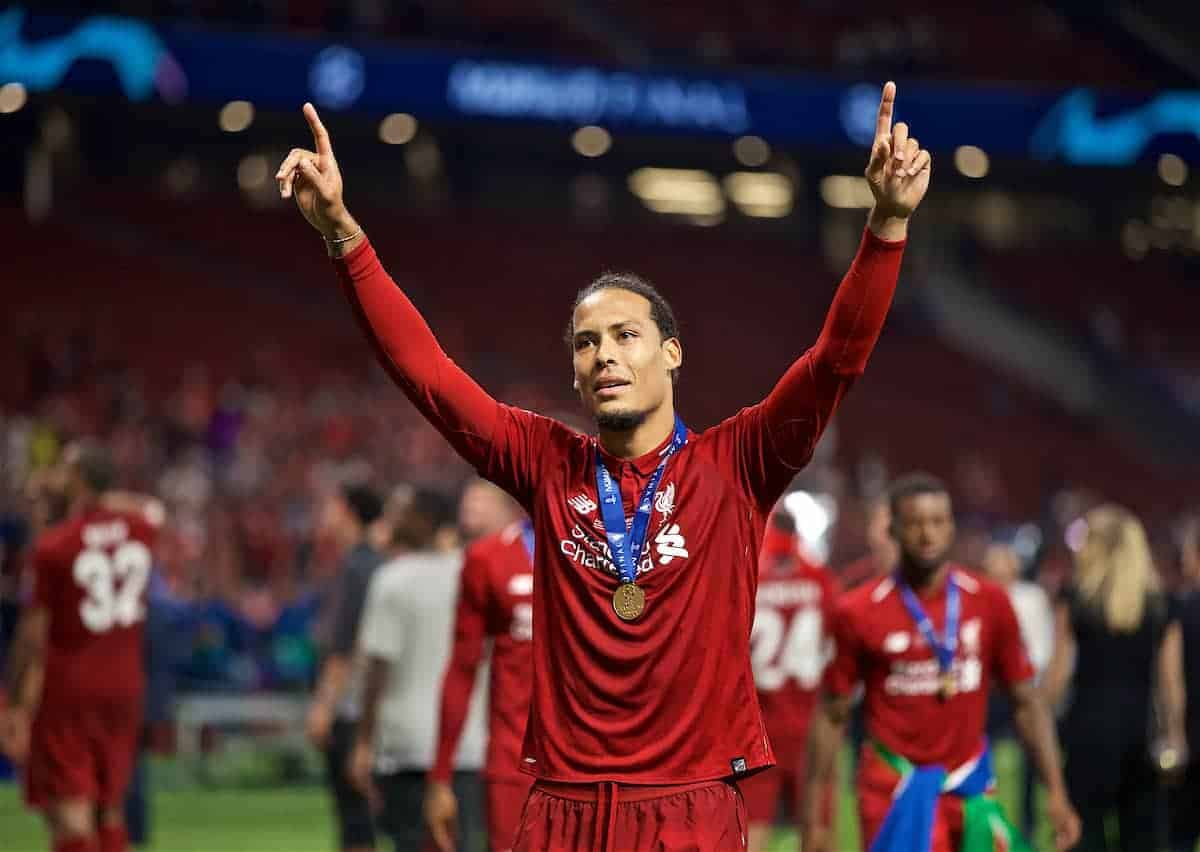 "It's an honour if people are talking about it, but what can I do? I have no influence on anything. The people that have an influence on it, they have to decide who's going to win it.
"I can't deny that I've had a pretty good season last year, so the only thing I can do now is just focus on the new season, getting fit, stay fit and hopefully get an even better season than I had last year.
"I can understand the fact that normally strikers or No. 10s win these kind of awards because it's more attractive to see. But maybe the time has come to change it."
It's not just form which matters to winning those awards, of course, it's trophies—and the Dutchman formed a pillar of the team which lifted old Big Ears in Madrid back in June.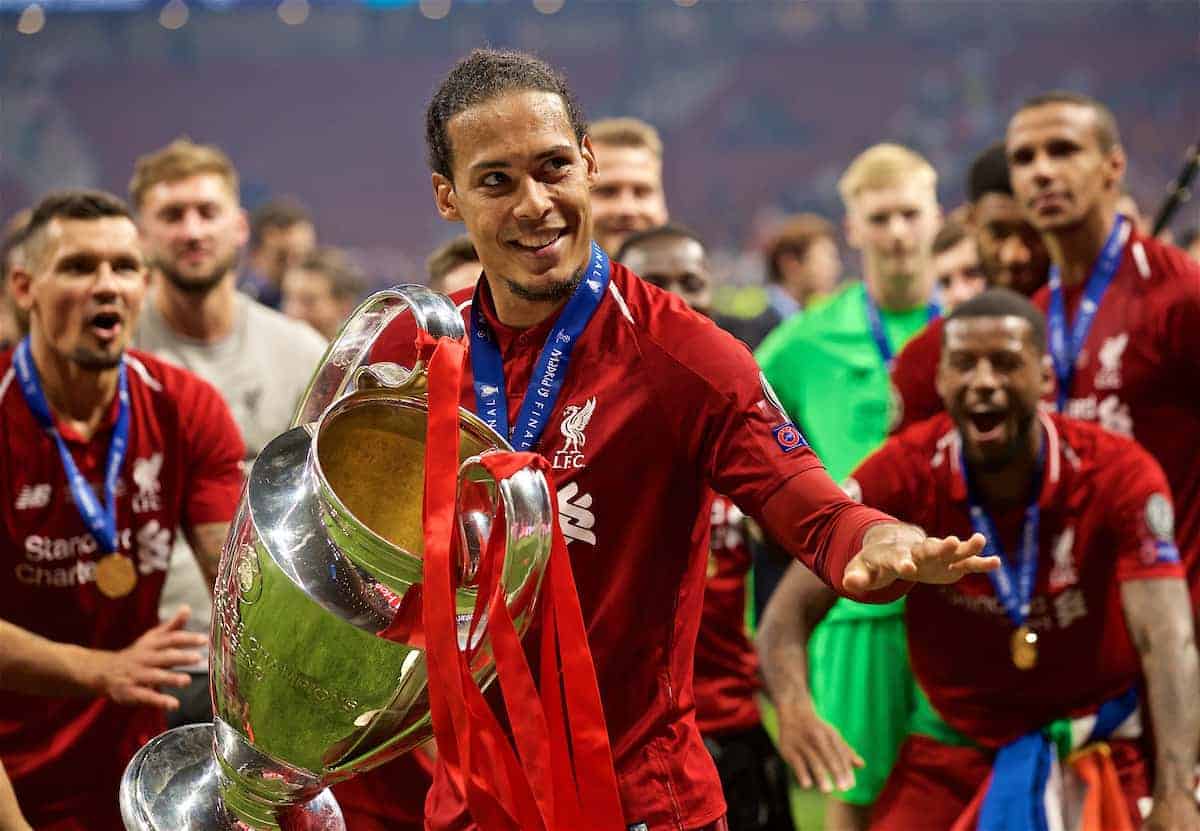 Van Dijk's biggest emotion and best memories from the final against Spurs?
"I think when the final whistle went there was a relief, crazy feeling – I can't really describe.
"But the day after on the parade, that was unforgettable. So many people were out there and welcoming us back and cheering us on. It was something special. I will never forget it in my whole life."
You and us both, Virgil.
But Liverpool has never been about settling, and now there's a new campaign to look forward to and new challenges ahead.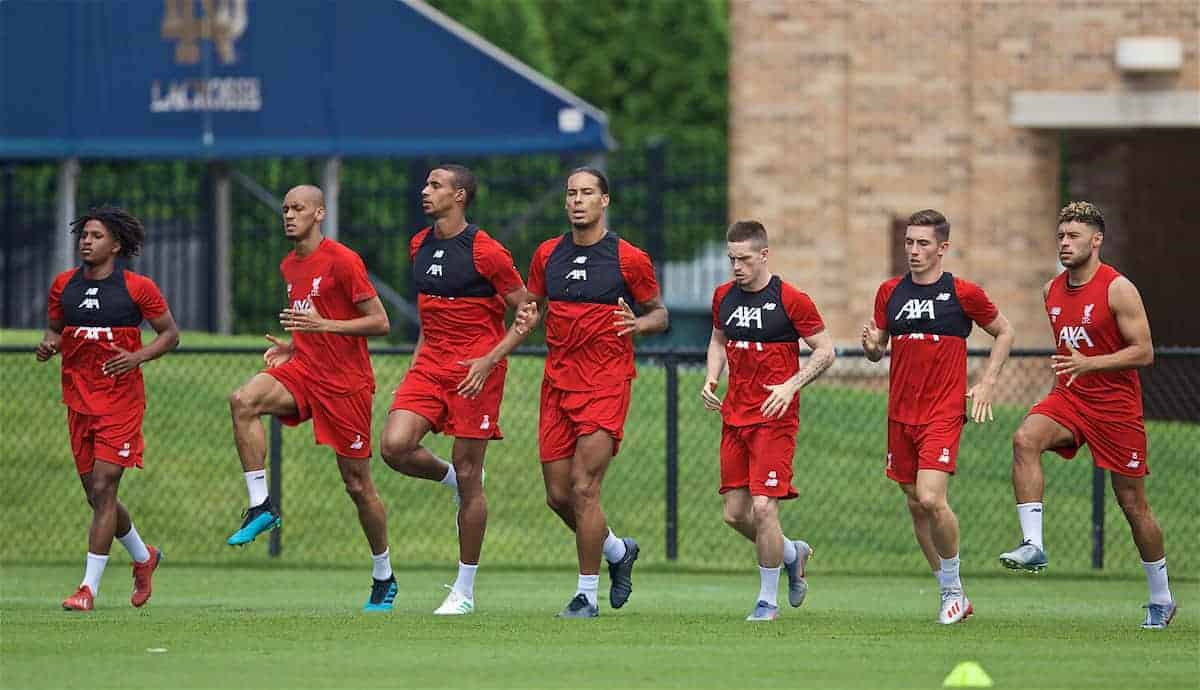 Van Dijk is clear about the next step: find more consistency, more quality, more silverware. He had no doubts about moving to the club in the first place and sees no reason to change his mind in that regard.
"I saw the quality Liverpool has and, combined with the fans, we can be such a fantastic and difficult team to beat.

"To be in a final within the first six months I arrived was a big bonus, but to win the Champions League one-and-a-half years after I arrived is something I want to build on.

"I want to achieve so many good things with this team. We have a fantastic team, great players, fantastic manager. On top of that, we have an amazing support that will always be there. It makes it difficult for any team that we're going to face.

"Stay fit, play as many games as possible, play consistent. [They're] my personal targets.

"As a team we're going to try to compete in every competition and obviously it's going to be hard because there are so many and the league is so tough as well, but the only thing we can do is try. We will give everything that we've got and we have the quality as well. We'll see where that leads us.

"It's not that we're not going to try this year, it's not that we're going away. We're going to try to do even better than we did last year."
An even better Virgil is something we can all get on board with—and given the influence he has had on the team so far, if he improves, it's fair to suggest so might several others.
And if that's the case, fans can anticipate the possibility of celebrating another major title at the end of 19/20.