Alisson Becker has had a quite incredible last 12 months, but now he's back at Liverpool and eager to achieve even more in 2019/20.
The goalkeeper, over the last year, has signed for the Reds to become the most expensive goalkeeper ever (albeit briefly), won the Golden Gloves award, won the Champions League with a clean sheet in the final and then won the Copa America conceding just a single goal—a penalty—along the way.
All in all, not a bad campaign for the Brazilian to remember.
There's no slowing down from him, though, or from the team, as he told the club website in France as he got back into pre-season training.
Indeed, as good as last year was, it has simply given a taste of what great success is like—now the Reds want "everything" to follow.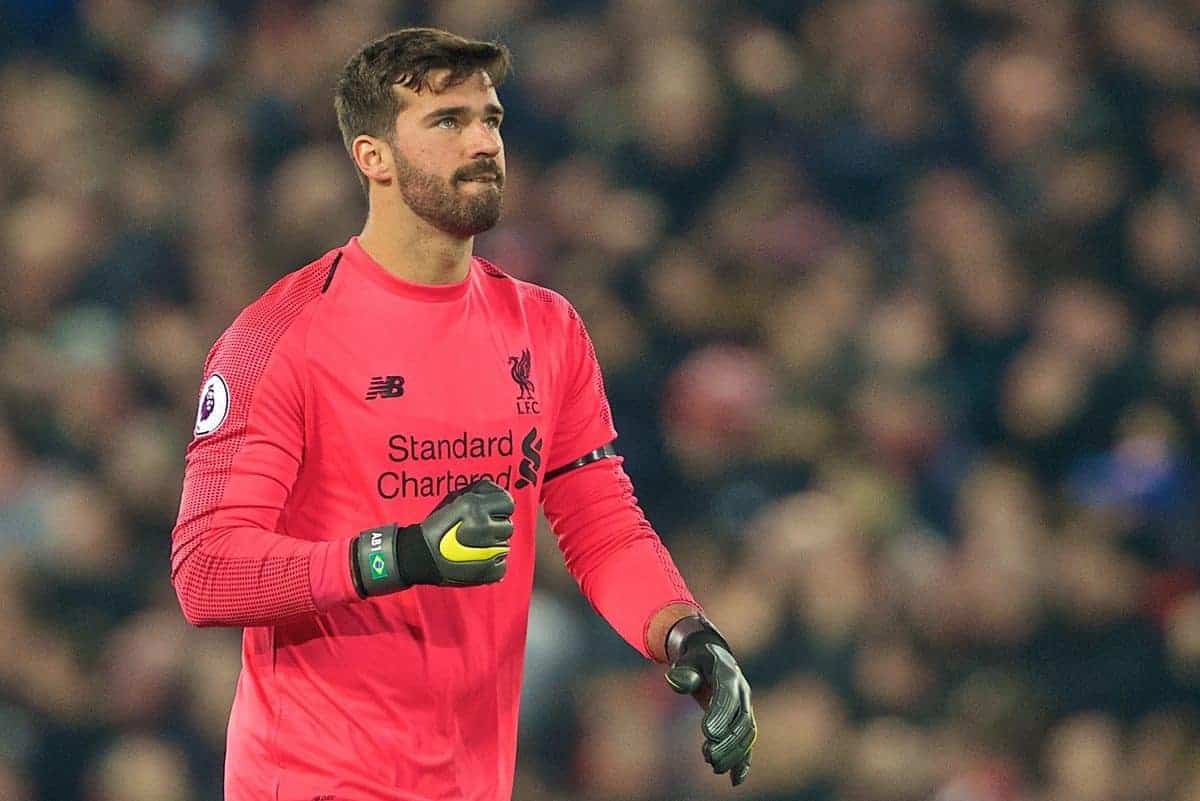 "We want to try for everything this season, so we need to work.

"The level of the football is high and similar at every club, so we need to work hard to achieve the same things and achieve even more this season.

"To win two titles, two big titles, during the season was great for me. I hope this season – and I will work this season – to make it more."
With the Reds' new No. 1 barking out orders and providing a reliable last line of defence, there's every reason to hope there's more silverware on the way.
And while he's happy to receive accolades which suggest he's playing well, it's the team-first approach which Jurgen Klopp has demanded from everyone which shines through when Alisson speaks.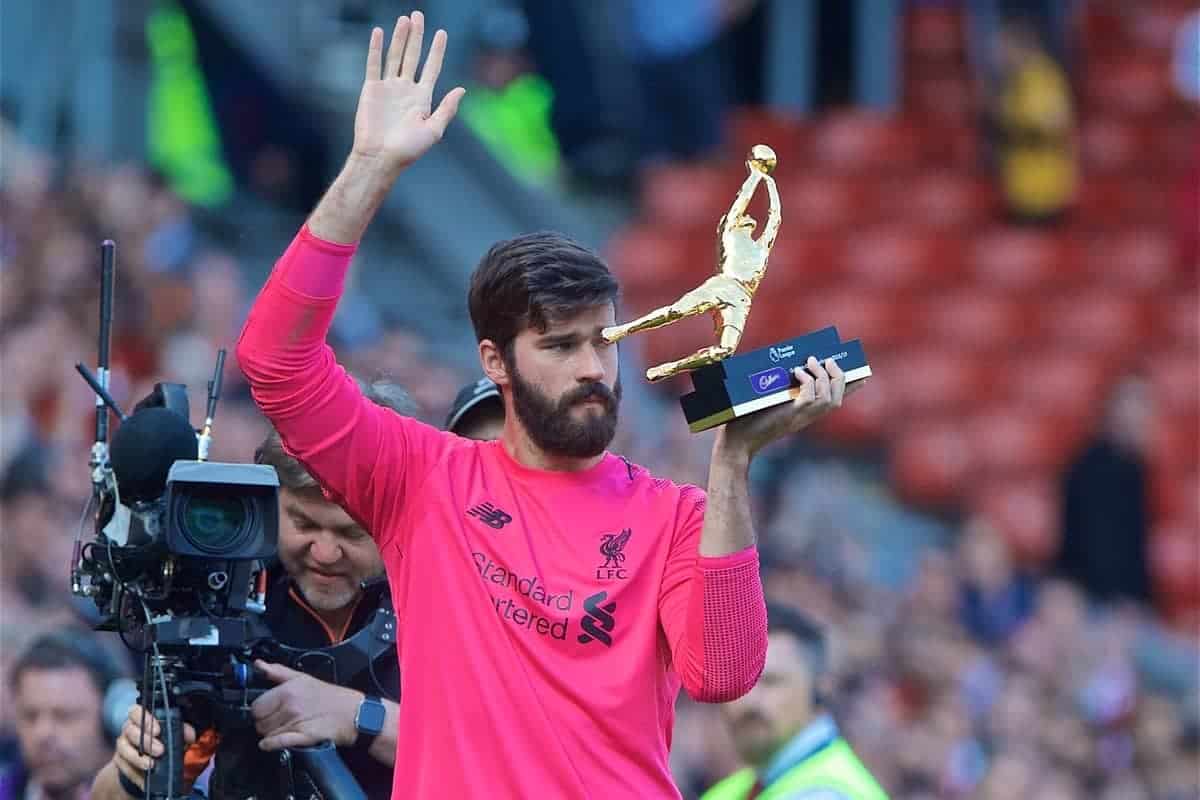 "My first goal is always to win with the team, to win for the club. Only after that comes the individual trophies.
"I am happy, but they were not just my trophies – they were the trophies for the other goalkeepers [here] who work really, really hard on the pitch with me, with John [Achterberg] and Jack [Robinson] and with [Claudio] Taffarel at the national team, and with my other teammates also."
The fans, of course, have quickly made 'Ali' a hero—and he's similarly delighted to acknowledge how important the support is.
That was made abundantly clear during the homecoming parade, if it wasn't beforehand. Now he wants to make sure success continues for the club and the people, which starts immediately with the Community Shield, the first of seven competitions Liverpool play in this season.
"I feel the warmth from the people. Last season was special for us, for everyone – for me, for the fans, for my family and for the team – so I am looking forward to what we can do in this next season.
"We will work hard now to get ready quickly for the next games."
Alisson's first appearance of the summer will come against Lyon on Wednesday night.