After several near-misses, Jurgen Klopp finally landed his first piece of silverware at Liverpool on 1 June—now says there will be no let-up in the pursuit of success.
Defeat in a League Cup final, Europa League final and the 17/18 Champions League final left plenty of what-if questions and no shortage of heartache.
Even last year it was another case of could-have-been, as the Reds fell just one point short of the Premier League title—but there the runners-up hard-luck story ended.
A few days later Liverpool were champions once more, with Klopp's team beating Spurs 2-0 in Madrid to land a sixth European Cup.
The boss told the Telegraph's Chris Bascombe that he had thought he was fine just a few days after the Kyiv final—but the aftermath of Madrid proved otherwise.
"Last year my agent called me on holiday and said, 'How are you?' and I said, 'Fine. I am over it. I could not feel better if the cup was next to me'.
"Now I know that was a lie. It is a big difference when the cup stands next to me!"

That win, and the epic celebrations which followed, cannot be the end of the story though.
The boss has been adamant all along that last season was only to be the first chance, not the last one, and he has reiterated that stance now: there's lots more to win and the team is built to do so.
Of course, so are plenty of other teams, but Liverpool have their way of working and Klopp will ensure it remains the same in 2019/20.
"Nobody should be worried about us and that we don't stay greedy. There are many reasons for staying greedy.

"We tried so many things to win different things and it worked out. The Champions League is the biggest cup that I see in world football, apart from the World Cup, but that's a different competition.

"It's like this – you get now a bit of a feeling how it is and you want to have it all the time.

"The attitude doesn't change. You know how we came there, we had to dig in. We are not the best team in Europe, but we won the competition so yes we are the best team.

"There are teams in the competition that are mainly built for winning the Champions League and they didn't do it – teams like PSG, Barcelona. Bayern Munich talk about nothing else.

"They won the double in Germany but nobody was happy with the season because they lost to us in the last 16. We were not like this. We wanted to put it right. That's the truth."
Klopp is no stranger to success, despite that long wait for a trophy of late.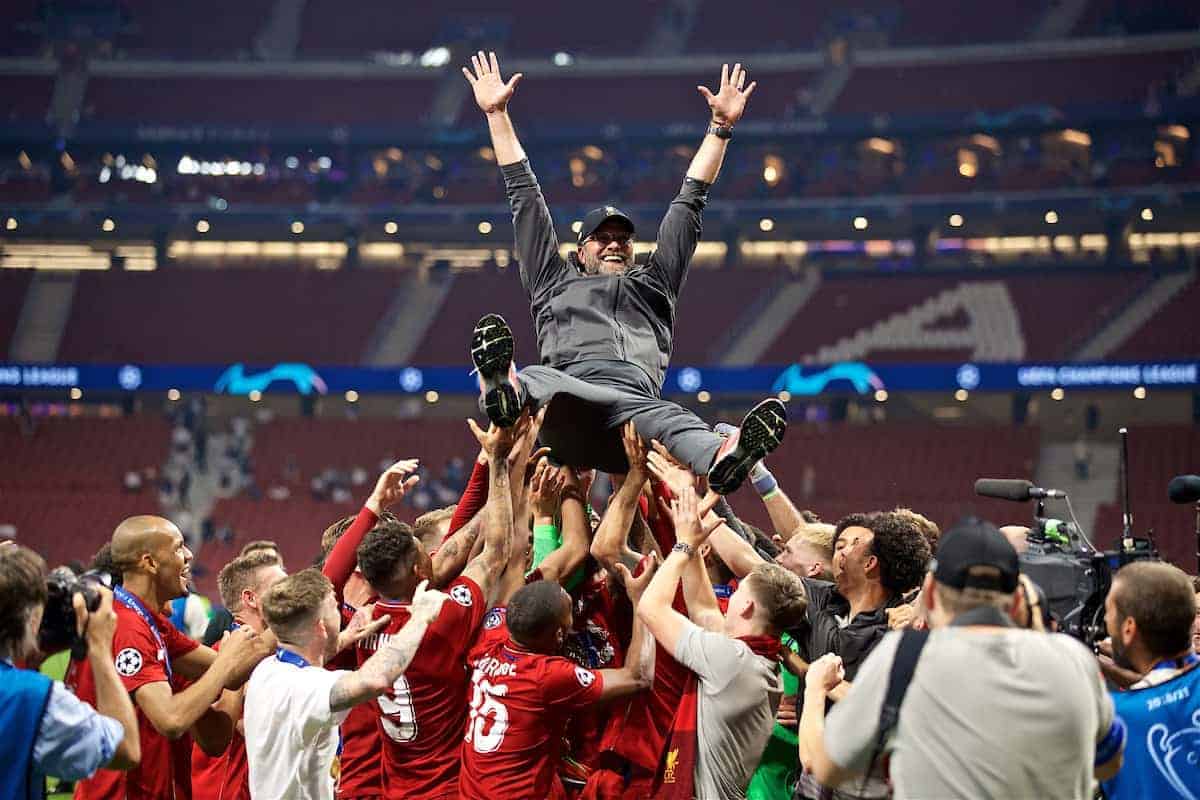 But he feels that the wait, the near-misses, can make it all worthwhile in the end—and it's a theme which has been oft-repeated during his managerial reigns in Germany and England.
"My career is like that. At Mainz we didn't get promoted twice, then we were promoted the third time. That was like a party three times better.
"It was better for Dortmund not to be champions a year earlier than we were. It was the right time.
"And now I think this was our right time because we were ready as a team. The season before we were a big surprise to everyone and ourselves. This time was not like this."
Of course, with the Reds having finished runners-up in the Premier League last term, fans and players alike will be hoping that the trend continues with Klopp almost winning, then finally achieving, the biggest aim.
If that's the case, even June's bus parade might be bettered in 10 months' time if Liverpool finally end their long wait for a 19th league title.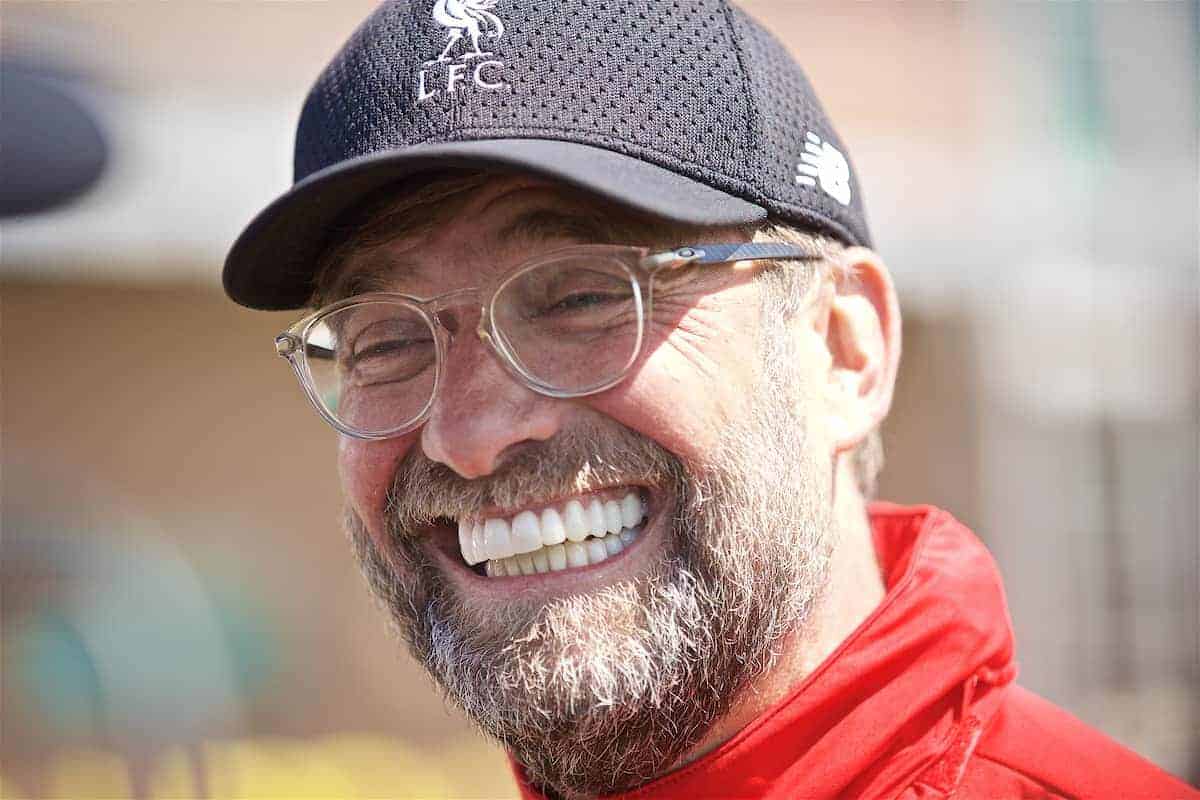 Klopp naturally isn't ruling it out—and referenced his impromptu singing with his coaching staff in Kyiv a year ago as to how things can change. Fans can rest assured that one of the very best in the business will ensure the team go full tilt for success in 19/20.
"I couldn't have imagined it when we sang the song the year before on the funeral party, 'We bring it back to Liverpool' and it would work out.
"We got there so let's try to get there again next season. We will not even think about stopping."