Liverpool's first fixture of the US tour this summer saw them face Jurgen Klopp's ex-club Borussia Dortmund and, as with last year, it ended in defeat.
Liverpool 2-3 Dortmund
Pre-Season Friendly (3), Notre Dame Stadium
July 19, 2019
Goals: Wilson 35′, Brewster pen 75′; Alcacer 3′, Delaney 53′, Bruun Larsen 58′
---
Fabinho Still the Man in the Six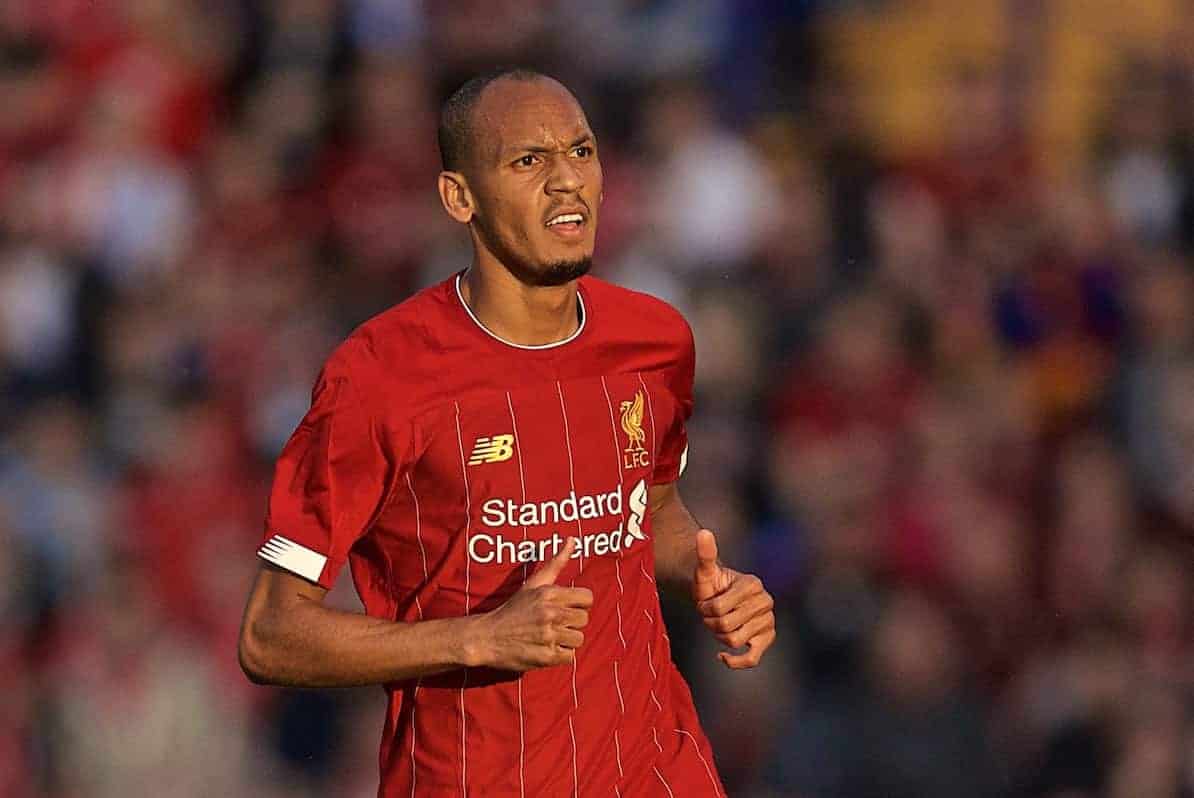 Adam Lallana might be Klopp's new pet project to give the Reds a Jorginho or Pirlo of their own, but there's still one man who reigns supreme in the centre of the park.
Fabinho had a dodgy start—his lapse led to a free run which resulted in Dortmund's third-minute opener—but thereafter he was one of the finest on the park, reminding us all of his twin set of abilities.
Defensively he won the ball plenty as usual, made recovery runs and interceptions on cut-backs, but it seemed at times last term his on-ball ability was underrated.
That might not be the case after a full season in the team.
Dortmund were cut apart by his passing from deep on numerous occasions; runners down the channel or over the top, a forward dropping out and coming deep between the lines, fellow midfielders looking to spring the counter with a quick 10-yard pass—all benefited from the Brazilian's good use of the ball.
It's good to have the options, but in this particular case it's even better to have the guaranteed first choice.
Larouci Edging It for Robbo Cover?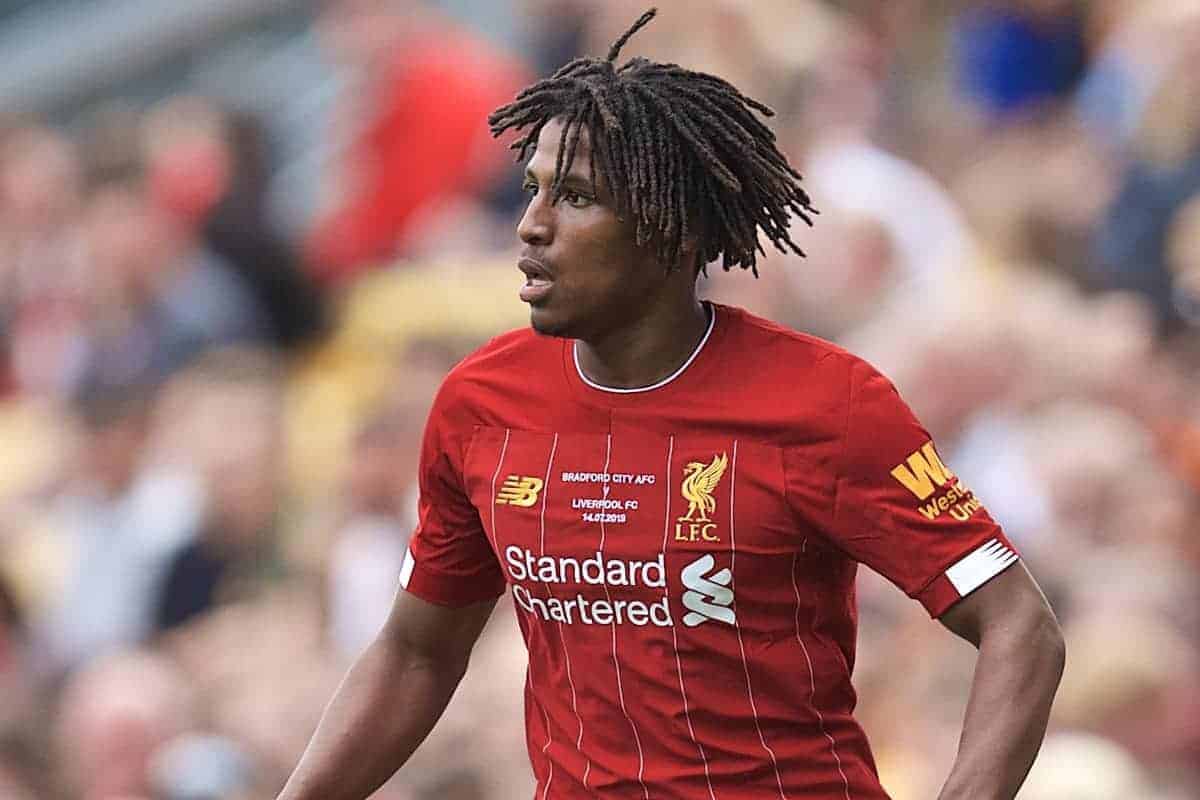 So far this pre-season, Yasser Larouci has been given the nod to start each of the three fixtures.
We don't need to read too much into it in non-competitive action, of course, but the converted winger has held up well with each challenge in turn.
This particular challenge was Jadon Sancho.
Of course there were a couple of instances where he was caught out, but this was more as a result of the Reds being high upfield and his ongoing status of learning the position, rather than Larouci being beaten one-on-one.
A late mark against his name was the third goal as inexperience and decision-making told.
Adam Lewis came on in midfield; he has further chances to stake his own claim, but with Andy Robertson now back in training it will be a regular and direct battle between Larouci and Lewis as to whom is next in line to be the Scotsman's backup.
Spaces in the Squad, Spaces on the Pitch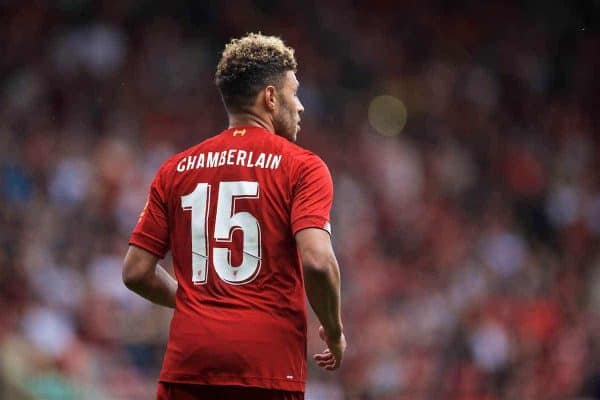 If you want to gauge which youngsters are likely to make the grade, don't just look at what they do on the ball; instead take a look at how they utilise space.
The more clever, intelligent, quick-to-learn players will ensure their movement finds spaces between the lines, and be more likely to take a first touch which faces them towards a gap in the midfield ranks.
Passes or dribbles, too, will often look to get past opponents into dangerous spaces, not just closer areas to the pitch.
The difference, let's say, between an Alex Oxlade-Chamberlain and a Jack Wilshere.
In pre-season so far it has been the case, and against Dortmund it was again, that Harry Wilson edged Ryan Kent in the battle to make a statement as a potential first-team option.
Wilson's use of the ball is effective, efficient, selfless. Kent too often runs into a blind alley or aims for goal regardless of the layout around him.
They combined nicely for the Welshman's equaliser, but Kent at this stage remains a level behind.
If there's only to be one who remains in Klopp's squad this term—and there are still games ahead to change that order of merit—it's Wilson on the evidence so far.
"New Players" for the Reds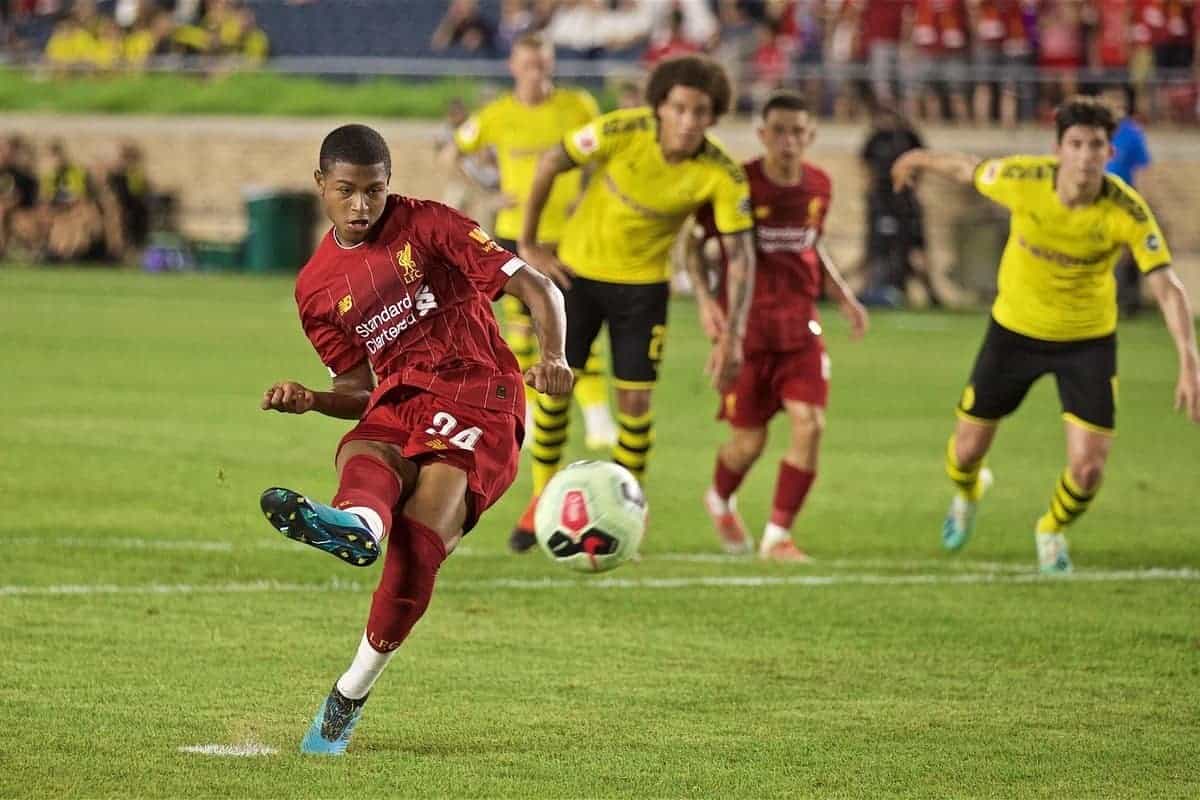 120 minutes, four goals.
Not bad from Rhian Brewster, who has spoken about wanting to repay Klopp's faith and prove he's capable of playing for the first team.
This one was different: only 30 minutes on the pitch and two goals behind when he entered the fray, but his penalty was unbelievably well-taken.
More than that, the actual desire and self-belief to take the spot-kick was impressive for a teen.
In the first half, it was another returned-from-injury player who made an impression: Oxlade-Chamberlain.
His bursts from deep were reminiscent of his style and input just before his injury; less frequent and no blockbuster strikes at the end of them just yet, but he's still rediscovering rhythm.
A few more of those strong surges forward, some impressive cross-field passes and the shuttle runs into the channels to provide an overlap option and that's another attacking option in place for the Reds.
Coping with Conditions and More to Come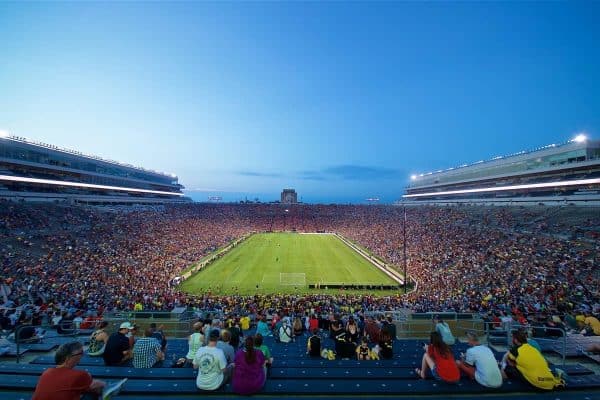 A spectacular setting, but it was evident that this was not a regular football stadium—of the Reds' kind, anyway.
The newly laid grass pitch was sticky and slow-moving right from the first minute, making back-passes a risk and through-balls difficult to judge.
This was to be the Reds' first defeat of pre-season, but optimistic fans can take a positive omen: we lost 3-1 to Dortmund a year ago in the summer and still went on to win the Champions League.
Maybe we can translate the extra goal on this occasion to the extra win required in the Premier League…
As the heat subsided with the setting sun at the Notre Dame Stadium, the newly returned quintet got their first 30 minutes on the pitch—and it will likely be all eyes on them for the remaining two games.
Henderson, Alexander-Arnold, Wijnaldum, Van Dijk, Robertson. Five key players for Liverpool's season ahead and their push toward full fitness started here.
Next stop, Fenway Park: the Reds' effective home away from home.