Divock Origi has explained why is a "different player" to the one which joined Liverpool back in 2014, with the 24-year-old confident he can contribute strongly.
The Belgian signed with the Reds a year-and-a-half on from his competitive debut for Lille, then rejoining the Ligue 1 side on loan for another campaign.
His arrival on Merseyside in 2015 came months before Jurgen Klopp's appointment, but after an initial impact most notably on the road to the Europa League final, injuries saw Origi fade into the background.
After a loan with VfL Wolfsburg in 2017/18, he was expected to leave permanently last summer, only to work his way back into contention midway through the season.
Now, he has scored in a Champions League final, signed a new long-term contract and started both of Liverpool's first two games of 2019/20, filling in for the late-returning Sadio Mane.
It is still difficult to pin Origi down as a player: a tall, well-built forward, he fits the mould of a traditional centre-forward, but has largely filled in out wide under Klopp of late.
This versatility has been key for the No. 27, but he added in an interview with The Athletic's James Pearce that his ability to "study the game better" has allowed him to adapt his game.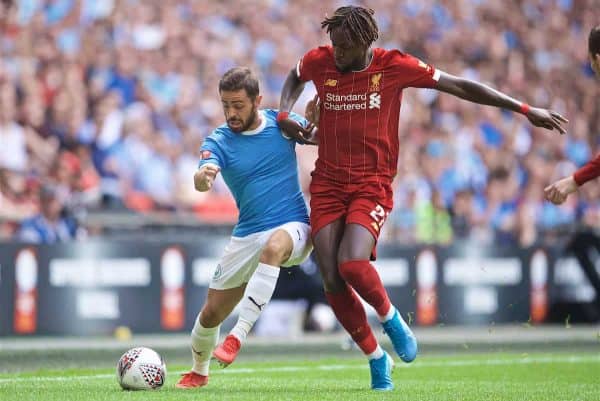 "I feel like I've grown more mentally, personally and on the pitch," he said, on why he is a "different player" now to five years ago.
"The team has evolved in terms of the way we play and now I understand the tactics part of the game better.
"How to press, how to choose my moments, when to express my creativity and when to play it simple.
"I have a lot of aspects to my game but I need to synchronise them with the game of Liverpool.
"I study the game better now. Being able to play in different positions up front has been very important to me."
Origi is certainly one of the most intelligent players in the squad: a multi-linguist and an avid reader, who told the Guardian in 2017 that "if I wasn't a footballer I'd be a psychologist."
He is also, according to Trent Alexander-Arnold's column for The Players' Tribune, "probably the single most laid-back person in football."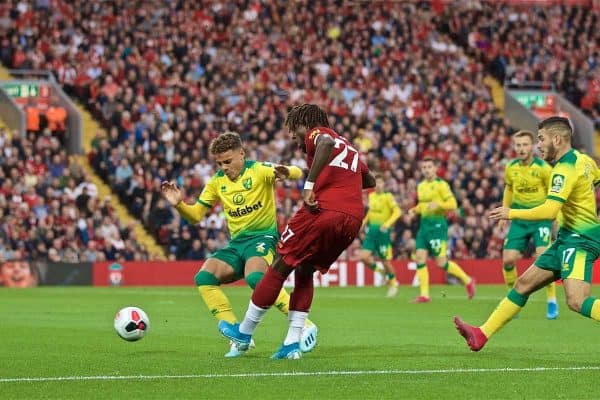 This has not only allowed him to cope with the pressures of reinventing himself to fit into Klopp's plans, but also to endure the rigours of time spent out of the starting XI.
"Whenever I came into Melwood, I came with a goal: to be as fit as possible," he continued.
Origi added that he "always believed" in his ability, and "kept on trying to re-create positive thoughts" in order to preserve his optimism, and now on the back of his contract extension, believes he can "make further steps at this club."
While there are still reservations over Origi's quality compared to the likes of Mane and Mohamed Salah, his contributions have certainly proved key in recent months.
And given he is still only 24, and committed to his craft and developing his game further, he is clearly not a bad option to have.