Jurgen Klopp has disclosed that he could be ready to retire at the conclusion of his contract with Liverpool in 2022.
The German has long remained coy over the specifics of his future beyond his deal at Anfield, which at the current date of conclusion would see him at the helm for seven years – the same exact time spent at former clubs Mainz and Borussia Dortmund.
And while Klopp has flirted with talk of a prolonged break after his deal with the club comes to a close, talks over retirement is a relatively new area for him to touch upon.
The 52-year-old did say early last year that "It's possible that I will end my career a lot earlier than coaches usually do," but his new comments provide a few more specific details.
Upon being named Sport Bild's manager of the season after guiding Liverpool to a 97 point finish in the Premier League and to a European Cup, Klopp opened up on his future.
"I hope to continue like this, but in two, three years I don't know what may happen. Maybe I'll retire," he said, via Gianluca Di Marzio.
"It doesn't necessarily mean it will happen, however, but if that were the case, you wouldn't be surprised."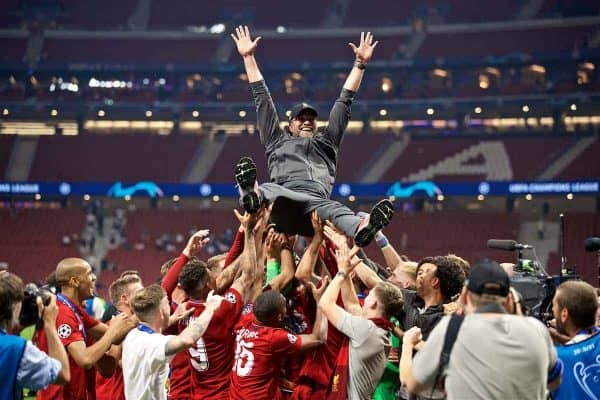 The club's owners are eager to tie him down to a new extended deal, but Klopp has so far resisted such overtures and any decision will be respected when the time comes.
But with the manager already insisting that he will not leave his position at the helm prematurely, the Reds will have at the very least two seasons on top of the current one with Klopp steering the ship.
Since taking over from Brendan Rodgers in 2015 Klopp has overseen widespread changes and an exponential rise which now has Liverpool firmly back on their perch where they belong.
And while any thought of the German tipping his cap and bowing out at Anfield isn't a pleasant one, there is no doubt that whenever his time is up that he will have left a lasting legacy.