Steven Scragg asks; are people really getting angry about Liverpool not winning an oversized 50p piece with an extra side?
The footballing honour that is the equivalent of those big novelty cheques that are handed over to charities from blue-chip companies, or by soap opera actors and unrecognisable reality TV 'stars' to bewildered lottery winners?
It's not the collection of this particular prize that matters, but the ones handed out at the end of the season. Come on. Even David Moyes won a Community Shield.
What is important is that we more than held our own, against the opponents we danced with last season. Liverpool played well at Wembley.
Jordan Henderson strolling over to have a word or two with Pep Guardiola will take some shifting as my favourite passage of play of the 2019/20 season.
Timing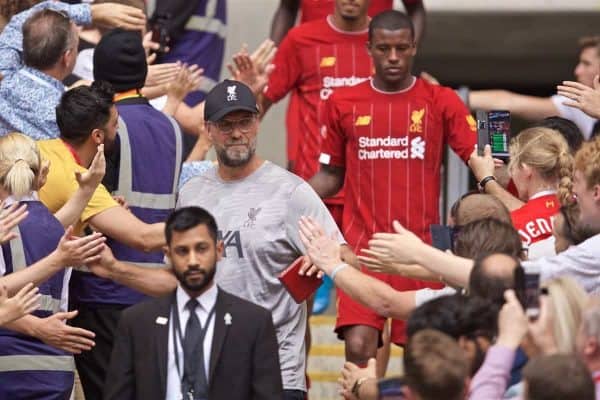 Timing is everything and what Jurgen Klopp is working towards is Liverpool being armed and dangerous when they walk out at Anfield on Friday evening to face Norwich City.
Let's not pull any punches, it hasn't been an ideal summer, but neither is it one that has been a hammer blow to our aspirations.
A stellar signing; a major acquisition and a statement of intent has been craved by many.
As a football club, any football club, you tend to go through varying periods of time when your transfer needs are completely different.
Some clubs, when going back to the drawing board, will gorge on the transfer market.
They will sign six, seven, maybe eight players. Some of these will be designed to be feelgood arrivals, targeted to engender hope within the support base when there has perhaps been no hope to speak of for some time.
In these circumstances, other signings will be speculative. Cheaper players that will succeed or fail upon the toss of a coin. They are low-risk purchases.
These shopping sprees will be rounded off by the collection of some promising young players.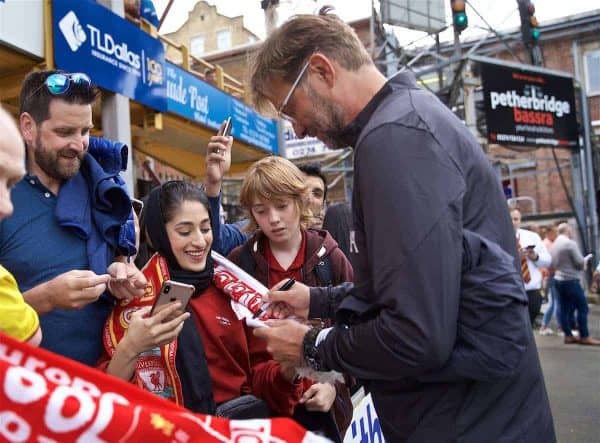 This isn't where Liverpool currently are.
Another part of the cycle of footballing recruitment is when a club is neither here nor there. Not quite a basket case that needs an entirely fresh start, but also light-years behind those who are at the very top of the tree.
We've had plenty of these types of summers over the course of the last three decades. It is now where Manchester United reside, just as they did throughout the 1970s and 80s.
What you do here, is make expensive signings, paying vastly inflated prices for good but not great players, while struggling to provoke the glories of the past when you end up with a squad inhabited of a handful of overpriced good players, a smattering of talented youngsters who won't quite live up to the potential they have, and a gang of misfits you can't offload.
This isn't where Liverpool currently are.
Where Are Liverpool, Exactly?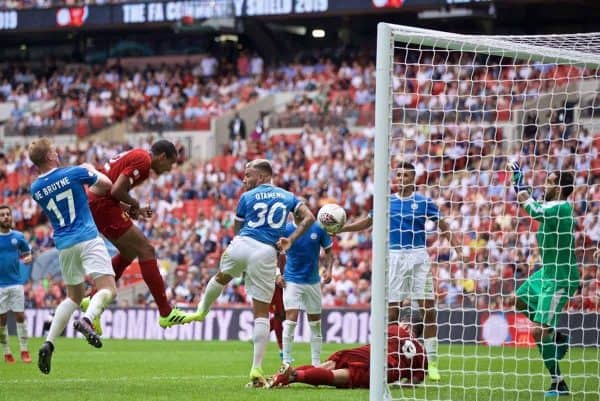 Where Liverpool are, is at a point in time when they can be considered in their approach to the transfer market.
Don't just sign a player for the sake of it, sign the right player.
There might be a few days left until the transfer window closes, but it appears we are going to settle on three, seemingly, minor arrivals this summer.
This will be entirely the choice of Klopp.
There is no war of words between manager and the owners that speaks of unrest. We aren't Rafa Benitez vs Mike Ashley; we have long since stopped being Rafa Benitez vs Hicks and Gillett.
Klopp will go into the new season with the main protagonists who made us champions of Europe. Added to this, there will be the concept of the belated arrival.
Two years on from when we agreed the deal for his purchase, we are still to consistently see the full potential of Naby Keita.
The potential of Keita is frightening.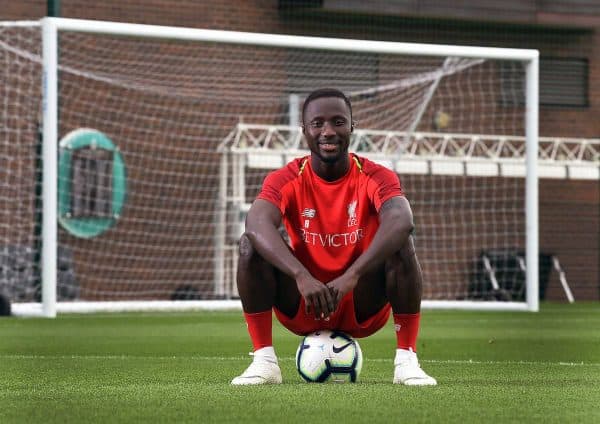 Alex Oxlade-Chamberlain is with us once again. It was a minor miracle that he came back at all last season – to claim a richly deserved Champions League winners' medal.
Liverpool have a history of the belated arrival sometimes being a powerful one.
The 1978/79 midfield, viewed by many to be the greatest midfield we have ever been blessed with, saw half of its contingent rise belatedly.
Both Terry McDermott and Ray Kennedy got over troubled starts at Anfield to attain greatness. This happened at a point in time when we didn't need to sign players for the sake of it.
History can repeat itself.
Elsewhere, the removal from the squad of Daniel Sturridge and Alberto Moreno offers chances to some of the shadow players that have appeared during pre-season. We have a now or never aspect for these players, which is actually pretty interesting.
Of course, a late piece of unexpected business would be a wonderful springboard into the new campaign, but don't underestimate what we already have at our disposal.