The media lavished praise on Roberto Firmino's performance in the dominant 3-0 win at Burnley in what was another successful showing of their title credentials.
Liverpool maintained their unbeaten start to the season with a comfortable victory over Burnley at Turf Moor on Saturday.
Trent Alexander-Arnold's deflected cross looped into the back of the net to send the Reds on their way to victory while both Sadio Mane and Roberto Firmino each chipped in with a goal.
The Reds put in a professional and patient performance – with a first clean sheet of the campaign to boot – to ensure their Premier League winning streak stretched to a club record of 13.
Here's how the media viewed the dominant victory on the road.
Members of the media were quick to point to Liverpool's level of physicality as a key to their success…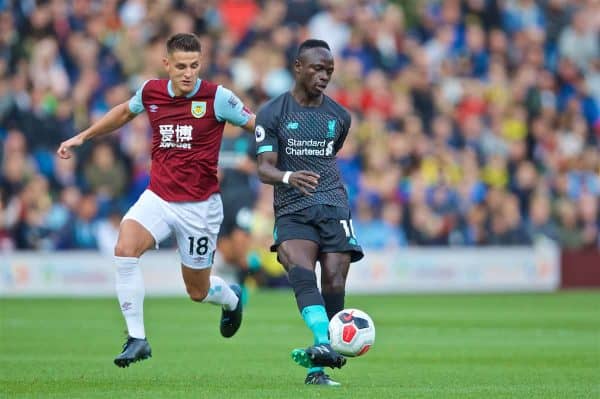 For the Evening Standard's David Lynch, he thought there was only ever going to be one winner once Liverpool matched the home side for "brute strength":
Jurgen Klopp's first visit to Turf Moor – exactly three years and 11 days ago – saw his side physically bullied en route to a 2-0 defeat.

Proof of their progress since could be seen not only in the visitors' additional quality but also a refusal to lose a single battle across the park today.

And once Burnley knew they were going to be matched for brute strength, there was only ever one winner.
It was a view shared by the Independent's Mark Critchley who was also quick to contrast the Reds' most recent clashes at Turf Moor:
Burnley did not seem to intimidate Klopp's side as much as on their last visit.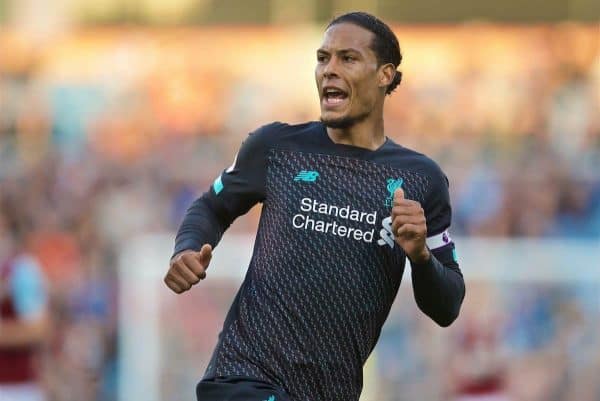 The Reds' calm control over proceedings caught ESPN's Harry Kettle attention as he noted Burnley's inability to physically impact the contest:
They didn't panic on the ball, and the physical presence of their opponents never even came close to influencing the game.
And Goal's Neil Jones spoke highly of Liverpool's "hunger and energy" which saw them hand out a few tasty challenges of their own:
Klopp had asked his team to be "hard" and they were. They stood up to Burnley's physicality, took the bumps and the knocks and administered a few of their own too.

Burnley, one of the best-drilled, best-organised teams around, were run ragged. They were undressed by Liverpool's patterns and fluent movement, driven to distraction by the Reds' hunger and energy.
Journalists thought the result was one test ticked off the list for the Reds in the two-horse race at the top…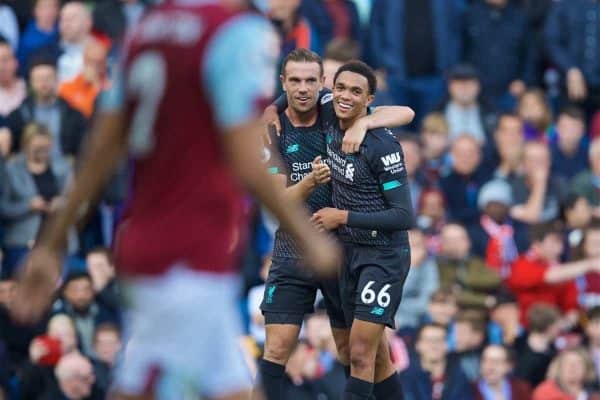 The Daily Mail's Steve Stammers felt that the victory was a "crucial" one in Liverpool's pursuit for the title:
It is victories like this at venues like this that can prove so crucial when the title is decided.
Paul Gorst, for the Liverpool Echo, was also of the mind that wins in games against the likes of Burnley will prove decisive come May:
Ultimately, if the big war is to be a victorious one in May next year, it is these battles of attrition that will prove to be so important.
But for Jones, it was another example of the duopoly which exists at the top of the Premier League table:
Four games in, and the story is set; Liverpool versus Manchester City, who can last the course best? Like last season, nobody else will come close. Their standards are too high.
A sentiment shared by the Telegraph's Chris Bascombe, who is of the belief that Liverpool and Man City are growing stronger while those behind remain in a phase of "transition":
Four games in, the evidence supports the idea of Liverpool and City growing stronger while the best-resourced rivals remain in transition.
Reporters were full of admiration for Firmino's efforts as his bright start to the season continued…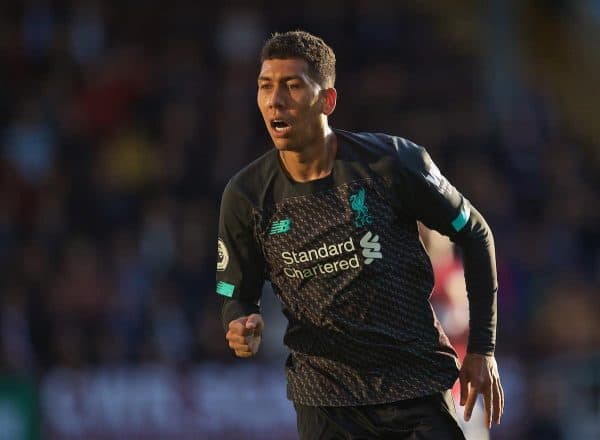 Liverpool's No.9 was untouchable on the night for Bascombe as he claimed even four dedicated markers on Firmino would not be enough to curtail his influence:
Burnley could have allocated four men to shadow Firmino and the Brazilian would still have found space to run the game.
The Times' Jonathan Northcroft lavished praise on the Brazilian and identified him as a player that "characterises Klopp's team":
He is the amalgam of skill, energy, commitment and sacrifice for the greater good that characterises Klopp's team.
For Critchley it was his "relentless energy" and "tireless work ethic" which made him the standout performer in Lancashire:
He is approaching top form again, as demonstrated by his relentless energy, tireless work ethic and a 50th Premier League goal.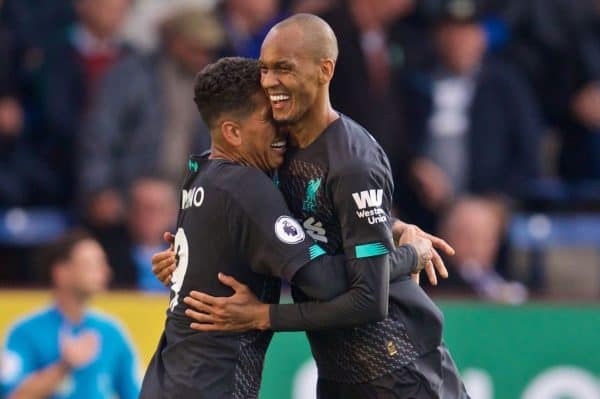 Jones, meanwhile, was left questioning if there was "a more complete centre-forward in the game right now":
If there is a more complete centre-forward in the game right now, they're well hidden.
Moreover, Northcroft was also eager to mention the ease of which Liverpool's defensive duo handled the affair and the "near-flawless" outing from Fabinho:
Having got the measure of the Burnley strikers' runs, Van Dijk and Matip strolled. Fabinho was near-flawless.
And the media felt the performance posed as an ominous sign as the Reds remain far from their best…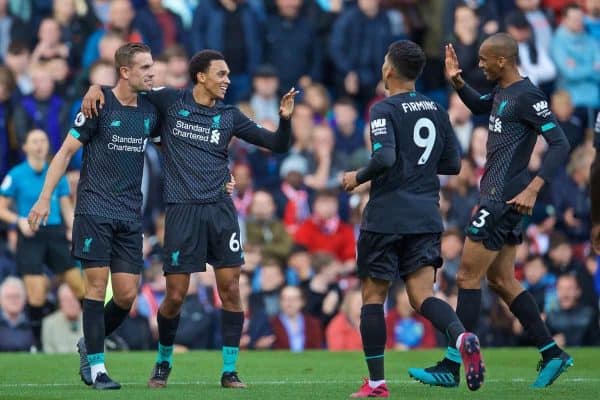 It was yet another performance where Klopp's side were not at their best according to Jones, but the points on the board speak volumes:
Liverpool weren't at their best. Nowhere near, in fact. They haven't been all season, and they have 12 points from 12.
Alternatively, Lynch was of the view that Klopp's side have been "surprisingly fluid" in their opening games to date:
No team expects to play their best football during the first few games of the campaign, but the Reds have been surprisingly fluid en route to each of their deserved wins thus far.
After failing to keep a clean sheet up until this point, Stammers thought the outing was one which again showed that the "resolve" in attack is matched in defence:
Liverpool showed they had resolve at the back to match their ambition up front.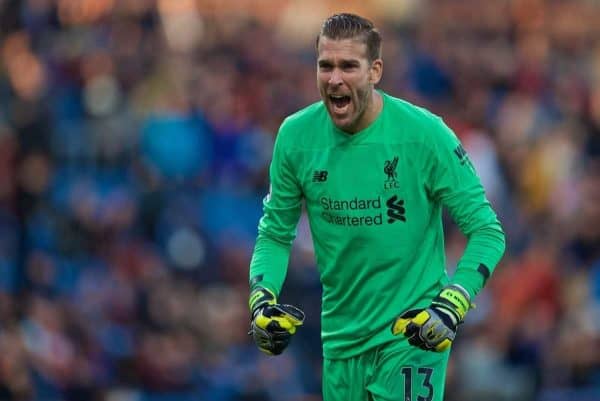 While it will not be a performance which many will look back on when in search of a thrilling match to re-watch, for Gorst it is one which will struggle to be surpassed in terms of professionalism:
There will be more complete Liverpool performances to drool over between now and the season's end – but few will be as professional as this one.
Finally, Northcroft handed out a warning to opposition sides that the "almost perfect" game showed Liverpool need only "a brief lapse" to gain the upper hand:
Liverpool have become such a brutally efficient outfit that a brief lapse is all they need.

What began as a difficult game turned into almost a perfect one for Klopp.