Is there a more unassuming, but hilarious, duo in football? Liverpool pair James Milner and Andy Robertson are back in action in another brilliant video.
With fans sending in questions to the two players via social media, the Reds' vice-captain and left-back pair up to give their views and set the world to rights in those most important of everyday matters which can somehow split opinion in a couple, a family, a country.
Arguments, disappointment and hilarity inevitably ensues, as Milly and Robbo disagree on the fundamentals of life: should pineapple go on a pizza? How should a steak be cooked? And what came first, the chicken or the egg?
The video kicks off with a reasonable agreement on golf club useage, before supporters' questions take a turn for the more controversial, involving returning worn clothes and a partner who is jealous of Milner's Instagram.
There's even a bit of fun to be poked at Robertson's "selfless" antics against Barcelona – getting himself subbed off so Gini Wijnaldum could come on and be the hero, with Milner filling in at left-back in his stead!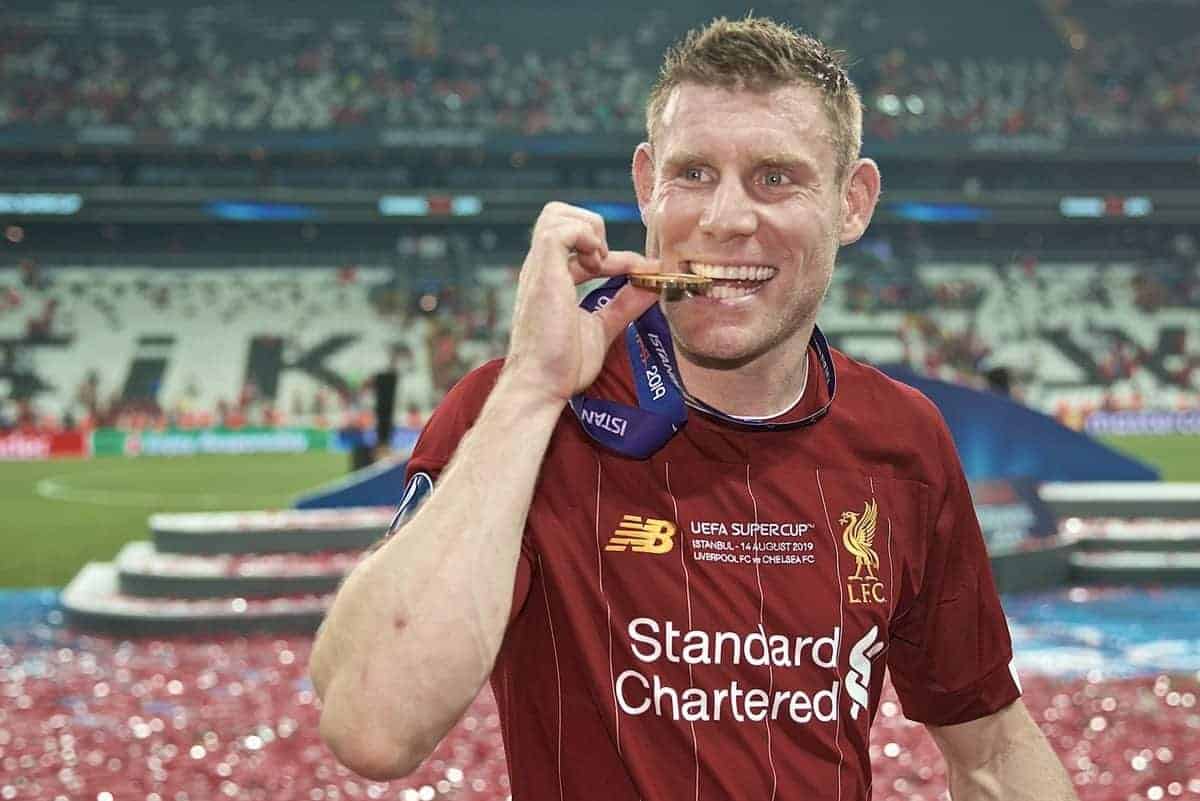 By far, the biggest disagreement between the two players came regarding the question of pineapple on a pizza, leading to a poll on Twitter to sort the issue!
Here it is, @JamesMilner & @andrewrobertso5… The poll you asked for! ?

Is pineapple acceptable on a pizza? ???

— Liverpool FC (@LFC) September 4, 2019
The brilliant videos put out by the club with the players' involvement continues to be a massive success, with all manner of style and content really appealing to the fan base.
It's great to see the squad in a more 'normal' environment, as well as the spirit and friendship on show—and even better while we're top of the league!