Liverpool scraped past Sheffield United at the weekend after Jurgen Klopp made a rare switch to his on-pitch formation, from 4-3-3 to 4-2-3-1.
The Reds struggled to create too many chances during the game, though the clearest and best ones they did fashion were spurned by Sadio Mane and Mo Salah.
In an effort to open the game up a little more and cause the Blades more problems, Klopp sent on Divock Origi for Jordan Henderson in the second half, pushing the Belgian forward wide and dropping Roberto Firmino deeper as a support act to Salah, rather than being a sole striker.
The boss has explained to LiverpoolFC.com what the thinking was behind the switch—and it's revealing as to what he expected from the midfield line, and gives hints as to future resolutions.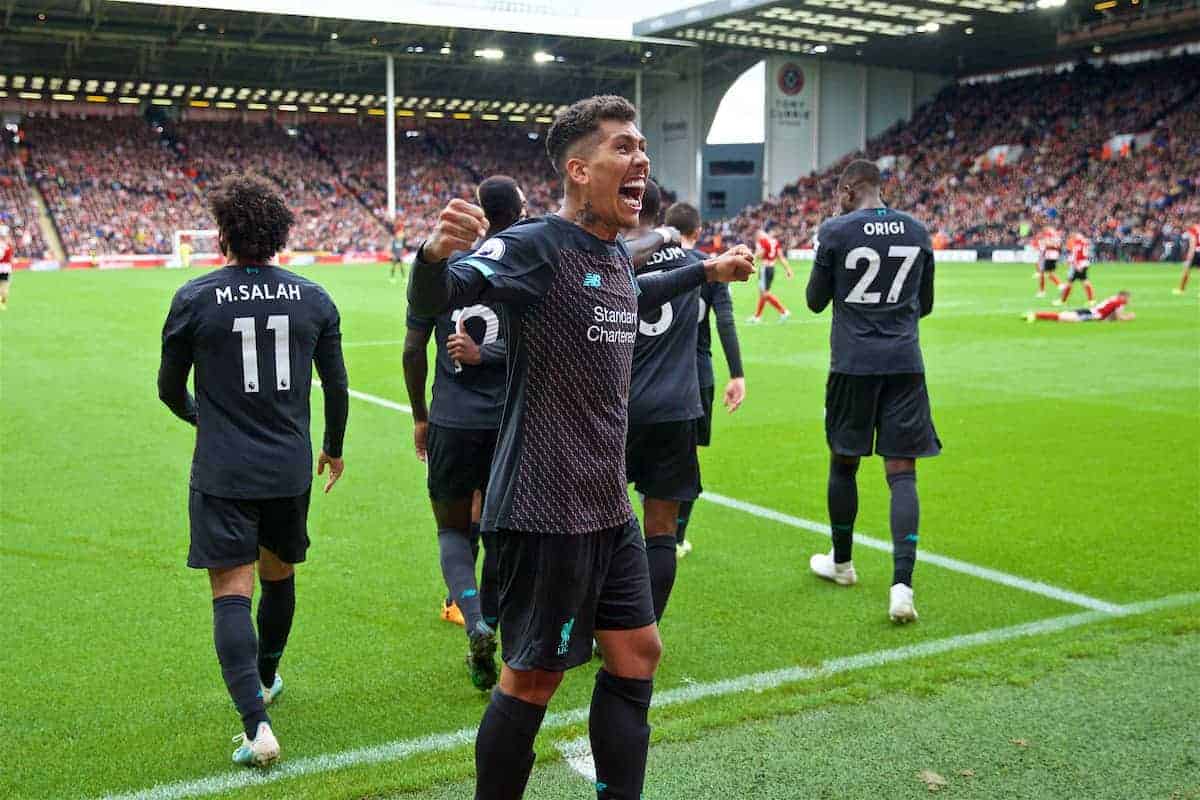 "We changed before the goal and maybe that was lucky as well. Div was involved in the goal. We wanted to have it there, we needed to have players in between the lines.

"The midfielders didn't get that there really, so Gini and Hendo didn't come in the No.10 position next to Bobby.

"So, it was too often that we just passed to the full-back and the positioning in the box wasn't right for a cross.

"We wanted to have Bobby in between the lines and still offensive wings, so that's what we did with Div, Mo in the centre.

"That's how we scored the goal, not exactly with all involved, but in a situation like that, so all good."
While it was one of those midfielders, Gini Wijnaldum, who eventually scored the goal—with a helping hand from the United keeper—the fact that the two No. 8s didn't get forward enough, or be productive enough in chance creation, is a common issue.
The Reds lack a scheming playmaker-type from the middle third, it's true, but all should still be capable of penetrative runs, quick, one-touch passing and even getting beyond the striker at times.
But it hasn't always been on show.
And that's where the impending regular return of two players in particular could yield a big positive change for Liverpool: Alex Oxlade-Chamberlain and Naby Keita.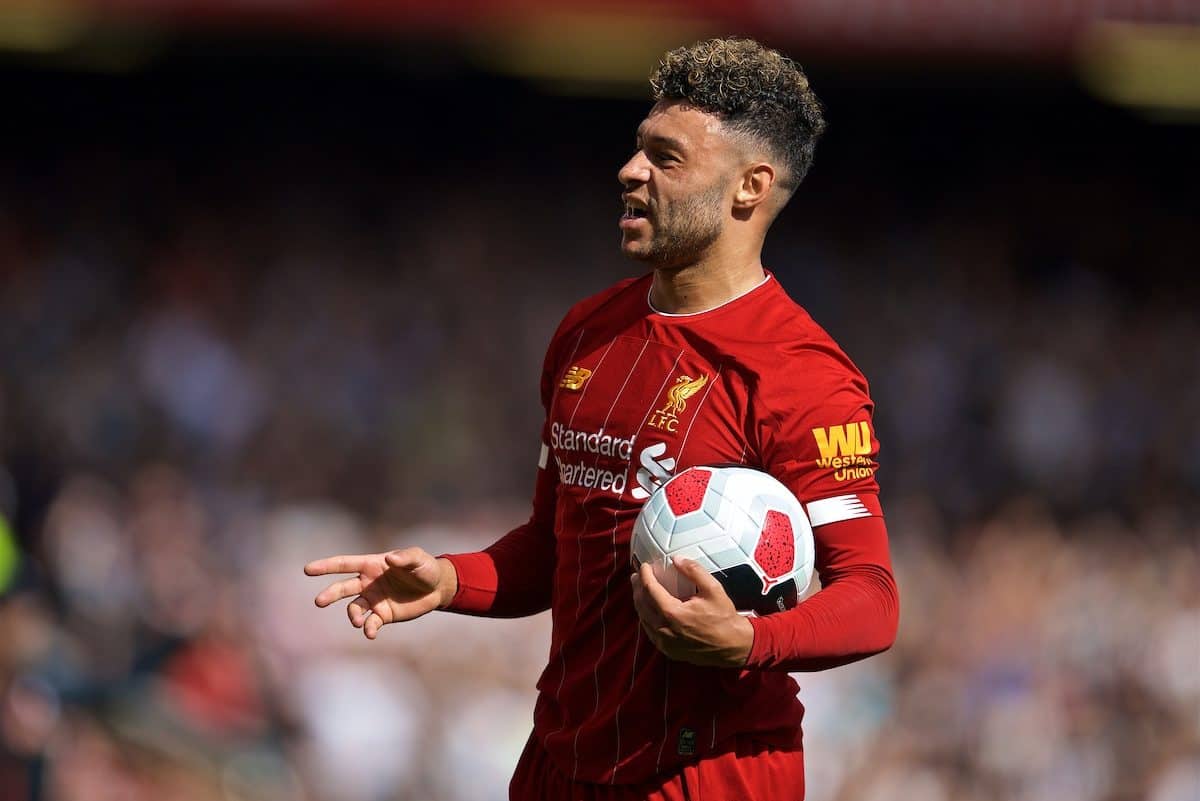 After over a year out, Oxlade-Chamberlain is now regularly involved with the squad once more, lacking only a real run of games to get back that explosive edge, confidence in his game and be able to impact more regularly. We've seen it in flashes and spurts, but not quite with any consistency as yet.
Keita was looking back to near his best toward the end of last season, but one injury against Barcelona and another in pre-season has really set him back once more.
A midweek appearance against MK Dons puts him on the comeback trail though, and within a few weeks it could be the case that both players are fit and sharp again, and ready to feature far more heavily.
And what both bring is an ability to carry the ball quickly, beat defensive opponents and get right up in support of the forwards.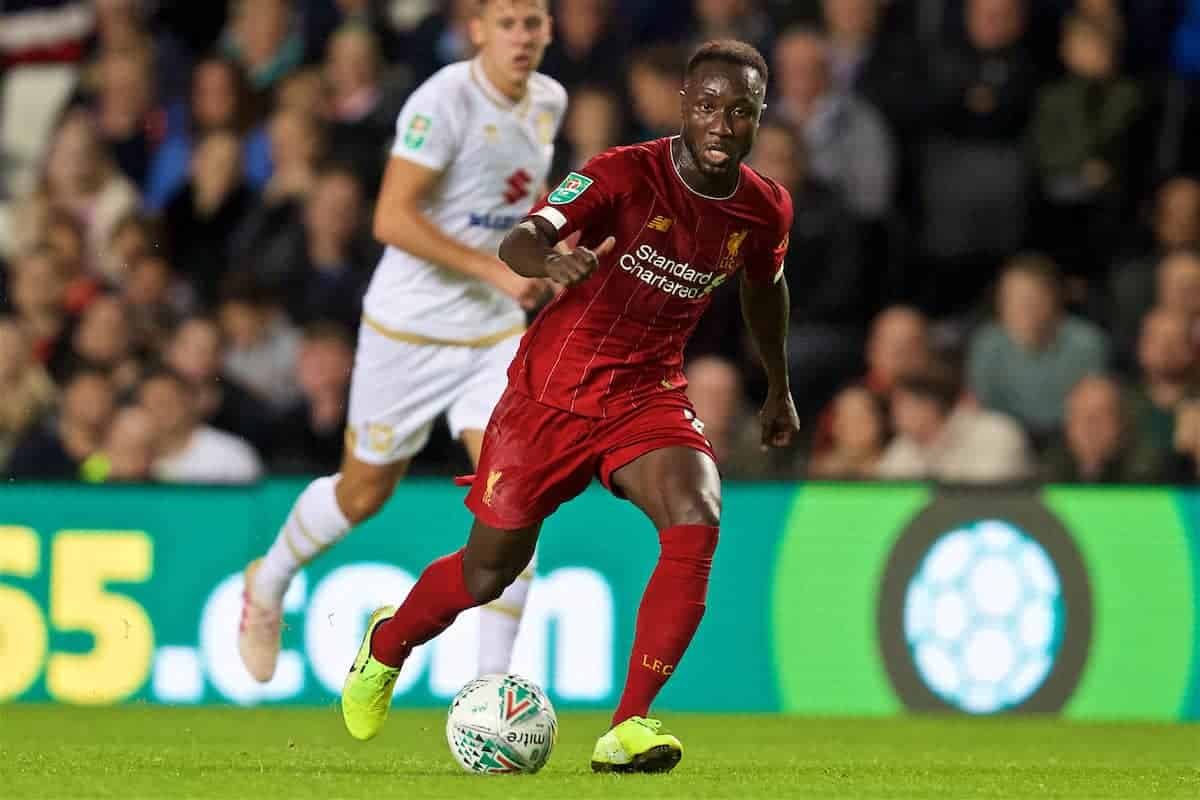 In a purely all-out-attack sense from the centre, Keita and Oxlade-Chamberlain either side of Fabinho might be the most productive and relentless combination Liverpool possess—but of course there are other tactical considerations, too.
Even so, having one of them available at full fitness and in-form would make a massive difference to the Reds' midfield thrust and level of chance creation.
Getting at least one of those 8s "in the No.10 position next to Bobby," as Klopp puts it, is imperative to the style Liverpool have, as well as taking the scoring burden off the front three—imperative when they have an off-day as they did at Bramall Lane.
The quicker the returning duo can find top gear the better, both for Klopp's starting options and in-game changes, as well as to remind and push the current midfield candidates to the levels expected.