Fabinho has begun the season in fine form and has given an insight into the game plan, how he approaches the role and his settling-in at the club.
Around 16 months ago, the Brazilian became Liverpool's first new addition of the summer, shortly after a Champions League final defeat in Kyiv.
One year later he helped the Reds lift that very same trophy, after fighting his way into the team and becoming a massive piece of Jurgen Klopp's unstoppable Red machine.
His emergence came after a spell out the side, watching and learning, early on—but since then we've seen exactly why the Reds wanted him and why he was the right signing.
The Brazilian told LiverpoolFC.com about the traits needed to thrive in this role, after he also played right-back in previous years, and how he helped contribute toward the overall team approach.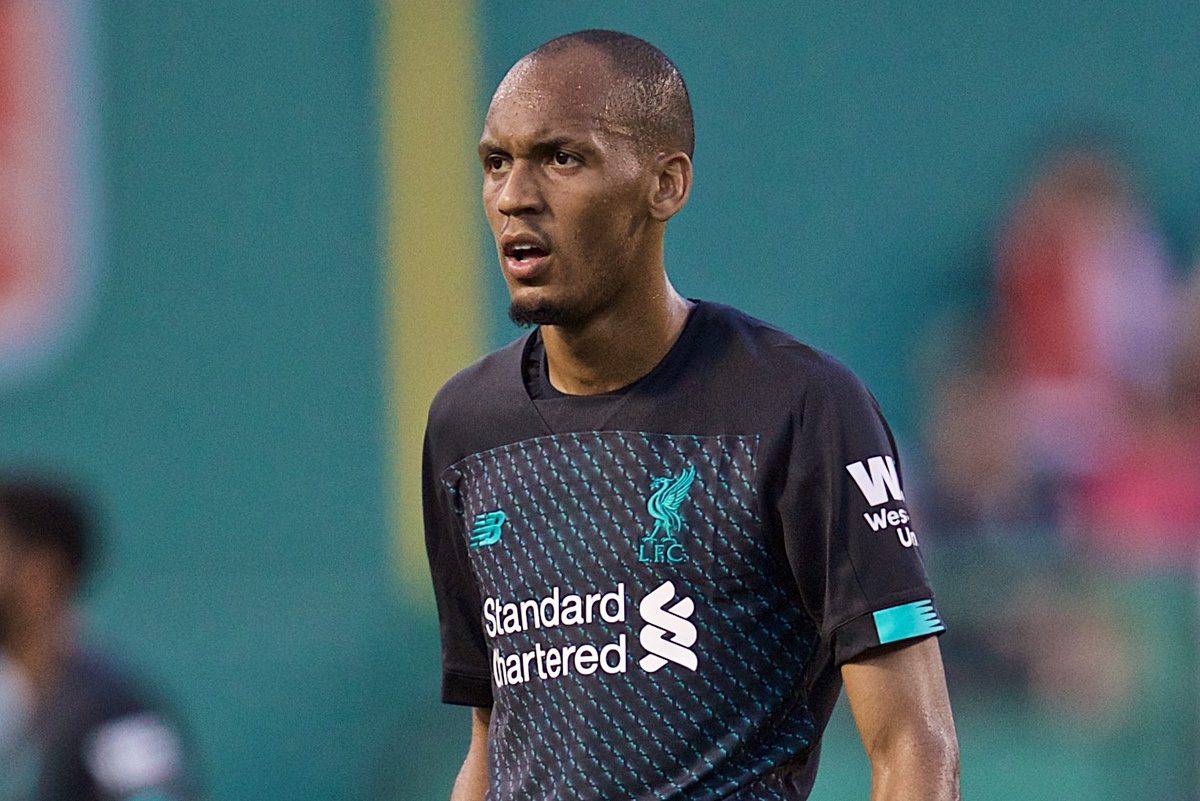 "I've always liked to play in this position. You get to participate a lot in the game and have an important role in the creation of play. On the defensive side of things, you have to be very alert to help the team.

"I try to remain calm with the ball at my feet, though not letting the calmness become slowness. I try to control the game.

"The style of our team is intensity – we try and apply maximum speed and pressure, that's what we work towards. That's why the group are always so well prepared physically to impose this rhythm in games.

"I can't be left behind, you have to keep up with the rhythm of my teammates and maintain the high speed, pressure and intensity. That's what I always aim to do."
That pretty well sums up what Fabinho brings to this Liverpool side.
His non-stop, relentless ability to break down play, win back possession and get the Reds back on the ball is second to none.
Actually second to none, by statistics from the fledgling league season.
While his 4.3 tackles per 90 minutes is slightly lower than Leicester's Wilfred Ndidi (5.0), and places him second in the Premier League for all central or holding midfielders in that key metric, his 86 per cent win ratio of all tackles made is better than the Leicester man, on 75 per cent.
It's early days so far, but there's a fair chance that those two will end up atop the chart come the end of the season, too.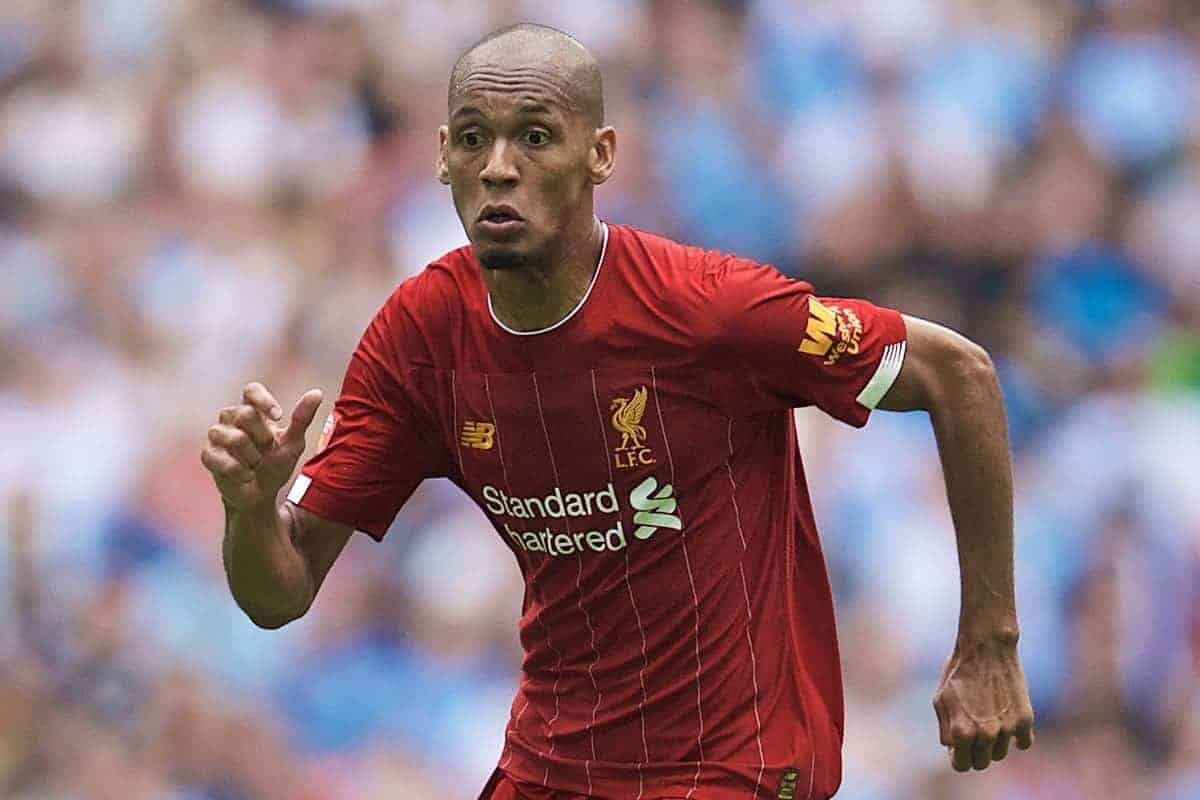 Fabinho has so far only been dribbled past 0.7 times per 90, fifth among midfielders. One ahead of him is team-mate Gini Wijnaldum (0.5), but none of those ranked above the Brazilian attempt (or win) as many tackles.
On the flip side of Fabinho's game, the more adventurous, attacking prowess he has which we don't always get to see, he's starting to come to the fore rather more.
Again, the small sample size of league games thus far has to be noted, but his 1.5 key passes per game places him fourth in the Reds' squad: Trent, Mane and Salah are the only players with more.
It's something else which comes from understanding the squad, the movements around him and where he needs to be, from learning and being a part of it rather than specific instruction to the square metre of pitch where he needs to be.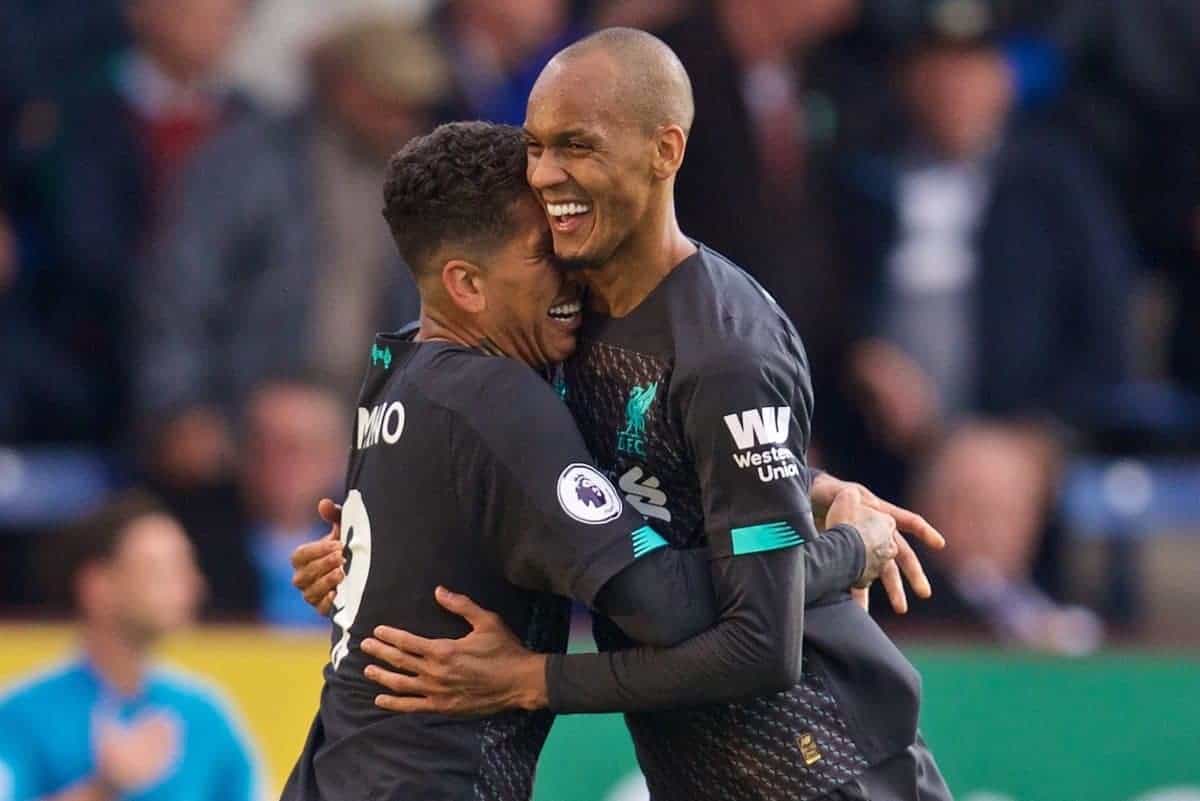 "[Instructions are] more collective and general. Instructions are generally for us to relax and play our football.
"We know the quality across this entire squad, so the instructions are to relax and show this quality on the pitch."
Away from the minutiae of being a key member of the side, it's being a part of this particular squad at all which leaves a lot of Liverpool players feeling satisfied and content.
The No. 3 noted his comfort in his surroundings: adaptation to team-mates, city and compatriots have all helped him thrive. And, of course, it's just as the boss foresaw.
Back in September of last season, when the Brazilian had barely featured for the Reds, Klopp pointed out how it takes time to learn the rigours of playing for a side as tactically demanding as his Liverpool team was.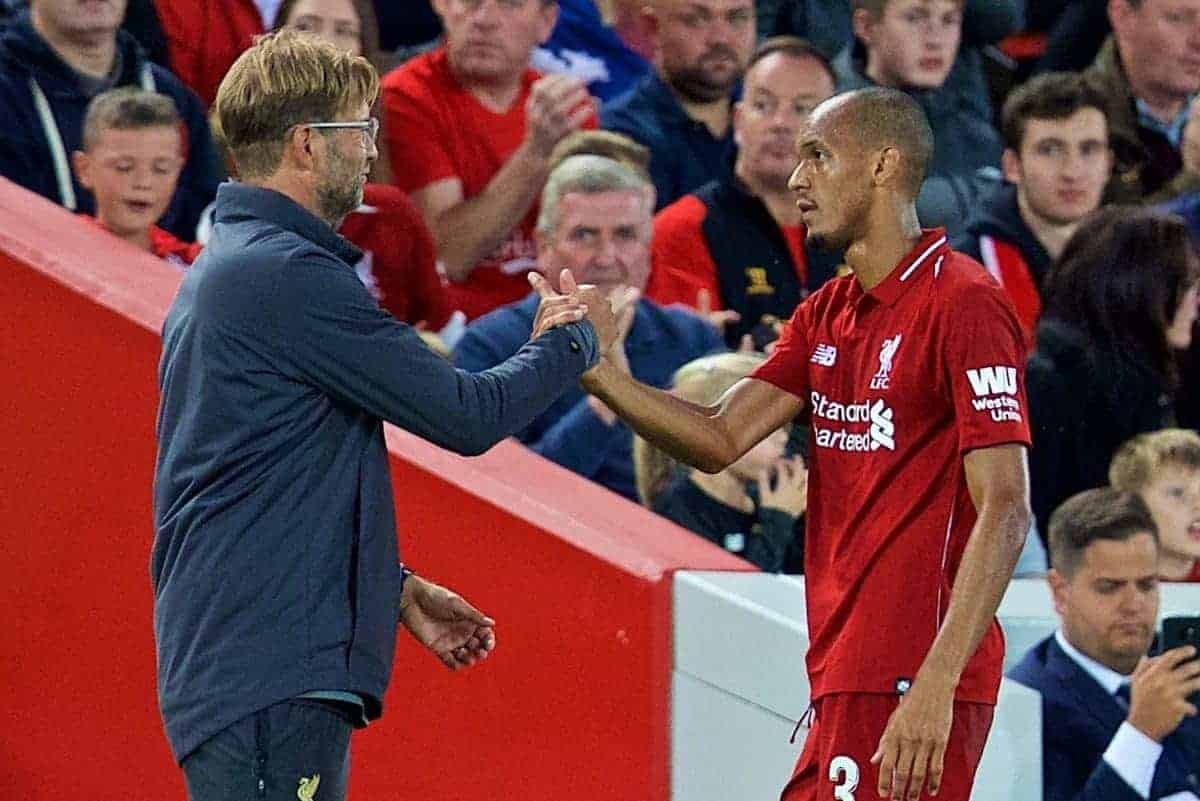 "It's a football team with a specific way of playing. It needs time, and they were all used to other football teams. So you have natural runs in a team.
"Three or five weeks sound like a long time in football, but to improve something you can give half a year, to really make the next step. That's it."
Fast forward to near the end of the season, with the No. 3 one of the most important components in a 5-0 walloping of Watford and Klopp said Fabinho was "feeling more natural in his position" while praising his all-round game.
"Organisation-wise, he was brilliant. Protection-wise, he was brilliant. Football wise, he was really good. For sure, it was one of his top games."
It's almost as if the boss knew what he was getting when he signed the ex-Monaco man, and has gone on to mould him very slightly into an even more perfect version of himself.