Roberto Firmino has looked ahead to the crunch with Man City and says that Liverpool must be careful, but play the game to win.
The Brazilian forward will be one of the key figures for Jurgen Klopp's side, returning to the starting lineup after being only a late sub in midweek against Genk.
Having started the season in sparkling form before a more recent drop-off, fans will hope Firmino hits the heights he's capable of in this all-important fixture.
The Reds have a six-point lead at the top of the table, but it doesn't mean there's room to carelessly give up points, says the No. 9.
"It's an important match, like all the others. It ends up being more special because it is the two teams fighting for the top of the table.
"It is a big game between two big teams that are fighting for the top. We have to be careful not to give the opponents many chances. Of course it is a match worth six points, and we have to do our best: defend well and play good football."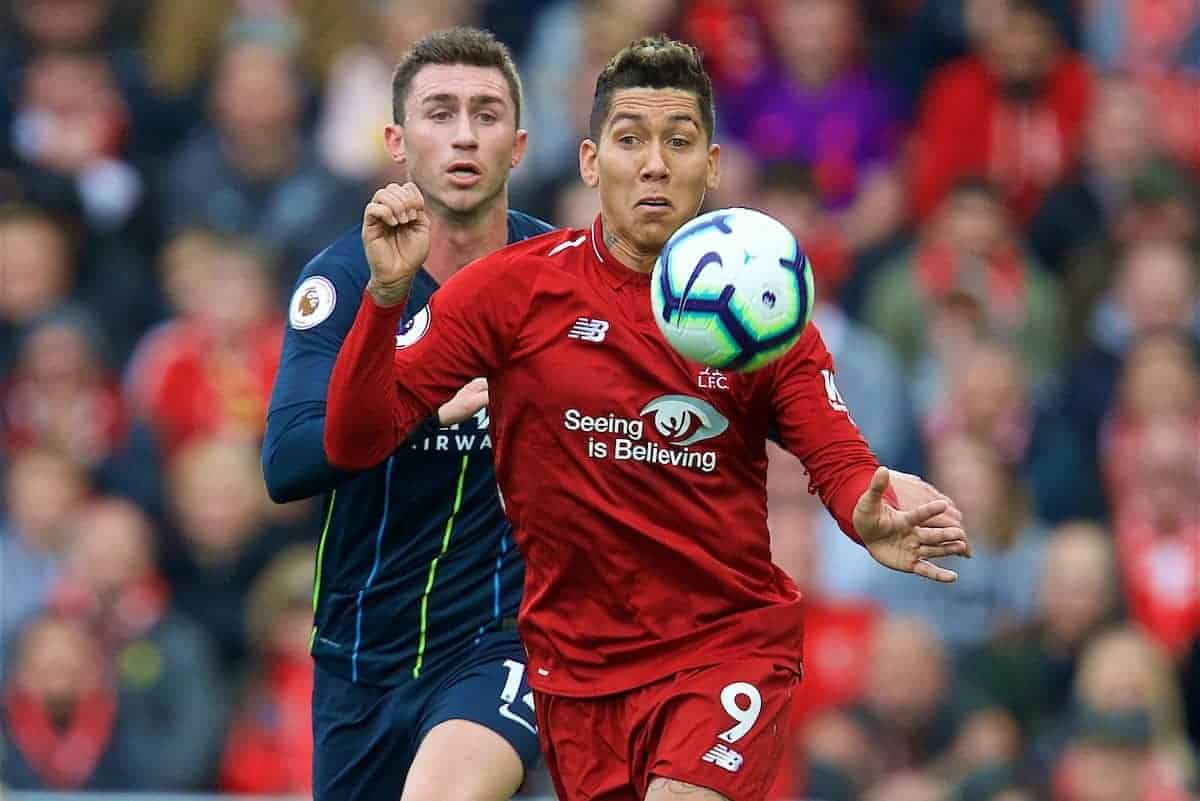 The forward also spoke about how the rivalry between the teams is a motivational factor, with both meeting each other since Jurgen Klopp came to the club in the Community Shield, in big European matches and even in a domestic cup final—as well as the Premier League clashes like this weekend.
"Of course, it is special. It motivates us a bit more," he told Premier League Productions.
"And, of course, with the years the rivalry has grown more, and in this match it will not be different. I hope it will be a great game and that we can do our best."
There is one factor – aside from being clear at the top – which weighs heavily in Liverpool's favour this time around: Anfield.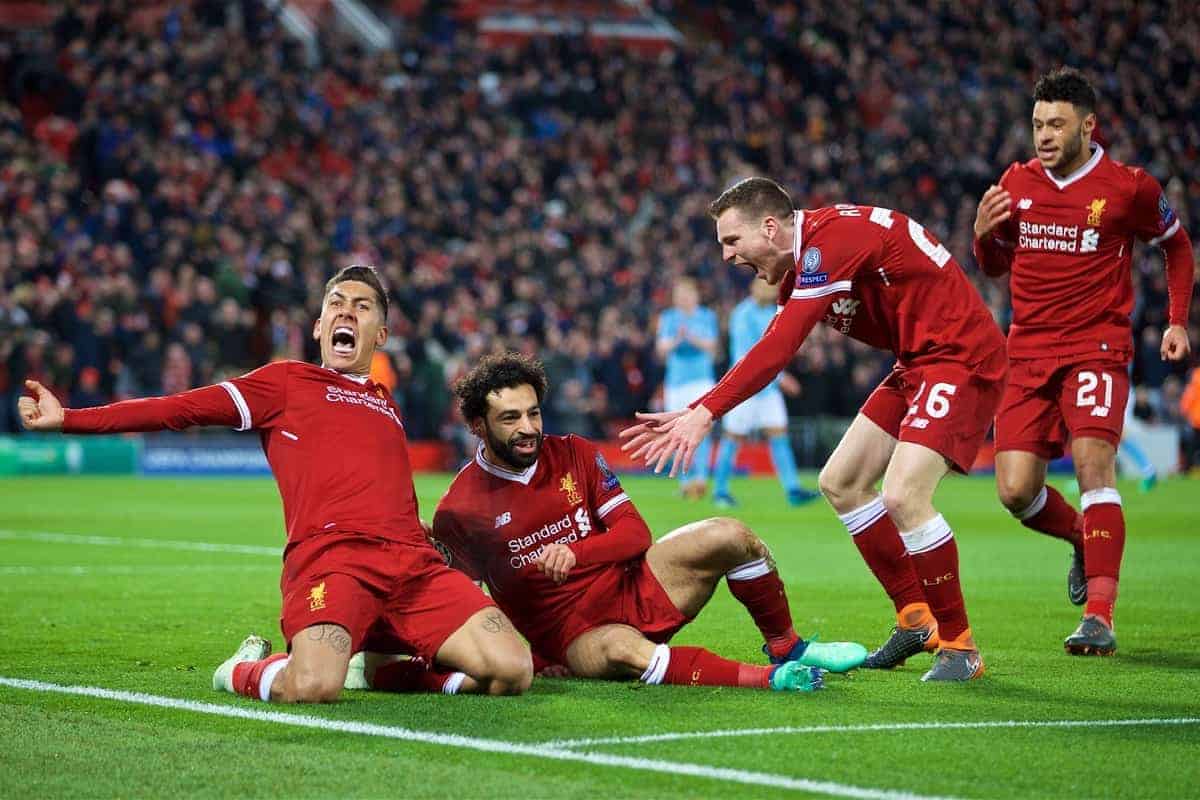 Against City, as with most big matches, the home support can make the ground an intimidating cauldron for away sides to perform in, pushing those in Red to give their all.
It has worked well on many memorable occasions down the years, including against City, and Firmino hopes for the same again on Sunday.
"We already had good experiences here against City, in the Champions League and in the Premier League also, last year.
"I hope our fans can be that extra player and that they can support us during the whole match. On the pitch, we will try to do our best and of course perform really well and win the match."
Heading into the next international break nine points clear would be an incredible boost for the Reds, as they seek to end their long wait for a 19th league title success.