Jurgen Klopp was coy on Mohamed Salah's ability to feature on Saturday as he also provided an update on Xherdan Shaqiri and the upcoming fixture pile-up.
After battling an ankle injury in recent weeks, Salah was forced to withdraw from international duty this month.
The Egyptian's injury stems from a tackle late in the win over Leicester in early October, leaving his ability to train with the team impaired as a result and while he continued to take to the field, the international break provided a welcome time to rest and recover.
In the lead up to the meeting with Crystal Palace he was deemed a "major doubt" and had yet to return to full training as of Thursday, but speaking ahead of Liverpool's trip on Saturday, Klopp was coy on Salah's availability.
"Yesterday [Salah] trained, he's trained the whole time since he's been here but only the things we wanted him to do and today outside is another important session to see how [the ankle] looks and we can make a decision," the boss told reporters.
"It's not that it got worse, but it's still there. That's the problem. We have to be sensible.
"I haven't made a decision, but I have to see the session today."
The Egyptian's absence could see Alex Oxlade-Chamberlain and Divock Origi come under consideration to be involved from the start.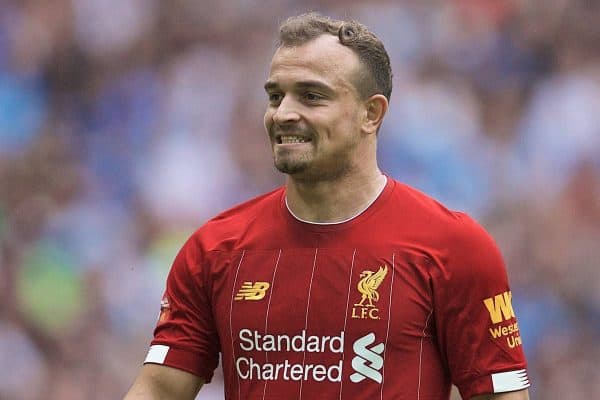 Xherdan Shaqiri, meanwhile, returned to full training earlier in the week following two months on the sidelines with a calf injury but the manager was eager to stress match fitness is now the key, while also saying the Swiss international does have "a future at Anfield".
"There was a period when he could not play. He just has to train, no other reason. To get the match fitness takes time. He trained this week. Apart from that, he should be completely fine. No need to rush it, it's intense for him at the moment," Klopp continued.
"Why should I talk about something that's outside? We spoke earlier [in the season] that he wasn't playing as much as he wanted to. Speculation is speculation. Completely fine here. Of course he has a future here."
Fellow long term absentee Joel Matip, however, is still out of contention as he continues his rehabilitation from a knee injury.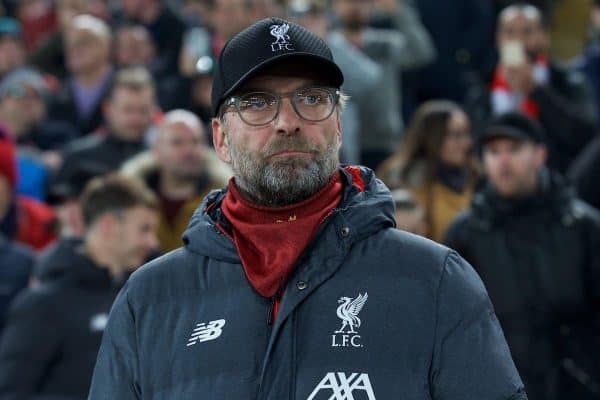 And although Liverpool have 10 games to contend with up until Christmas, Klopp surprisingly suggested he has "no long-term plan" to combat the fixture pile-up as he will instead "find solutions for the specific moment."
"There is no long-term plan, but I should be used to it now. We just look at Palace. Wednesday, I have no clue who will play against Napoli. It's about finding solutions for the specific moment," he added.
"There will be times, especially in late December, when we have to see who fits best in which moment. But not yet. Other managers do it differently, but it's not like I know who is playing in two weeks."