With Napoli and Salzburg sharing the spoils, Liverpool moved closer to the last 16 in the latest round of Champions League action which saw a number of entertaining comebacks.
The Reds sealed their third successive win of the group stages at Anfield on Tuesday, with Gini Wijnaldum and Alex Oxlade-Chamberlain both on the scoresheet.
While Jurgen Klopp made six changes to the team that secured a thrilling win at Aston Villa three days prior, the Reds were subdued throughout, and Genk took advantage as they levelled the scores on the cusp of half-time.
It again meant Liverpool had a job to do in the second half, but it was one they safely navigated to take their tally in Group E to nine points.
And with Napoli being held to a 1-1 draw with Salzburg in the other tie, the state of the group again shifted in favour of the Reds as they now hold a one-point and five-point lead over the Italian and Austrian outfit respectively, with two fixtures remaining.
A victory over Carlo Ancelotti's men on matchday five would, therefore, seal Liverpool's place in the last 16 and provide Klopp the opportunity to safely rotate his side for the trip to Austria on December 10.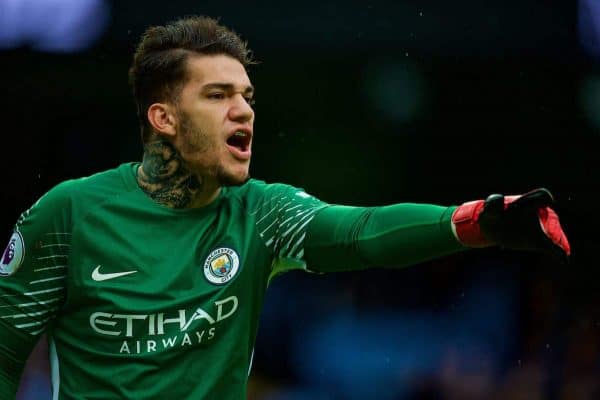 Elsewhere across Europe, Paris Saint-Germain, Bayern Munich and Juventus all secured their passage to the knockout rounds with two games to spare.
Man City, however, will need to wait until matchday five to cement their place in the last 16 having walked away from Atalanta with a point, in what was an eventful evening on Italian soil.
Raheem Sterling had opened the scoring for Pep Guardiola's team to set them on their way, but a combination of a missed spot-kick from Gabriel Jesus and the half-time withdrawal of Ederson, with a reported injury, saw Atalanta take advantage to level the scores.
The evening then ended with Kyle Walker in between the sticks in the final stages after Cladio Bravo was shown a red card for a rash tackle, but City and Walker held firm to avoid defeat – while the Italian side secured their first point of the campaign.
With City the visitors at Anfield on Sunday, a close eye will be kept on Ederson's availability as Guardiola has previous with mind games in situations such as these.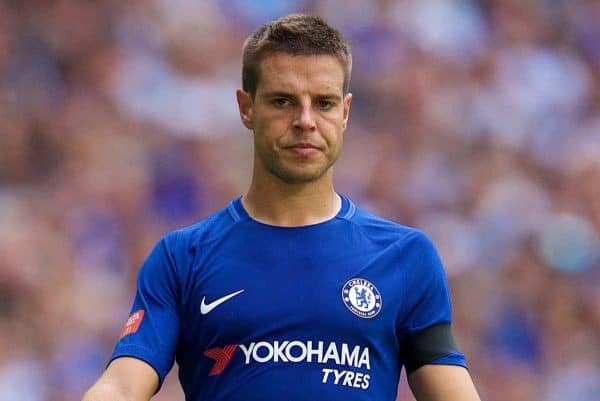 There were also a number of riveting comebacks across the continent, with Valencia scoring four goals in the last 25 minutes to overturn an early one-goal deficit against Lille – a result which all but resigns the French side to a bottom-placed finish and hands Valencia a lifeline in Group H.
The Spanish outfit has moved to seven points, level with both Ajax and Chelsea who played out a dramatic 4-4 draw at Stamford Bridge on Tuesday, with the Blues securing a memorable comeback of their own having fought back from 4-1 down with three second-half goals in the space of 11 minutes.
Similarly, Borussia Dortmund piled on three goals in the opening 19 minutes of the second term to wipe out Inter's 2-0 lead at the Westfalenstadion and establish a three-point buffer in second place over the Italian's.
Fellow Group F member and current leader, Barcelona continued their unconvincing start to the campaign having been held to a goalless draw against Slavia Prague.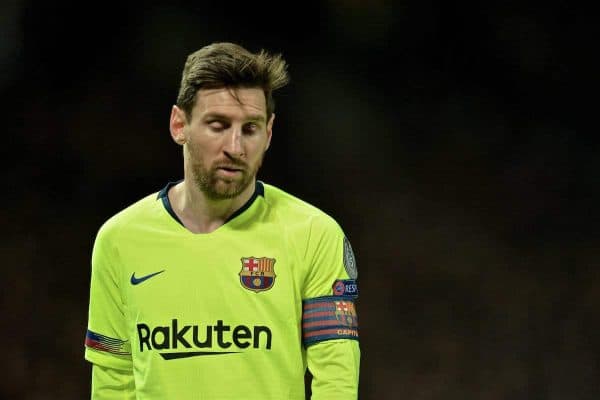 The progression of Ernesto Valverde's side into the knockout stages now rests on their ability to overcome both Dortmund and Inter in the final two games.
With only six points left on offer, the final group standings are starting to take shape, where the likes of Genk, Lille, Atalanta, Olympiakos and Galatasaray have their fate all but sealed having amassed just one point in their respective groups.
Whereas further victories for RB Leipzig, Real Madrid and Lyon moved them closer to the last 16, a step also taken by Tottenham as their 4-0 win at Red Star Belgrade created a four-point lead in second place in Group B.
The results after four matchdays currently see all of Liverpool, Man City, Tottenham and Chelsea in position to qualify, with only the latter failing to possess any point advantage in their group at this stage.
---
Champions League Results, Week 4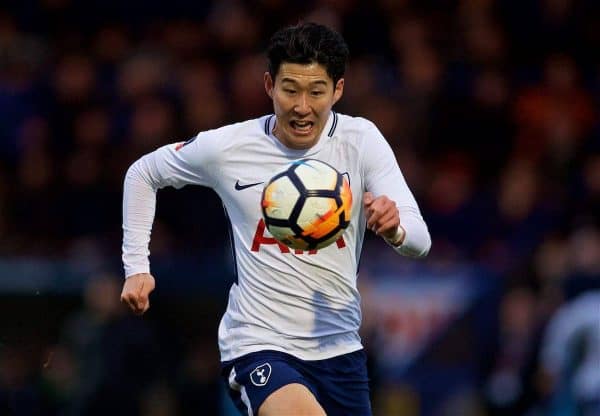 Group A
Paris Saint-Germain 1-0 Club Brugge
Real Madrid 6-0 Galatasaray
Group B
Bayern Munich 2-0 Olympiakos
Red Star Belgrade 0-4 Tottenham
Group C
Dinamo Zagreb 3-3 Shakhtar Donetsk
Atalanta 1-1 Man City
Group D
Bayer Leverkusen 2-1 Atletico Madrid
Lokomotiv Moscow 1-2 Juventus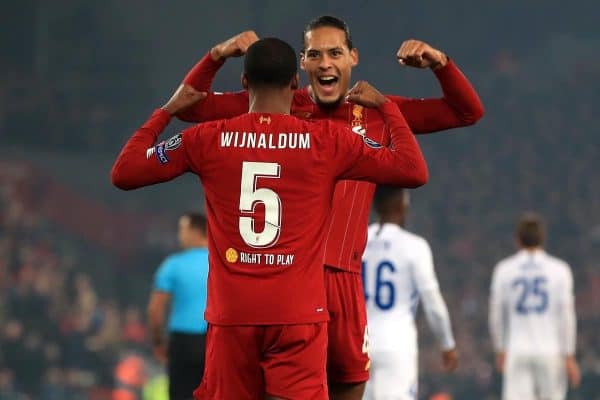 Group E
Napoli 1-1 Salzburg
Liverpool 2-1 Genk
Group F
Borussia Dortmund 3-2 Inter Milan
Barcelona 0-0 Slavia Prague
Group G
Zenit Saint Petersburg 0-2 RB Leipzig
Lyon 3-1 Benfica
Group H
Chelsea 4-4 Ajax
Valencia 4-1 Lille